TV Posts Tagged as 'Insulting'
---
Rating key:
Welcome to Errattic! We encourage you to customize the type of information you see here by clicking the Preferences link on the top of this page.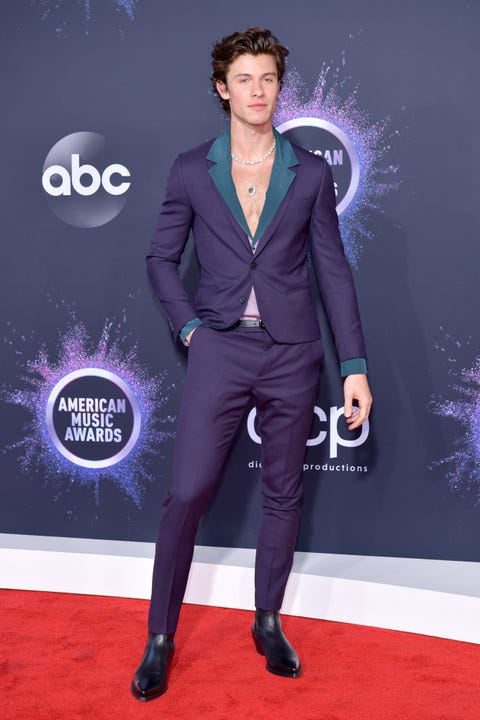 I have no words...
25-Nov-2019
---
Schitt's Creek (2015-)
Histrionic and unfledged bullshit.
02-Sep-2019
---
Dark Crystal: Age of Resistance (2019-)
My heart can't beat to slow moving and hollow-eyed puppets.
30-Aug-2019
---
When Pinky Tuscadero introduced it we defied it. Their equality banner states that anyone can be boring. (I can't speak unidentifiable robot and it perturbed my lover.)
10-Mar-2019
---
Lindsay Lohan's Beach Club (2019-)
There is no more knowledge to be absorbed by watching these people.
05-Mar-2019
Lohan exhibited crazed unprofessionalism.
27-Feb-2019
They have a zero tolerance for violence but they don't punish anyone for it. How 2019.
"Ambassador" is rich code word for whore. The reason the pretties keep failing at their job is because they don't know that.
05-Feb-2019
Pretty enslaved to the rich for a buck.
17-Jan-2019
---
Lindsay Lohan's Beach Club After Show (2019)
An excuse to protect the brand, handhold oblivious sensitivity and bully the crap out of anyone with an opposing or enlightening opinion. Opinions assist our evolution. Accepting every type of sexuality doesn't mean we have to partake of it. We have trained the future generation to be weak and the world is now our parents.
28-Feb-2019
---
Boa vs. Python (2004)
Made by environmentalists that insist that anything that moves or blinks is worth preserving even if it kills us. They hilariously plunder from Cameron's "Aliens" and every knockoff thereof.
04-Jan-2019
---
Marriage Boot Camp: Hip Hop Edition (2019)
Exploitation of the worst stereotype. I'm out.
04-Jan-2019
---
The art of the slippery salesman is lauded. The entitled humbly pretend it's a necessity as they validate that they are the biggest pillagers of the environment.
28-Nov-2018
---
American Horror Story: Apocalypse (2018)
Bassett added salt, Jessica sprinkled seasoning and Conroy served fine china. The Antichrist wasn't built from angelic downfall but was acid to a soup that the writers unnecessarily kept reheating.
14-Nov-2018
I basked in Jessica, the story broke from its captor and the whole weaved its own fairytale ending.
18-Oct-2018
Jessica....run!
17-Sep-2018
The odd energy wasted on jumble might have spared us from a Sarah Paulson "Dracula" cliche.
17-Sep-2018
---
My lover and I quit you.
30-Sep-2018
Matt revved it up, Rachel graced it, the steadies couldn't overcome it, the host is best I don't mention and Kanye shat all over it. His disdain for all art was evident on song #1, negligence of talent and profanity (titgate? really?) towards women appeared second and historic irrationality capped the finale. He was a man who had sold his soul to the devil even if it betrayed his race and himself. Trump deserves him.
It made me angry and in need of a horror bath.
30-Sep-2018
---
It's obvious the writer's don't write people. Only a wheelchair can keep me bound to this.
23-Apr-2018
Replacing an actress is not going to make a show better. Replacing the writers, on the other hand, might get you out of the dumpster you all landed in.
01-Oct-2017
Sometimes it seems James is the only one working to tickle us. Every performer is a cutout of the comedy formula, a little spent and not at all enterprising. The chemistry created during The Chore Weasel between Kevin and Andrew Ridings is the acid match it's star is worthy of. Unless the support wakes up, Kevin will remain atop but alone.
14-Oct-2016
---
It didn't tap into Indian heritage and it doesn't represent anyone resembling human. I'm leaving before saying something horribly insulting.
23-Apr-2018
"They" should be embarrassed. My foot is itching for the door.
16-Mar-2018
I am embarrassed. For at least half of the first episode, I thought the brothers were a gay couple. My lover woke me to it and I had to scour my perception. I still think everyone was competing for wit. Even I can't maintain that level of one liners for longer than ten minutes without checking into some sort of rehab. I'll watch for J.J. Totah. His attitude is made for quips and he's tearing up his representation. The adults need to find a balance of accompaniment and harmonization. Please don't suck.
14-Mar-2018
---
In the random episode I watched, Wonder Woman was loopy and off the rails, Alec Baldwin seemed like he needed assistance turning and the contestants were auditioning. The original was of its time and blended irreverence with idiocy for laughs. Adam constantly scalding Colton Haynes with hot water seems hostile when we are not privy to what the reference is. You can't become by imitating but by reinterpreting. Only in the future will we be able to deduce if this iteration has any relevance.
15-Feb-2018
---
60th Annual Grammy Awards (2018)
Mostly sausage, no balls, limited art or female respect. The men sat egotistically, awaiting a handmaiden to bring them their drinks whilst the few women tried conveying empowerment. Ladies, when you get your power, remember these cowards because when a man stops speaking is when his voice is the loudest.
29-Jan-2018
---