Wisps Posts Tagged as 'Life'
Welcome to Errattic! We encourage you to customize the type of information you see here by clicking the Preferences link on the top of this page.
Your first instinct is always correct.
17-May-2020
---
I'm a centirion and in my new world, past failed rules that never meshed with our past are vehemently enforced in my present. The new policies have made me repeat my history, as well as others that I didn't care to visit. Life really is a set of shampoo instructions. It also means the cycle is infinite, with little progressive answers. It will revive us, as it sees fit and we'll relive it until we summate it or destroy it. Earth.
12-May-2020
---
Sometimes I feel all sexuality is based upon what a cis privileged man needs.
07-May-2020
---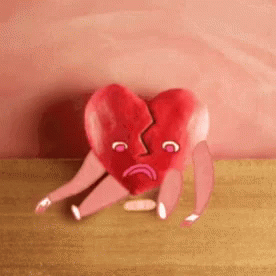 I prayed my entire life for great things to happen and all I got was a bandaid.
31-Mar-2020
---
"I felt more freedom when I was a baby."
26-Feb-2020
---
The path to world peace will never eventuate until all receive something. Let's ask.
05-Feb-2020
---
The thing you will most hate about aging is the part where you've figured it all out (life) and "the others" rotate the earth... to end your game.. with a slight resurrection, less powers, no equipment, no money and a slight knock to the head. You also have to beat Superman if you want to continue.
17-Jan-2020
---
The more things in common the better the match... the more things you hate...the stronger the marriage. Why do we spend so much time on an elongated list of emptiness when the short one is funnier and faster.
17-Jan-2020
---
It's a pity the message didn't get here sooner. (Blasted e-mails from our past.)
16-Jan-2020
I spent a lifetime trying to understand and complement my life with others. While cruising through the last of my hurrahs, I realized that it's only ours that really matters.
16-Jan-2020
---
I am sorry I didn't partake of all the depraved things I was invited to. I'd be immune like everyone else.
30-Dec-2019
---
I'm a ninja for the truth because you can't resolve anything without it.
10-Dec-2019
---
When we interfere with history to rewrite it so it doesn't impress the oppressed, we are deleting the basis that keeps the fight alive.
24-Nov-2019
---
It is imperative that every gay senior (anyone over 30) travel. You are shunned by the cave dweller elite if you can't abide. What a doctor can't fix, running will. We run from the reality of aging in a community saddled by conflict and illusion. We ask for a travel partner so they can bear witness. We run faster so aches and severity don't catch up. The mirrors in other places make us look better.
Love is on the ground not in the air. Plant your feet somewhere and it might grow.
06-Nov-2019
I spent so much time traveling through imagination that when I actually traveled somewhere... I wasn't impressed.
06-Nov-2019
---
It's a burden living with the bombast of people who think they give a fuck when you stop.
01-Nov-2019
---
The more dreaded fears that come to life, the less you'll eventually care about them.
01-Nov-2019
---