All Posts Tagged as 'Heart Writ'
Welcome to Errattic! We encourage you to customize the type of information you see here by clicking the Preferences link on the top of this page.
Good Boys (2019)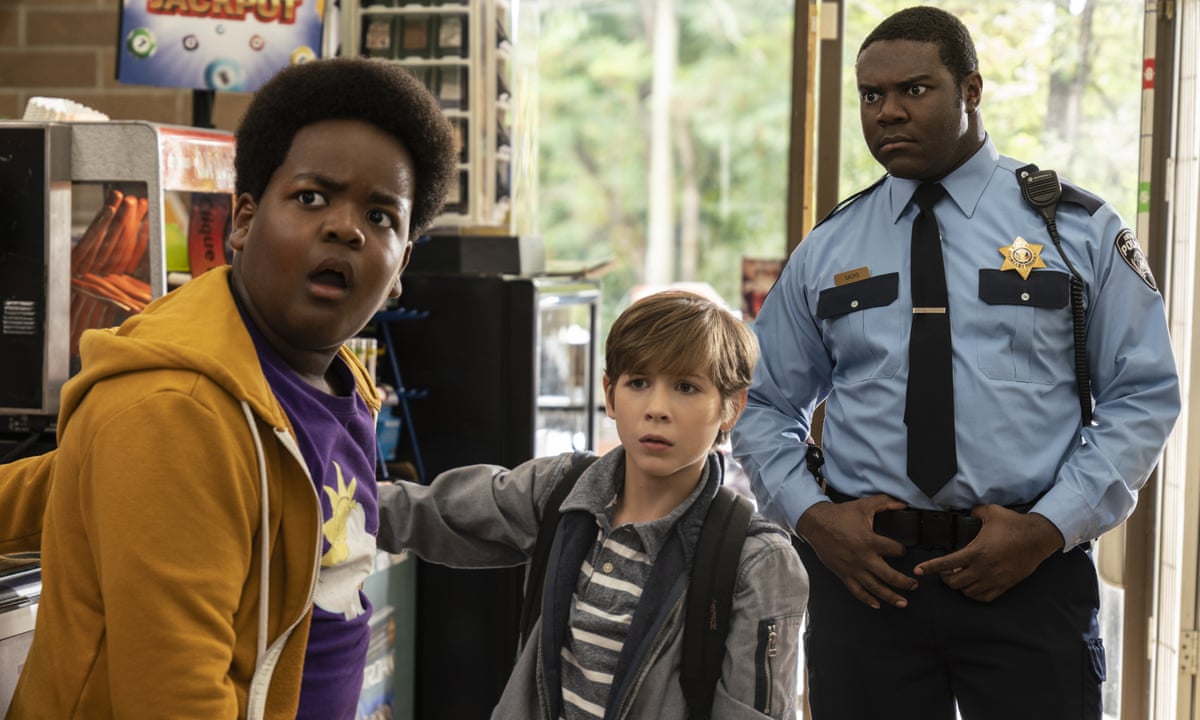 They don't know fancy they just emulate it. The trio has swag, is interracially charismatic and have the cojones of steel. They made me laugh, spin, adore and cheer them. Boys surviving through primal instinct. Take it or leave it that's what boys are.
04-Mar-2021
---
Semi-Tough (1977)
A childhood trio of friends deepen their bond in adulthood. Two ridiculous chunks of meat and a canned tuna. Delicious. The dialogue smacks, cuts, is dry and intelligent. I've never laughed so hard at subtlety. Burt, Jill and Kris were on full star watt. They were beautiful, crazy, athletic, sexy, fucked up, funny and sweet.
28-Feb-2021
---
Swiss Family Robinson (1960)
Swiss family travel the high seas to claim new land and eco-trash it. Pirates attack their ship as they sleep, all the passengers jump to safety and nobody bothers to awaken them. Were they not liked? They were probably snooty. TG they left an animal farm, nails and enough ammo to kill an army. Shipwrecked. The Ewoks would have barked at the unrealism the family used to erect a tree palace but it's fun Disney magic. As they settle into tranquility the parents ponder the future of their three sons. The boys would inherit nothing without women to love lest they do the animals or worst, each other. A trans boy makes it onto the island and Cain and Abel are awakened to some sexual clarity. It's preposterously gorgeous, impossible, animalistic, adventurous, violent and joyous.
28-Feb-2021
---
Superman & Lois (2021-)
I dipped in the CW DC waters before and I almost drowned. A loyalty to Superman waved me back. Tyler Hoechlin embodies the dutiful and conflicted alien come to earth to save the loathsome humans from themselves and to birth one or two with a lousy reporter. At least they're boys. Yay! Young boys get a storyline and maybe super powers! Awesome. We are not being ignored. I want to see all the deviant things we can come up with. Super orgasms would be a hilarious start. The sap is extra cum messing up our hair and it has the vibrations of a pusher but I liked the action and was happily surprised. I always wanted to see that. Superman is as boring as the person who recreates him.
25-Feb-2021
---
Behind Her Eyes (2021-)
The mini spells out the psychology of feminists and LGBTQs.
23-Feb-2021
Sexually electric and tediously mysterious with slam bam finalization. A gay man has equal right to employ trickery to nab the giant cis man of a woman's dream.
23-Feb-2021
---
Kenan (2021-)
Daddy Hamburger w/Cheese, Bacon and no Mayo looks unhappy around kids.
20-Feb-2021
If anyone deserves a series is Kenan. I'm not sure if this is the right fit or it needs time to evolve. I cheer for Kenan and his cute daughters but I sometimes regret what comes out of their mouths. Kenan is courageous, he found a quick witted way to criticize Beyonce's weight and not be offensive. The daughters' are privy to grown-up naughty stuff which is off-putting. Is that a new generation thing? Yuck. There is a war between nastiness and wholesomeness. I hope nasty wins.
20-Feb-2021
---
Space Sweepers (2021)
The earth has become Mexico red. 5 percent of the privileged population safely inhabit space governing the remaining 95% that will die with earth. Space sweepers clear space from waste. It's a competition. The team who swipes it first wins and gets paid. I got absorbed in its universal travelogue. I wanted to see more of dying earth and plastic earth but understood the budget restrictions. They concentrated on delivering a humane story against a space adventure. The robot is a human-like child set to detonate and cause a nuclear disaster on earth. She is the new cargo the Victory ship undertakes. They are afraid of her as they are enamored. It's done with cheeky humor, a team that kicked ass and a heart that saps with the wind. It doesn't hit your face in a glob. It spreads out so you can gently dab. Every representation spoke their language and it sounded musical and educational. The little girl was adorable and the action was Tony The Tiger.
18-Feb-2021
---
Million Dollar Duck (1971)
Dean Jones may have looked tired but he was worth rescuing. Sandy Duncan hinted at intelligent comedic capabilities. A cute kid, a Disney radiated duck and a scrupulous cast kept the ridiculous from permeating. The duck shat gold. Sweet, funny and imaginary nonsense. Grandma will love it!
08-Feb-2021
---
Bedknobs And Broomsticks (1971)
At the age of nine my gay aunt took me to see this film. It was my first time in an American Movie Theater. Of course mother took me to the theater but it had to be in Spanish and include softcore porn, party music and/or sadistic violence. I saw that shit everyday. I wanted magic.
A witch that needs one last spell to obliterate the Nazis. Awesome education for kids. Show them who the enemy is. Angela Lansbury weaved spells and lulled me soundly to sleep. Charming no-nonsense woman. The spells were clever, the effects maintained the innocence of the time and the magic was reestablished. The writers concocted fairytales from the jumble in kids' heads and made sense of them. The music, the production, the fun and great sportsmanship kept the gift alive. Thank you, Auntie.
08-Feb-2021
---
Finding Ohana (2021) 
I never tire of looking at Hawaiian vistas and cultural beauty. Magic is a belief that you follow if you seek adventure over truth. The story may be chewing gum but the kids are hilarious. The caper, that song, the energy and those people, keep you watching.
03-Feb-2021
---
Our Mother's House (1967)
An abandoned mother of 7 dies leaving her kids to fend for themselves. She wills them her home, a little money, some deceit and a crazy long lost daddy. Daddy appears after many years of who cares to stir their hearts and a lot of trouble. The children rule and punish like the bible teaches them. They enshrine their mother, inhabit her spirit and pretend she has answers for them. These are some really fucked up people. It felt nostalgic visiting them but the suffering was hell.
31-Jan-2021
---
Soul (2020)
A family film split in half. The adults receive culturally defined animation and the kiddies get dots reimagining the meaning of life. It's bold to reinforce a belief on someone, it's even bolder to downplay it so I can believe it.
21-Jan-2021
---
Susan Slept Here (1954)
Sexagenarian writer is gifted a teen juvenile delinquent as a Christmas present from the police department to inspire his next tale. The pretense is cute, the aspirations are undyingly noble, the actors are up to par but the tale dictates that daddy reject a mare for a goat. Nasty, dude. Debbie Reynolds was adorable, Dick Powell was sweet, everything was vibrant, and a feminist wave was woven but the consequences are uncomfortable. It is a good movie, though.
30-Dec-2020
---
Bridgerton (2020-)
S1E8. A woman wraps up the marriage contract when she can birth a good shank to serve the round table. Men like ideals in women's heads so that our explanations make sense to them. It was brotime, sweetie! They took the cultures out of the equation. We judge them individually. Every actor willed good force. It was fun, it was camp, it was time and we're in it. The ending was delicious and I'm trading the duke in for the boxer. The duke has an "I'm so pretty" snarl. The other looks like my camper. Good job.
28-Dec-2020
S1E7. Mid-thru is an explanation of how black culture became elite. I bought it. The series needs more scandal and debauchery though. I'm replacing yes, daddy with yes, duke.
27-Dec-2020
S1E2. Not necessarily the show I want to binge on after mother telling me my black is white but it's Shonda so I'll give it a go. The shock of seeing black empowered gentleman and ladies of the pre-Victorian era makes my brain explode with fact check assumptions. I don't because I want to accept it on its own merit. Most of the cast whistles, foams and pours whilst the rest couldn't get out of their modern heads. The business at hand is to score the most pristine and delicate virgin hopefully with fine manners (a "yes girl") to fulfill a man's dream of future family and success. A woman's power is to profit from the business, band and thwart any mismatch that might bring a daughter harm and make sons proud. Shonda adds her sight of man appreciation, Shondaspeare fast talk and on your knees intrigue. I remember Nicola Coughlan because I wanted to eat her like she ate that cake. She's delicious. The picture for myself didn't get any clearer because I'm watching black people pretending to live whites lives. It makes the future modern brain wonder what the hate was all about.
26-Dec-2020
---
Just Another Christmas (2020)
Once the lunacy takes a seat the Ground Hog Christmas motif finds its groove and its heart. Daddy wakes up every Christmas but doesn't remember anything he did all year. He wakes up to grown kids, a failed marriage, a mistress, three dogs and a few makeovers. He spends Christmas abhorring the man he has become and can't control. The family is loud and homey, the sentiments are sweet and the idea is respectful. Feliz Natal.
25-Dec-2020
---