All Posts Tagged as 'Wit Crack'
Welcome to Errattic! We encourage you to customize the type of information you see here by clicking the Preferences link on the top of this page.
Casados Con Hijos (2004-)
Married With Children adapted for Colombian TV. The cast and writers are frying the American version in nastiness. They break every rule that we are policing. Al is ridiculous and mama makes Peggy proud. Bud fucks his uncle's wife before the wedding and Kelly literally fucks the whole town. It's free, it's stupid, it makes me laugh before singing me to sleep. Nothing like family.
06-Mar-2021
---
Moon-Spinners, The (1964)
Disney explores its sexual proclivities. Youngling travels to Crete with doting aunt (she dotes and travels with young succulence in order to elicit a fuck. From anyone!) Virginal child gets entangled in desires, foreign thieves, rapists, connivers and murderers. Girl power privilege in a foreign land. Pola Negri's Madame Habib makes you happy you remained but the caper is silly shit.
04-Mar-2021
---
Good Boys (2019)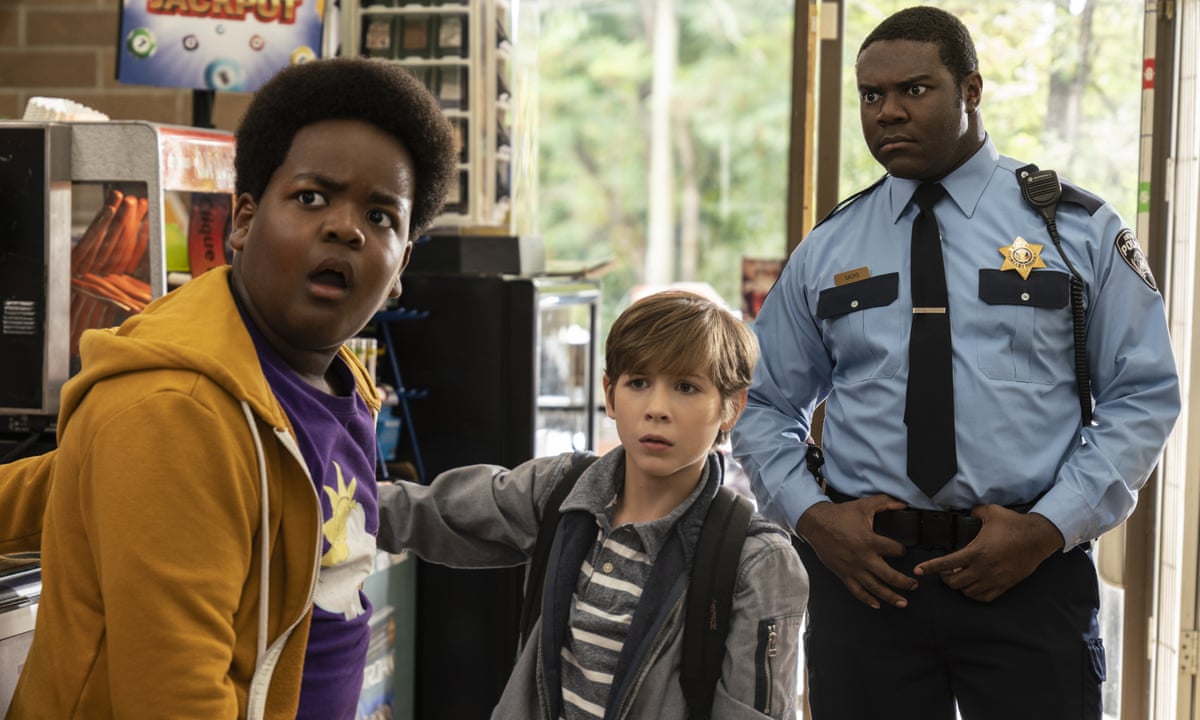 They don't know fancy they just emulate it. The trio has swag, is interracially charismatic and have the cojones of steel. They made me laugh, spin, adore and cheer them. Boys surviving through primal instinct. Take it or leave it that's what boys are.
04-Mar-2021
---
Married At First Sight (2014-)
Virginia and Erik. Virginia invited some of her slumber fucks over and they got along swimmingly with Erik. They had so much of one thing in common. Briana and Erik. Big guy, small dick? Clara and Ryan. Ryan invited his ex and significant other. The ex kept smirking uncomfortably. He was embarrassed for his bottom boy. Significant other got paid to cheer. Haley and Jacob. I can see the hate in her eyes whenever anyone casts him in a good light. She's clenching her teeth, screaming "can't you see it!?" I can see it girl! I wouldn't want to birth him a daughter with that nose either.
03-Mar-2021
Virginia and Erik. Why didn't El Pastor ask Virginia if she would give up drinking for a successful marriage when they whisked her away from that party on the beach? Veronica, even children use slumber parties as an excuse to fuck. Erik knows all the answers to a successful relationship. Why is he here with this child? Clara and Ryan. The couple can no longer contain the frozen smiles on their faces. They're melting. She's about to jump out of her skin and bottom pocket has malfunctions. Eek. Briana & Vincent. He doesn't seem genuine. Hailey and Jacob. She hates him. Jacob intimated that all white people are Karens. We no longer have to wonder. Paige. I was hoping to get closure to this catastrophe but no one had the balls. El Pastor came a knocking to have Paige announce to the court that she was not coerced into being a stranger's sex puppet. Maybe she acquiesced because she was assured by experts that it would be safe. If El Pastor wanted to redeem himself, he would have let Paige talk, have Chris listen but not say anything, annul the marriage and tell him to get the fuck off the show. Next week: and the beat goes on.
24-Feb-2021
When a woman tells her husband it's not clicking she's telling him his dick did not make her vagina go clackety clack. She's being nice. Four husbands attempted zipping their wives. Only one succeeded. His dick clicked with her vagina. The other three wives did shut up. BLM attacked the MAF bus. BLM apologized at dinner but Proud boys showed up late and served him raw sushi and steak knives. Boom!
How long are these quacks going to make Paige suffer?
18-Feb-2021
Erik and Virginia. She's high energy, he's a horny old nerd enjoying a young chick. It will kill him, tire him or oops, with the right drug mixture, reenergize him. Vincent and Brianna. I will rub his head as soon he stops pretending he has the answer to everything. Jacob and Haley. Daddy has singe body. Mama wife needs to feel it somewhere in the dark, share it and turn her back on it as soon as he pounces. Ryan and Clara. Ryan is a super pocket daddy. He is super because he's a diamond in the ruff, hung, confident, manly and willing to seem 10 feet tall. I want to play with that piece of art laying across his head. I love it. If she sluts, he's out. Chris and Paige. The Wolf and Little Red Riding Hood. The Wolf's pack/family portrayed a gang rape mentality when discussing The Wolf's bride. Disgusting. They all wanted to bang her big butt like it wasn't attached to a person.
Whomever has the cat must have Viviana visit. She hates them!
01-Feb-2021
---
Rental, The (2020)
Renting a luxury home owned by white supremacists when there is a minority in the group. The cast met the challenge, relationships were established but the surprise was overdue. It doesn't make sense that it would choose this particular moment to explode. They simplified the monster to avoid an impact. Franco insanity make the colors more vibrant but the director's lack of mythology gave us no reason to care about it.
Next time, go nuts!
01-Mar-2021
---
Semi-Tough (1977)
A childhood trio of friends deepen their bond in adulthood. Two ridiculous chunks of meat and a canned tuna. Delicious. The dialogue smacks, cuts, is dry and intelligent. I've never laughed so hard at subtlety. Burt, Jill and Kris were on full star watt. They were beautiful, crazy, athletic, sexy, fucked up, funny and sweet.
28-Feb-2021
---
Strongest Man In The World, The (1975)
Inventing the formula that adds super-human strength to a person. A Disney kabob of good nature, silliness, comedy, simplicity and pro efficiency run amok.
24-Feb-2021
---
Kenan (2021-)
Daddy Hamburger w/Cheese, Bacon and no Mayo looks unhappy around kids.
20-Feb-2021
If anyone deserves a series is Kenan. I'm not sure if this is the right fit or it needs time to evolve. I cheer for Kenan and his cute daughters but I sometimes regret what comes out of their mouths. Kenan is courageous, he found a quick witted way to criticize Beyonce's weight and not be offensive. The daughters' are privy to grown-up naughty stuff which is off-putting. Is that a new generation thing? Yuck. There is a war between nastiness and wholesomeness. I hope nasty wins.
20-Feb-2021
---
Avengers, The (2012)
Arise the madness. Superhero magnificence.
16-Feb-2021
---
Miranda (2009-20015)
You can successfully write stupid if the cast is willing to forego all boundaries and accept the stupidity in all of us. It can be unrealistic, silly but fun. There are more misses than hits but when they do, they are uproarious. Kisses to Queen Kong and a supportive staff, cunning to break out.
14-Feb-2021
---
Where The Boys Are (1984)
Cis men will get a hard-on during. 75%. Gay men will get a hard-on going. 55%. Women only see what they want to see. 100%. Romance knows no bounds. Hangover.
13-Feb-2021
---
Great, The (2020-)
This is the gangster version of Bridgerton. Emperor Peter, not The Great (that was his father) marries an empty pocket princess (Catherine,) devirginizes her without proper fantasy protocol and improper rapey penetration and provokes a sexual political war. The emperor was a child playing with a power befitting its time and privy to men and offensive to everyone. Catherine wanted all of that. Nicholas Hoult's cunt is a fascinating watch. You don't want to fuck him but you kinda do until he does something disgusting again and then it's off which makes him curl into a ball and makes you want to hug him. Good job, dude. Elle Fanning owned her virginity as much as she flaunted it. Slutdom was the key to achieving a turn in power. The comedy is harsh, the actors are yum and the politics are like ours.
13-Feb-2021
---
Million Dollar Duck (1971)
Dean Jones may have looked tired but he was worth rescuing. Sandy Duncan hinted at intelligent comedic capabilities. A cute kid, a Disney radiated duck and a scrupulous cast kept the ridiculous from permeating. The duck shat gold. Sweet, funny and imaginary nonsense. Grandma will love it!
08-Feb-2021
---
Bedknobs And Broomsticks (1971)
At the age of nine my gay aunt took me to see this film. It was my first time in an American Movie Theater. Of course mother took me to the theater but it had to be in Spanish and include softcore porn, party music and/or sadistic violence. I saw that shit everyday. I wanted magic.
A witch that needs one last spell to obliterate the Nazis. Awesome education for kids. Show them who the enemy is. Angela Lansbury weaved spells and lulled me soundly to sleep. Charming no-nonsense woman. The spells were clever, the effects maintained the innocence of the time and the magic was reestablished. The writers concocted fairytales from the jumble in kids' heads and made sense of them. The music, the production, the fun and great sportsmanship kept the gift alive. Thank you, Auntie.
08-Feb-2021
---
New Mutants, The (2020)
Caged mutants. It stifles their capabilities and our enjoyment. I want to see them conquer the world that is familiar to us. It takes cues from the Freddy Krueger series, ho humming along and invading the lab rats' nightmares. Big Bad is stale and the action needed some throwback. Misplaced hair is my pet peeve. There's loads of it. The lesbians elicited some heart, Sunspot singed some hard-ons and the rest needed something to believe. So did we.
03-Feb-2021
---