All Posts Tagged as 'Director's Touch'
Welcome to Errattic! We encourage you to customize the type of information you see here by clicking the Preferences link on the top of this page.
Nun II, The (2023)
If beliefs cause faith why can't we believe there are no demons? We have to fight them first so we know we're good. Taissa gave great face and Storm Reid was her partner, lapping it all up. They had an interracial team-up that felt genuine. Jonas Bloquet was eliciting Hammer tremors. The nun was still glorious, showing up scantily but creepy and ready to blow. Her backstory held. It's fun watching scared little mean girls.
17-Nov-2023
---
Gen V (2023)
The finale entered the Buffyverse and maintained its excellence. The massacre was surprisingly joyful. Creativity was active. The newbies accomplished. We like them, even the evil ones.
03-Nov-2023
I felt yesteryear's essence. When access is limited, you shoot for the heart. Creating superheroes with limitations makes them more susceptible to bleeding. Hurt is the crux of the Superworld because it is in every other world.The series mind-blows and sets the future of comicbook heroes by having heart, progressive CGI and identifiable respect.
22-Oct-2023
---
Fall Of House Of Usher, The (2023)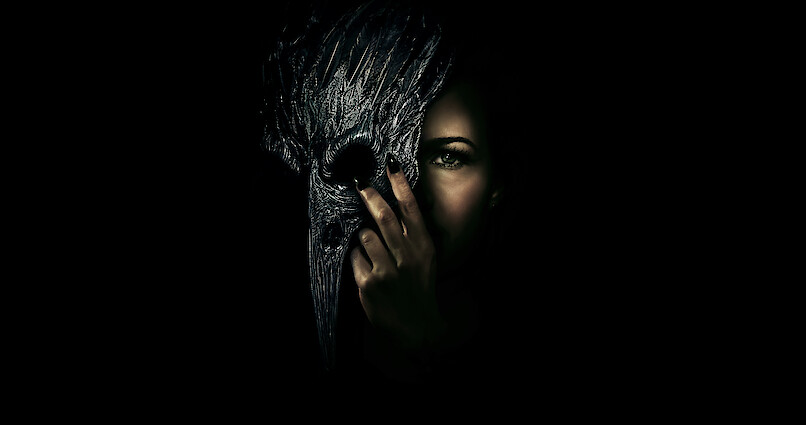 I understood the excuses but I didn't get the obscurity. The finale was a realization of how much of a merry-go-round the production put us through. The Final Destination kills should have ascended from that. When you add magic to horror it teeters on fanto realism. It made my head overload...with questions. Where was Lenore when daddy redecorated her mother's room? She asks to see her mom 5 days later? I believe one of the Dupin's got taller? Bless you, Sir Hamill. Once his character clicks we look forward to seeing him again. The mumbo jumbo accommodated what was easiest for the storytellers. The merry go round speeds up, there are few surprises but the cast and dialogue are superb. What fabulous creature is Gugino's character supposed to be? Is Pinhead her boss? I hope it's the girl one.
21-Oct-2023
SE5. There are so many crisp performances to marvel at. The story captivates but the horror aspect diminishes it. Whenever he gets a vision, we realize how the next victim will die. Stretching the story doesn't mean much if it once ended up in the trash because it contained too much information. The flashbacks are served nilly willy. The saboteur has no meaning but I love her. Poe's themes are observed but not acknowledged. When a creator succumbs to the title of the story he is manipulating things to fit not click.
20-Oct-2023
S1E2. Succession musical score adaptation is too blatant and soon to describe rich family hierarchy. The actors play it well but the characters are as interchangeable as their sexual proclivities. The scares are great ideas that are poorly executed. The mother's beginning is a testament of that. It should be scary but it's not, it didn't grip or create empathy. Flanagan name drops everything but the art he's pilfering. The story does not flatter Gugino and her character is beyond mysterious. I heard Hamill do a Joker laugh and I was amused. Flanagan still hasn't figured out how to shoot in the dark. The admirable parts are the ones created by accident.
19-Oct-2023
---
Ozzie and Harriet (1952- 1966)
S1-8. There were no constant reruns of this classic for me to add it to my American history library but I heard it was corny and wholesome as fuck. Its claim to fame was family hierarchy, whining, beauty and pimping. As the parents' talents/fame wavered the prettiest twinks on television began to ascend. Rick was the teenage dream with dead eyes impersonating a musical talent. David's personality was pleasantly approachable and glistening. Ozzie was a grumpy Seinfeld who worried about everything and complained about nothing that mattered. In the beginning Ozzie had a buddy named Thorny. He lived next door but they never showed his family. I wouldn't want to be associated with that name either. Harriet's hair rarely moved but she had impeccable taste and versatility. She performed her chores like she lived them. She conveyed dismay with sarcasm, was not lovey dovey and enjoyed watching her husband suffer. The cast changes were inevitable and sometimes fun. It was nostalgic seeing some of Lucy's posse rippling for someone else. It's run lasted way longer because of the the adoration that horny teens lavished on pretty Ricky. He was on top of the world with daddy grasping the strings.
10-Oct-2023
---
No One Will Save You (2023)
It would make a better short film. Edit right before the lead repeats what she just did in a different location. The shots were joyously inventive and respectable. It was great apprentice work, but when it lands on fantasy, it makes no sense.
06-Oct-2023
---
Girl Next Door, The (2007)
A boy learns the word slut from his mother. An orphan teenager and her polio stricken sister are adopted by a single mom and her 7 children. All is good until it's tragically not. Based on fact, the story follows the boy next door with a crush on a teen dream that tears his world apart. The aunt's brood are the product of perversion and horror. The abuse was horrendous enough to make you pull your hair out. Some of the scenes are oxygen intolerant. The boys/men faired better than the girls/women. The boys interpreted it as a sport while the girls/women dreaded everything. Had the aunt had Piper Laurie chops I would have shat my pants. Safe and artless. Teen dream did not give us more than was written but she was effective. The film works because when a monster has the power to influence one person, the whole community will join in. How does a child get help with that kind of force? Heartbreaking.
17-Jul-2023
---
65 (2023)
Dinosaurs are tired, saving a girl that can take care of herself is trope and the science fiction wasn't specifically satisfactory. How many bullets does that one gun have? Why did the girl use all of the bombs? The dinosaurs are typical with little variation. There isn't much more that film can say or do about/to dinosaurs. We know everything. Most action sequences placed me in another's movie with no respect for originality yet it struck as a future cult film.
09-Jul-2023
---
Babysitter, The (1969)
The wife, the babysitter, the lesbian daughter and her friends are fucking up daddy's high profile murder case. (Father is the assistant district attorney.) The parents are nearing retirement, they have a habit of filling 24 hour schedules so they don't have to look deeply at each other. His wife won't give him any because she has a 6 month old baby. It appears she didn't want another one. She hires a babysitter every night. The babysitter is a groovy chick that understands the dynamics of life. She also understood what men wanted from her. Daddy was a man whose lack of family appreciation drives him to free himself, return to earth and gain some respect.
07-Jul-2023
---
Extraction 2 (2023)
Daddy's ready to act, pounce and revive an unwilling survivor. Movements and betrayals were triumphant. Hemsworth receives magnificent aide in battle as he abandons all pity towards his enemy and unleashes an animal that knows no bounds. The action slows enough to make us care about the characters but the action is the showcase and the director needs to make us a superhero film. People would cum web buckets or shit bats.
07-Jul-2023
---
The half season was a trip down Xena memory lane without the charms of Xena, Gabrielle and or thrilling action. The action suffered from premature ejaculation. Over before it begins. GOT talk keeps reminding us how powerful Ciri is. Isn't three seasons enough time to finally see it and not constantly hear about it? I'd recast with more charisma and revamp with better professionals. Replacing just the main character is going to be wonky and talky and I want them all to feel as uncomfortable as I felt watching this season. I shifted interest in character to decipher if the actors really liked each other.
06-Jul-2023
S3E2. I'm savoring them/him. I hear GOT talk incessantly. That is not the cure for acceptance or sleepiness.
04-Jul-2023
S3E1: A toxic female can destruct a man's mythology but his heroism will reign supreme. Welcome back, daddy.
03-Jul-2023
Daddy dropped the hush a notch and it was sexy. A daddypalooza overwrote the overwrought female wokeness. The RPG "come to life" was fun. The mythology became a scientific equation instead of a scientific marvel. Can we find another solution to good girl being possessed by evil besides giving her a conscious? Bummer. Istredd. Boom! Dijkstra. Yes! Joey Batey. Lick, yeah! Neneke. Your highness. Daddy Supe speaks for itself. The females need more realism and the mythology needs better surprises.
27-Dec-2021
Daddy is something else but it was the ladies that kept me glued.
18-Jan-2020
Of course, I'm disquieted by the froggish whisper of the Witcher but he delivers comitted action moves and steady alpha charisma. Interspersed characterization maintains the show's freshness. (Is it part of its mythology that all pretty twinks get killed?)
15-Jan-2020
---
Cocaine Bear (2023)
Bloody-minded hilarity.
15-Jun-2023
---
Danny Thomas Show, The (1953-1965)
There seems to be silence on the legacy of this classic sitcom. It started as Make Room For Daddy and mushroomed into The Danny Thomas Show. I saw all of the latter and only a handful of the other. The actress playing his wife, in the first half, had disdain for the man and it showed. Her composure did not scream nurturing, romantic or in love. Wrong place for the wrong actress. Danny played a version of himself. He was a singer/comedian who worked nightclubs. Jabbing at Danny's Lebanese culture was open, respectful and knowledgable. Lucy & Desi were his parents (friends) and Dick Van Dyke was his cousin (spin-off.) The show was blessed with energetic ideas, comic genius and non-stop showmanship. Danny must have learned how Lucy did it because he found his cute and sarcastic wit. Second wife was glamorous, vindictive, funny and hot. Marjorie Lord went shopping with Lucy Ricardo, cooked in fashion, got him in the mood and plotted her revenge in a very elegant and comical manner. The son is a scene stealer. Even when he made a mistake he diverted it with more funny. His adorability peaked in his tweens and crashed in his teens but he had a memorable run. Funny as fuck. The daughter was a prime teen that left before her character became unbearable. She had her moments. Louise was the household maid that was played by two elder pros. She got to hug white children, gossip with the wife, celebrate as a family member and sass the boss. A proud black woman. She isn't in all the episodes but the character remained til the end. The guest stars were numerous. The writers succeeded in incorporating them into strong storylines. The topics were basic, like feminism, how men can't do anything right, a woman can do anything men can do, a gift abolishes snarls and make-up sex is her way of accepting an apology. Penny from Lost In Space enters as a cute sister moppet that was supposed to bring adorability and sunshine. She was a work in progress. She laughs during line readings and when Mr. Thomas is doing his thing. She's cute and annoying. He was a great teacher, though. He hands a season to his working buddy and his domineering wife, played by the original Ursula from the Little Mermaid. It was an odd experiment giving supporting players full reign. They had to fill really big shoes and were no longer the sitcom air freshener. Ursula flopped around like she was getting paid to play charades on land. She was a bit too much. Danny was a ham. He sang in almost every episode. He shoved it down our throats but was so adamant and easy going that we learned to accept it and stopped praying that he didn't sing in the next episode. They had minorities galore and a successful run from the 50s through the 60s. Well-written, comical, consistent and timeless. One of a kind. Why don't we ever celebrate it?
06-Jun-2023
---
Airport (1970)
It technically educated the watcher on how airports manage and simply pointed out the obstacles they confront on a daily basis. All-star cast do what they do best and delivered. Helen Hayes brought star wit, watt, robbery and reigned beyond the material. She was it's light, its dark and its favor. Maureen Stapleton's guilt was gut wrenching. Van Heflin was believable as a twitchy loser trying to cash into morality. Story is favored over action which makes us care for them more as the inevitable happens. Dean Martin gives a heartfelt performance, Lancaster was in charge. Bissett epitomized the soul of a woman that finally grew up. The big bad were not terrorists or hijackers it was one person with a gripe that life was unfair to. Split screens worked well, the cast was gung-ho, the soap tasted like strawberries and the saves felt like hope.
30-May-2023
---
Queen Charlotte (2023)
The garden starts to grow as soon as we catch a glimpse of it. Characters bloom, the younglings master the post artists and the older generation is A-list. Storytelling is compact with cultural explanations and detailed mystery comprehension. When things unravel they make sense. Young Charlotte trained smartly. Young Agatha was sumptuously gifted. She gave great face. Princess Augusta wrecked as an anti-villain. Young George was a beautiful broken piece of perfection. When he didn't move he looked like a doll. Young Brimsley was the cutest thing. He did not look like his future self because one is a pocket and the other is not but he was so squeezable that I thought the blonde semi-God didn't deserve him. Queen Charlotte: half of her title is fact. Diction was created so Lady Danbury can splatter it with harmony. Beauteous, courteous fiction.
19-May-2023
---
Sweet Tooth (2021-)
S2E5. The focus is on getting Big Man and Mama Bear back to the mutant cubs they've created a family with. We believe as they believe that if they don't get their kids back that life is not worth living. The effects are unintentionally hilarious when conveying the beauty and gift of a special child. That mole rat thing is a cute concept poorly executed. The effects aren't Grogu appealing. The children are Lost Boys, the crocodiles are humans and the magic is religion and perversion. It succeeds in holding our attention until the hugs, through violence, become fruition. It shifts from adult doomsday affairs to wonderland realities but somehow they coalesce because the soul is in the right place. That's admirable. Please upgrade Netty Flix tech.
02-May-2023
A pandemic has caused mass human destruction. The world is granted new life by hybrid child animals that are immune. The hybrids are thought the cause of the perish and are hunted to death, experimented on or socially excused. Baby Doe Boy loses the father that kept him swirling in fantasy and safe. Ultimate daddy bear is introduced along with others as they interconnect with doe boy's big adventure to find his mother. The boy is naive and wondrous to a world that hates him because they don't know him. He's so cute. So he thinks. Nonso Anozie has man tearing hands and squishy hugs. It's violently sweet.
07-Jun-2021
---