All Posts Tagged as 'Director's Touch'
Welcome to Errattic! We encourage you to customize the type of information you see here by clicking the Preferences link on the top of this page.
Rental, The (2020)
Renting a luxury home owned by white supremacists when there is a minority in the group. The cast met the challenge, relationships were established but the surprise was overdue. It doesn't make sense that it would choose this particular moment to explode. They simplified the monster to avoid an impact. Franco insanity make the colors more vibrant but the director's lack of mythology gave us no reason to care about it.
Next time, go nuts!
01-Mar-2021
---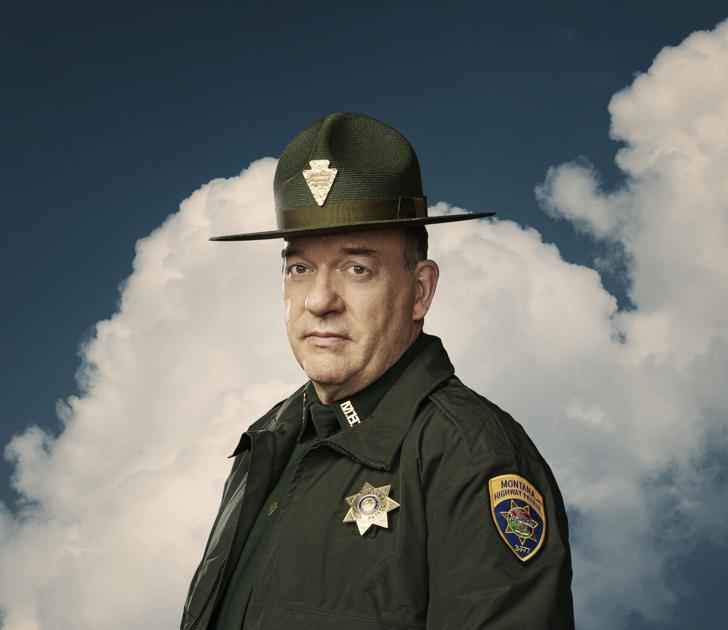 It's a pity there is only one John Carroll Lynch and wife and trans.
26-Feb-2021
It looks like John Carroll Lynch is the only one carrying the series forward. Save the girls, give them love dilemmas and have them start a detective agency. Nix Barbie's Angels (wife and slutty BFF,) tone down the mother/son Bates competition and bring on some hot men. Keep hot grandpa and bitchy mother. They have promise. The wife revenge is intriguing. Kill the rest.
13-Dec-2020
Daddy squish competition, ignorant white girls without parents, "mothers are to blame for everything" quotes and smart dialogue. I wasn't shocked at the outcome, I was shocked at the choice. Twin Peaks dream with a nature show I haven't seen before. I'm hooked.
21-Nov-2020
---
Nomadland (2020)
How to minimize your carbon footprint by living like a dot. Though well portrayed and explored the film only pulled sadness from me.
19-Feb-2021
---
Pete's Dragon (1977)
As a child I was terrified that the corniness of the film would kill me so I never bothered to watch it. It's corny with dragon balls. Green dragon appears to a runaway slave in need of help. The mythology of why the dragon appears or who sent him is slight. The boy's buyers are backwoods insane with a penchant for punishing children with violence and physical labor. Little boy slave flees with his dragon to Karentown where he meets the liberated mom of his magical dreams in a town not easily convinced by his dirty face. Elliot the dragon is not as big as you'd expect, probably because a kid imagined him, he's green with fairy wings and a mohawk. I thought he was going to talk. He does not talk. He murmurs? He also acts like a bumbling dog and can become invisible. You can feel the smallness of the town and the film. It's quaint with great aspirations.
16-Feb-2021
---
Miranda (2009-20015)
You can successfully write stupid if the cast is willing to forego all boundaries and accept the stupidity in all of us. It can be unrealistic, silly but fun. There are more misses than hits but when they do, they are uproarious. Kisses to Queen Kong and a supportive staff, cunning to break out.
14-Feb-2021
---
Our Mother's House (1967)
An abandoned mother of 7 dies leaving her kids to fend for themselves. She wills them her home, a little money, some deceit and a crazy long lost daddy. Daddy appears after many years of who cares to stir their hearts and a lot of trouble. The children rule and punish like the bible teaches them. They enshrine their mother, inhabit her spirit and pretend she has answers for them. These are some really fucked up people. It felt nostalgic visiting them but the suffering was hell.
31-Jan-2021
---
Resident Alien (2021-)
We finally get to call an alien an alien. Maybe the stigma will correlate and they can share stories. Alan Tudyk creates an alien that is a threat and a sweetheart. He makes fucking an alien a priority. His reactions were tuned to every situation. He lives in a world where he can eat the ape man and savor it. He's savoring. Sara Tomko grooves right into character. She will change his path or stop him from encroaching ours. The story's job is to surprise us. Good luck.
28-Jan-2021
---
Sister, The (2020)
Man and his mate bury man wife sister. Mate later returns to inform husband that they need to move the body because of digging. Russell Tovy's choo choo train is fully equipped. He is frantic, deceiving, psychotic and the face of many successful emotions. The mate is annoying but the cast is bright. When the story reaches preposterous, the air bursts out of the balloon.
25-Jan-2021
---
Maleficent: Mistress Of Evil (2019)
Jolie's Maleficent is a sublime creature that never got a good movie written about her. Her work remains unmatched. Jolie, learning etiquette was funny and bright. The dinner choreography didn't make sense. Maleficent overreacted when the prospective in-laws hadn't hit her soft spot yet. Her denial of murder should have been the catalyst. Once the scene is set, it skits, stalls, enchants and sentimentalizes. It's better than the first one.
Also, don't call a witch evil unless she eats babies.
21-Jan-2021
---
Mandalorian, The (2019-)
In gaming lays the closest successful expansion of a beloved mythology. The creators present that inspiration along with a grand sense of fun. The child is everything.
19-Jan-2021
---
Hot Summer Nights (2017)
If you want to see the privilege slapped and punched out of Timothee Chalamet this is the film for you. Tight and punishing.
12-Jan-2021
---
Bridgerton (2020-)
S1E8. A woman wraps up the marriage contract when she can birth a good shank to serve the round table. Men like ideals in women's heads so that our explanations make sense to them. It was brotime, sweetie! They took the cultures out of the equation. We judge them individually. Every actor willed good force. It was fun, it was camp, it was time and we're in it. The ending was delicious and I'm trading the duke in for the boxer. The duke has an "I'm so pretty" snarl. The other looks like my camper. Good job.
28-Dec-2020
S1E7. Mid-thru is an explanation of how black culture became elite. I bought it. The series needs more scandal and debauchery though. I'm replacing yes, daddy with yes, duke.
27-Dec-2020
S1E2. Not necessarily the show I want to binge on after mother telling me my black is white but it's Shonda so I'll give it a go. The shock of seeing black empowered gentleman and ladies of the pre-Victorian era makes my brain explode with fact check assumptions. I don't because I want to accept it on its own merit. Most of the cast whistles, foams and pours whilst the rest couldn't get out of their modern heads. The business at hand is to score the most pristine and delicate virgin hopefully with fine manners (a "yes girl") to fulfill a man's dream of future family and success. A woman's power is to profit from the business, band and thwart any mismatch that might bring a daughter harm and make sons proud. Shonda adds her sight of man appreciation, Shondaspeare fast talk and on your knees intrigue. I remember Nicola Coughlan because I wanted to eat her like she ate that cake. She's delicious. The picture for myself didn't get any clearer because I'm watching black people pretending to live whites lives. It makes the future modern brain wonder what the hate was all about.
26-Dec-2020
---
Tiny Pretty Things (2020-)
S1E10. I had the anal inclination to re-edit the dance sequences but that's none of my business. The beats of bitchiness were right on point.
25-Dec-2020
S1E8. Wet dream. I want Ramon to ravage Oren.
23-Dec-2020
We are more diverse, more insightful and sexually inclusive. Why the hate? They are empathetic and compassionate for an episode and distrusting for the next. Everyone is out for themselves and only housesitting relationships. If it didn't seem like reflection, I'd question it harder. Still hot.
20-Dec-2020
S1E1. I was thrilled by the opening but it went off-key. I am invested in the bandit but I am intrigued by the suspects. They are comprehensible messes whose extreme choice of sport labels them aggressive super achievers. They thrive, compete and celebrate because of pain. Ballet is a cruel career choice and the series doesn't dilute it. It has bits for everyone. LGBTQ lives are lived without the need of gay preachers to explain it. It's sexy, provocative, enticing, dance crushing and trashy. Don't fuck it up.
17-Dec-2020
---
Ma Rainey's Black Bottom (2020)
Ma Rainey was the mother of the blues and a proud lady licker. Talent can overcome oppression and the power to give back to the community. Only a goddess can give credence to a legend. Viola is that piece of art that keeps moving and you chase her because you don't want to miss a thing which makes you see the rips. There were inflections and teeth caps that interrupted but the lady was full-on. Chad Boseman's character needed some vulnerability and a lot less JJ Walker. Colman Domingo was the man. The support beautifully did so. It's a music session in a fabulous woman's life. The theme of the session is to complain about every aspect of black tired life and to take it out on the white man. The conversations were heavy, the atmosphere was confined and there was no lingering happiness. I wanted to see the story of Ma Rainey with Viola smacking pussy and bringing the house down. I don't really know what to feel about this.
22-Dec-2020
---
Rock-A-Bye Baby (1958)
Starlet is knocked up by a Mexican bullfighter that she drunkenly married one day and literally died the next. Her career is on the upswing. Her next film is entitled "The White Virgin Of The Nile." With no recourse she turns to her childhood buddy and hometown slub to babysit her babies after secretly giving birth and whilst she makes the film. Jerry Lewis' exasperating talent is at half mast. When he lets loose we cringe, when he sings and curls his lip we bite ours. He won't let comedy be. He needs to smash it with babyface spasms and off-color perversity. He doesn't matter one bit. It's a beautiful film to observe. The music is light, the story is sweet and life was simple. Marilyn Maxwell exemplifies the Hollywood Goddesses of her time and the clothes accentuated her power. Connie Stevens was purity enchantment. It's a piece of candy I didn't want but I tried it and couldn't stop eating or talking about it.
20-Dec-2020
---