Movies Posts Tagged as 'Director's Touch'
---
Rating key:
Welcome to Errattic! We encourage you to customize the type of information you see here by clicking the Preferences link on the top of this page.
Wonder, The (2022)
A child fasts to appease god and clear her family of their sins. Faith, in the hands of a child, can be a destructive thing. Pugh remains on, for the duration, as an investigative nurse that wants to clear the bullshit. The director keeps us trapped and enrapt. You can only fight a fable by trading it for another. Well done.
17-Nov-2022
---
Good Nurse, The (2022)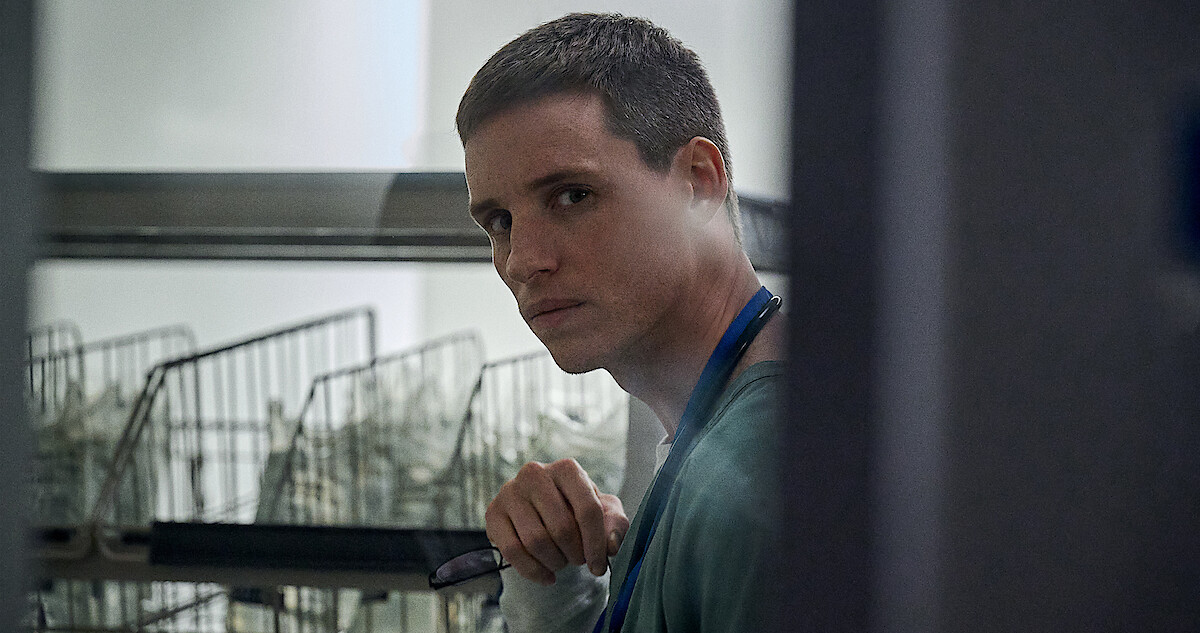 The angel of death is serving the ill and forgotten whilst deciding which deserves to stay amongst us. Lady Chastain introduces the audience to her pain, which we inhale and feel 'til the very end. Asomugha and Emmerich teamed up nicely. Hot boy proving he can investigate using his brain and Daddy Emmerich twitching the way I like. The cast didn't miss a beat, the story was tight, the procession, intriguing and the recapture well plated. Lord Redmayne spends a lot of the time hiding from view because that is how the angel of death would appear at work. Do a great job, kill them with kindness, keep history mum, don't be popular but make one sucker friend and kill up to a 1000 people. I couldn't believe that Redmayne would play a killer so controlled and unassuming until he outrants Ledger's Joker at the police station. I was inhaling Jessica's air when he punched me in the gut. Nice.
27-Oct-2022
---
A Doll's House (1973)
A woman moving in with a man must turn the home into a dollhouse in order to make her feel like she owns it. She owns him as much as he thinks he owns her, but a toy is the only home she will ever get to own. The cast played it without pity, the story excelled as it moved, even though status has changed, emotions remain the same and Jane Fonda flexed some beautiful muscles. Freedom comes after you stop lying to yourself. A real Christmas story.
17-Oct-2022
---
Ghostbusters: Afterlife (2021)
The mood is retro energized to soothe us into an 80's coma. There are three sexes applied to Bizarro Chalamet and I can't get over it. Daddy Rudd endured the right cosmetic procedure because he's yummy gay again except he was stupid, useless and shoed. The wall between the generations discouraged charisma amongst the replacements. There was a don't touch me vibe with babies helming a gimmick that keeps the franchise alive but old movie stars resentful. Why do possessed lizards change their outfits willy nilly but man has to suffer in shreds? The first half works because we presume the artist will add a great spin to propel the magic and replace original mistakes. He makes it more of the same. Reitman copies the spins with advanced tech but he doesn't sign off on it.
20-May-2022
---
Wonderland (2003)
The washed up male porn star with a huge dick cliche. His 14" cock was the ladder that should have saved the world. John Holmes was a porn king who sold his soul to the devil to continue to do drugs and have sex. John Holmes was either the mastermind that plotted the worst heist of his life or he was really dumb. Baby Kate Bosworth was a great young innocent in love with the aura of a "man." Lisa Kudrow was Beatrice Straight from Network. Underwritten, marvelous and powerful. She didn't flinch. Val Kilmer softens the big cock brute by being genuine. The reenactments of what occurred that fateful night raced to a satisfying conclusion.
04-Apr-2022
---
Halloween Kills (2021)
Oops. Laurie and Mike are not the brother and sister alluded to in Halloween 2. It was a myth and a modern waste of a great arc.
21-Mar-2022
It assembled an historically amiable and able cast. Laurie Strode wasn't it's focus and I accepted that. There will always be a boogeyman stalking baby breaths and heroes willing to fight to keep them that way. The remembrances are welcome, the music is everything, the recreations worked but the constant reminder of Mike Myer's significance was hokey. The presentation screamed mythology over-identification. Michael Myers craned his neck in sympathy when he watched victims die. He ignored some but not others. It's tacky to make him talk but WTF? Is he a robot? I want to know what he's thinking. Give him voiceover thoughts or grunts. A showdown is brewing between brother and sister. It would be appropriate that before judgment is cast upon him that we get to hear his interpretation.
01-Mar-2022
---
Don't Breathe 2 (2021)
Blindman wants to remain a dot, raising a stolen daughter, being stealthy and 100% sexless when it should be the opposite. Pervert! The child gets to choose the lesser of two evils. That's not fair. We get to know who the asshole is before the mystery begins. The clues to existence are ludicrous. Daddy's fun, kid has moments, all is a statement of life insecurity, terror and failure. The violence is pretty good.
12-Mar-2022
---
West Side Story (2021)
The conception in Spielberg's imagination is fully realized when it opens. As soon as other elements take control the vision becomes duller. Ariana DeBose would have reached untouchable had she toned it. She was an anxious cheerleader. The musical score needed a lot more oomph. The original soundtrack had the voices echoing in the streets because they were the only voices in the street. The music has been prettified and unchallenged. Ansel Elgort is miscast as "anyone" because he doesn't look like he feels anything. I love Rita and she deserves to be in it. As soon as Spielberg settles into magic a bad accent with no hunger ruins it. The gymnasium edit had me taking deep breadths of joy but somebody decided to cut offline which killed the rhythm and choked the climax. Spielberg is a phenomenon whose films do best when everyone can realize his vision. Very few on this film could.
02-Mar-2022
---
A talented cast is assembled to remake a classic remade too many times with bigger bluster. A downfall of blockbusters but not of little films. They can sneak in some truth without being punished. It's a parody that attempts to bring circumstances, thoughts and decisions to the shenanigans. Idina has grade A moments in song and in soul sharing. Billy brought his showmanship. The prince passed the "inferno" test with a flip and a voice. We waited for Minnie Driver to awake and when it happens, it is fitting. 007 hits his marks like a gunslinger. Cabello looks like a waitress from different eras in all of her guises but she can sing, act, charm and have fun. I had fun. It belongs to a future cult.
13-Feb-2022
---
Last Duel, The (2021)
Wife screams rape by hubby's bestie and rival. A trial and a duel decide their fate. The respect Ridley Scott expresses to the Middle Ages is not supported by Damon, Driver or Affleck. Ben is slimmed into a Prince Joffrey outfit with vocoder voice. Driver is a ready-made Rasputin with no magical powers. Damon lost his confidence and earnestness. The men don't belong. They are wise asses of modernity and circumstance. My X-ray vision caught smirks and college campus antics. Jodie Comer had the unfortunate task of reciprocating to two male lead green screens. Why show love for another when you can keep it to yourself. Ridly Scott has a fascination with effete kings. He should make a film all about them.
21-Jan-2022
---
Red Notice (2021)
Red Notice fulfills "land of magic" type escapism. The writers created an intriguing caper and an enigmatic cast to play act it. Gal Gadot can act. Well. Daddy King Rock delighted in being the brunt of a joke, constantly, in fabulous fashion. Dickwad Reynolds steals it by being a cantankerous benevolent criminal who is also Deadpool. The director took advantage of its DCU historical significance and developed some solid characters. Heart tug.
11-Jan-2022
---
Encanto (2021)
Abuelita sacrifices her husband to magic and gets a brand new house. The house is alive with sorcery, the family is gifted with trickery and the town thrives on bountiful happiness. Men are useless and goofy. Women are Amazonian of the nosey kind. They only get into trouble when they walk into it. The voice cast is dreamy but Lin-Manuel Miranda's music is back to infect my ears with disjointed melodies. I couldn't hang on to any musical notes because more confusing ones replaced them. He's taking our ears back to when we were babies adopting to hearing. Goo goo ga ga sounded like a song but it wasn't. The film was culturally unidentifiable as the latinos were nondescript living in fairy tale land with one family under God, controlling the whole town like the mafia. TG climate change arrives to kill their magic. Kudos to the voice actors and the artists.
30-Dec-2021
---
Hondo (1953)
A wife/mother abandoned by hubby on Apache terrain staves off conflict when an Indian head takes a liking to her son. Apaches don't cry and revere baby boys as gifts. An ultimatum is issued. She must decide on an Indian for a husband or the Apaches will kidnap and raise her son. She keeps hoping her husband returns but the Apaches think he's dead. In struts John Wayne as a half Apache gunslinger that causes as much ruckus as he does saving. The best westerns contain wide landscapes, big hearts and simple writing. Society (Apaches) has the right to teach a boy to become a man for the benefit of his survival. Wayne is classic and Geraldine has the audacity to stand up for her son and protect their homestead. The kid is precious.
(If you want to be an asshole, you can count how many times the make-up runs off Apache legs or you can just enjoy a great story.)
26-Dec-2021
---
Flubber (1997)
No one should be interested in a man that has left their love waiting at the altar three times. It labels the neglected, a doormat. Robin Williams is the Professor that discovers Flubber. Flubber is a squishy jello substance that appears animal except when it's being materialized as a money making substance. No one dies when hit by a fastball, brains don't get smashed when hit by bowling balls. The film thinks it's funny to apply the same stitches to both. Death is the realistic word. Weebo is a sexy pitched robot that sparks jealousy. Robots and emotions are confusing. We are not of the experienced mind to buy it. Robin is the sad guy who gets left, not the ass clown with regrets. Williams' sweetness permeates, creativity enervates but the story has no gas.
20-Dec-2021
---
Scoob (2020)
Scoob wasted little time visiting memory lane. Shaggy almost lost me when he ate the meat that Scooby dragged across the city's streets. Shaggy's voice doesn't crack enough. Scooby's diction has cleared up and he's become an Avenger. The visits from neighboring toons are a nice touch but are not properly integrated into the Scooby mythology. It's origins taught kids how to unmask the monsters in their lives and fight back. The movie missed that point. They sure were cute, though.
28-Nov-2021
---