TV Posts Tagged as 'Cultural'
---
Rating key:
Welcome to Errattic! We encourage you to customize the type of information you see here by clicking the Preferences link on the top of this page.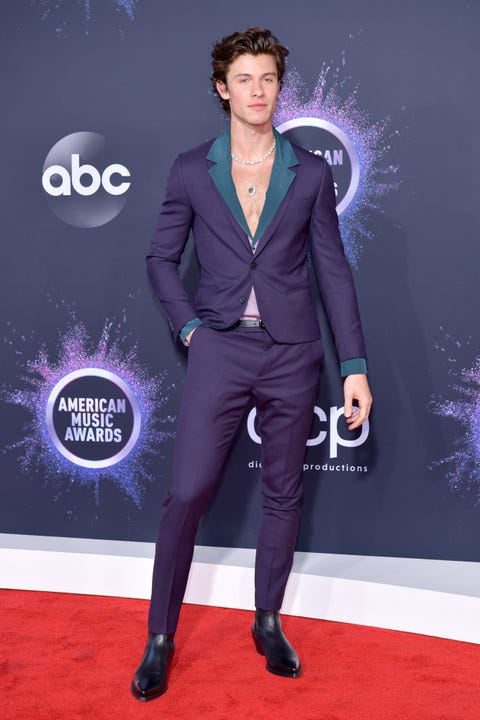 I have no words...
25-Nov-2019
---
It handled mental health adroitly and it came to a poignantly devastating conclusion. I liked it...a lot.
25-Nov-2019
S3E10. The Christmas episode was a self-awareness revelation.
23-Nov-2019
S3E8. I understand its title, I celebrate how organically and flawed we appear and the icy intent is as sweet as a treat. They are years ahead of us because they are recording us as we live, not how we demanded it to be.
22-Nov-2019
Mamas bless it.
23-Oct-2019
We are discomforted because depictions of reality are. It's not the lab where Chris, Nicole and Hugh were created but it's where life lives.
19-Oct-2019
---
The leads do not align, Bob's family grates and reverse hate is not progressive.
08-Nov-2019
Exploring multi-cultural attitudes to life problems is interesting. The black characters sparkle but their counterparts appear like unwanted houseguests. I'm sure good writing can fix that. (I liked it.)
25-Sep-2019
---
Elite (2018-)
The season was mapped mathematically and it hit every point. The actors are snug in their roles and stamping their characters. The drama makes you talk to yourself, the police work is thought out and everything looks delicious. Cool as fuck.
23-Sep-2019
They represent with no restraints and the teens are regarded with soul. The societal menace is heavier, coddling is out and the hurt is overwhelming. They are fighting a world adults complicated with wee survival skills. Beauty is diverse and it lingers because the writers keep tearing at it.
23-Nov-2018
---
I Dream of Jeannie (1965-1970)
Unlike Samantha, Jeannie was a divine gift created to titillate and destroy the alpha. Her naivete and subservience was primal but it was the weapon she deployed to bring Tony (Master) to his knees. Women with reach to men always expanded their power. It's what they do with it. If you convince the man, you conquer a nation.
Barbara Eden was an exceptional being high on adorability and sexual attraction. Larry Hagman was the consummate alpha bat. Bewitched was about domesticity and Jeannie was about the liberation of sex. Even when the show orbits outrageous, we forgive for love of character/actor.
19-Sep-2019
---
Better Than Us (2018-)
The show is better than us. It carves a world where man can receive restitution for a feminist movement. It's not about robots but how we perceive them to be the sexual gratifiers, the mothers and the household maintainers of the future world. The more freedom granted to a woman the less a man needs her. The men are also tested by libido, masculine energy and faithfulness. Women have the capacity to liberate themselves from subjugation, even in a robotic state.
For every false move there are two excellent ones to eclipse it. This is the robot myth that should have preceded Battlestar.
11-Sep-2019
Robot fabulosity pulls you in but it's the intertwining story threads that keep you posted.
08-Sep-2019
---
90 Day Fiance: What Now? (2017-)
Where punishment is served with impunity.
11-Sep-2019
---
90 Day Fiance: The Other Way (2019-)
It's all about control. They all have dwindling assets they need to cash in before their reality becomes dire. It's scary, demented and addictive. For the burden's sake, I hope a lot of it is fake.
04-Sep-2019
---
Euphoria (2019-)
Misfits are created when the understanding of being born is confounding.
Each episode incorporated a distinct flavor that elevated character development and story arc. The whole is a buoyant and succulent melange.
The writing was sharply on edge, the directors' wings were boundless and the actors (especially Z) rose to every unforgiving task.
Z's parade at finale was unexpected, deserved, joyous and brilliant. The music speaks.
01-Sep-2019
The carnival episode was a modern Hitchcock delirious delight. Zen's etch of a drug addict cuts deep.
31-Aug-2019
Etching a recognizable world and stripping Zendaya of Disney cuteness. Feels like home.
28-Aug-2019
---
Gorgeous ladies...and men, musical zest, smashing show and a hopeful ending. It broke it and healed it...the heart.
28-Aug-2019
"The Man That Got Away." Judy defined it and Billy spelled it out.
25-Aug-2019
It gave us a vogue teaser, it made gold edible and the love story was sexy.
23-Aug-2019
Ryan's episode didn't hand me an enigmatic vogue but it gave me beauty of soul.
23-Aug-2019
Do I have to vogue to earn a gay family like this or is that sentiment stuck in the past? The show retains its high sheen fabulosity but ballroom direction needs to stress its entertainment notch in order to fly closer to Billy Porter's coordination.
21-Jul-2019
The release was due to its faithful history and devotedly charged performances.
10-Jul-2018
Every week it grows in beauty and endearment. One more moon and Papa Murph makes me blow.
Christopher Meloni is now inducted into Daddy Squish Hall of Fame.
03-Jul-2018
It's about family.
27-Jun-2018
Ryan is tapping into the artistic awakening of its raw talent. Learning as they go.
24-Jun-2018
The seed has been planted but in order for it to grow it needs to escalate the celebration.
23-Jun-2018
---
Jawline (2019)
I watched pretty boys struggling to exploit themselves on social media for no tangible life reward with trepidation and confusion because I thought there'd be no commonality. The pursuit consists of laidback and fellow conjured positivity with little talent to catapult the boys forward. The doc's reach is distant but youth has a way of conveying the limitations that life deposits on them. Once realization hits and catechism results, the age difference intertwines and you realize it's a lifelong struggle. It actually prompted me.
PS: The girls will never wreck if they keep fainting for "pretty boy face."
28-Aug-2019
---
Mexican Dynasties (2019-)
The art of ham is served on a silver platter, familial hypocrisy has a high calorie intake and favoritism is hard to digest. The adults exist in a bubble that exalts the brand and disallows their children a future comparison. The countenances and speak of the babies is where the truth lives.
24-Aug-2019
---
Tales of the City (2019)
It suffers from appeasement. It wants to speak for everyone which sometimes creates a whisper. The loud is that family can be found as well as borne. The mysteries don't pump the heart, it confuses gripes with wit and it doesn't break new ground. All it wants to do is represent us. It did fine with that.
29-Jun-2019
---
Black Mirror: Bandersnatch (2018)
A jumbled idea.
04-May-2019
---
Sex Education (2019-)
Misfits auditing, recognizing, practicing and adapting. When the concept grows on you, it tugs in all the right places.
25-Apr-2019
---