TV Posts Tagged as 'Words Spoke'
---
Rating key:
Welcome to Errattic! We encourage you to customize the type of information you see here by clicking the Preferences link on the top of this page.
Below Deck: Mediterranean (2016-) 
The ban on black people serving the privileged has ended. Is that a tail I see between Malia's legs? It didn't stop her from making her male subordinate feel like a stereotype. You could tell a lesbian hired the male staff. Arf. Captain Sandy reminded me that lesbians pour great wine but can't cook. What a riot. It was so much fun watching the lizard charter choke on human food.
22-Jun-2021
---
Loki (2021-)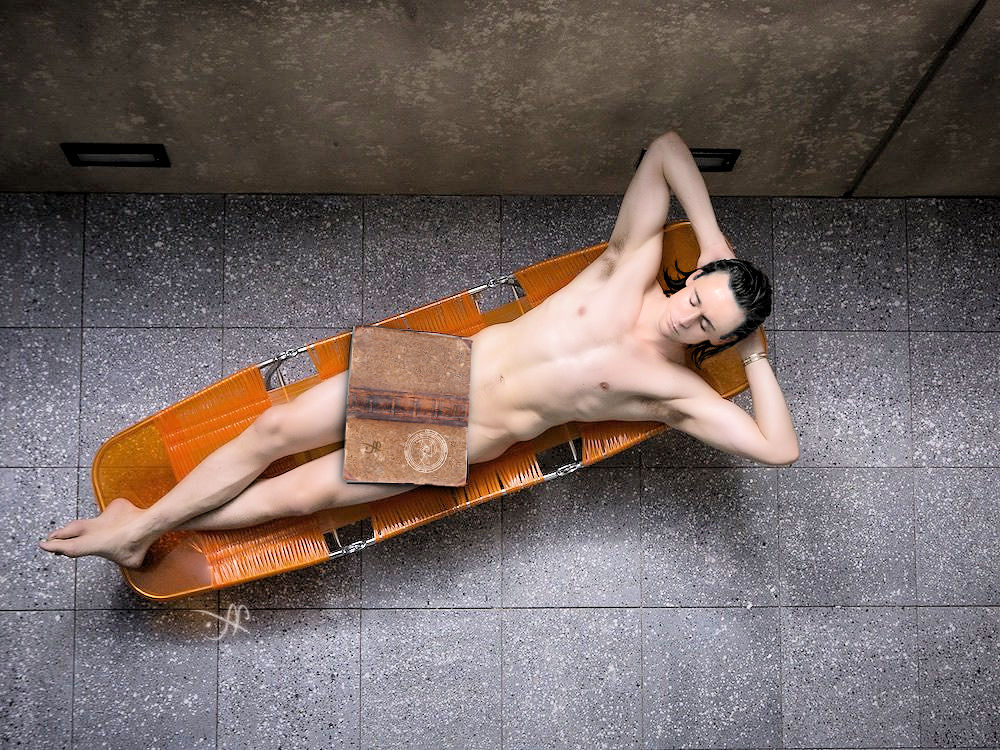 Loki's Quantum Leap. Bewitched and I Dream Of Jeannie generated enough magic effects per episode to keep its fantasy alive. A lot of the effects weren't right but they kept trying until the magic was perfected. Loki used his magic to dry his clothes. Whoppee. Cheap Disney. It'd be nice if Loki could interact with our world but the writers' imagination don't fly that high.
17-Jun-2021
It elicited no words or thoughts from me. I appreciate that Tom Hiddleston did not swing the character of Loki towards Jerry Lewis caricature. Loki is a ridiculous puny god that whines about birthrights and shit. He's a loser tasked with saving the world to betray it. His life is as insignificant as his death. Hiddleston and Owen Wilson have chemistry but that's probably because Owen hates life. It's a mish mash of things that don't inspire me.
12-Jun-2021
---
Love, Victor (2020-)
S2E8. Mama wrecked. Humans named Raheim are the #1 cause of gay break-ups in the entire world. Did daddy give daughter a present? I don't remember. Might be why she's a slut. Felix needs to gain some Styles likability, Lake needs to liberate herself from pettiness, daddy needs to fuck a trans, mama needs to fuck a giant and Benji needs a sugar daddy. Mia is the noticeable surprise that can evolve into something. "Shake yourself off before every scene, watch how Kerry does it and she'll do great."
15-Jun-2021
S2E6. Felix' story was heartbreaking. (Nosey white people.) There is nothing more disagreeable than watching a privileged woman bear an interracial child.
13-Jun-2021
Do youngsters really obsess over sex before having it? I guess you do if you don't have any cousins guiding you through puberty. I slept with people before I greeted them so this is cloudy for me. Boys who wait for sex are imperfect. These darling boys look like they can teach sex. Lake is a quirky favorite whose matched with Felix and his sad mentally unstable life. I hope it strikes. Andrew settled into a personality to become a cool friend and woo the delightful Mia. Daddy needs a breakdown. Mama needs to break loose. I did not know that coloring your hair is gay, gay.
13-Jun-2021
S2E3. Snuggle daddy does like Oprah taught him and bought his sons' love with favorite things.
12-Jun-2021
S2E2. I know something Victor doesn't. It doesn't matter if you come out. It's a selfish act that's been ingrained in us like the opposite of conversion therapy. Nobody cares. You tell people you feel safe with and let the strangers guess. A mother's homophobia cannot be fixed. She can tell you she loves you, she can accept you and your husband but in her heart, she will never see it as true. Life is not a fairytale but a burden. We can't force mama into PFLAG "therapy" just because we don't want to hear her opinion. I don't like Victor's swag. The audacity of giving his mother an ultimatum was privileged. There is no believable romantic couple. Mia needs to avenge Victor by stealing his next boyfriend. For gay realism, Victor needs to date 10 boys per season, in between the molestations and rapes. Daddy has such a nice face.
12-Jun-2021
E6-10. Performer TV IQ is high enough to rise above the suds, convey the right emotions, make us addicted and not drown from the weight of the soap.
18-Jun-2020
S1E5. It observes and overprotects its subject. It theorizes that problems only graze and that all people are inherently capable of understanding. Fables only grant the curious teen, added hurt on their venture. I'd rather tell it, solve it and not wait for the miracle to happen.
17-Jun-2020
---
Superman & Lois (2021-)
Lois sees a psychiatrist because she's allergic to meats, poultry, milk, eggs and bacon and she lives on a farm. The writers attempt to grab hearts with a refried miscarriage, making women swoon and men puke. Men don't cry over unfinished "things" or allow themselves to be defined by it for years. Puny woman. That's a dog's omelette. Fake Lex Luthor was a bust. How about a Martian Manhunter? Baby Supe is a ready-made Damien for "Omen: Oblivion." Prettier brother deserves better storylines before his hair falls out. If Superman is taller than everyone why does he only seem it in certain shots? Sometimes he teeters on his heels.
07-Jun-2021
My favorite part of the season is daddy breathing on son.
26-May-2021
I dipped in the CW DC waters before and I almost drowned. A loyalty to Superman waved me back. Tyler Hoechlin embodies the dutiful and conflicted alien come to earth to save the loathsome humans from themselves and to birth one or two with a lousy reporter. At least they're boys. Yay! Young boys get a storyline and maybe super powers! Awesome. We are not being ignored. I want to see all the deviant things we can come up with. Super orgasms would be a hilarious start. The sap is extra cum messing up our hair and it has the vibrations of a pusher but I liked the action and was happily surprised. I always wanted to see that. Superman is as boring as the person who recreates him.
25-Feb-2021
---
Sweet Tooth (2021-)
A pandemic has caused mass human destruction. The world is granted new life by hybrid child animals that are immune. The hybrids are thought the cause of the perish and are hunted to death, experimented on or socially excused. Baby Doe Boy loses the father that kept him swirling in fantasy and safe. Ultimate daddy bear is introduced along with others as they interconnect with doe boy's big adventure to find his mother. The boy is naive and wondrous to a world that hates him because they don't know him. He's so cute. So he thinks. Nonso Anozie is made of man tearing hands and squishy hugs. It's violently sweet.
07-Jun-2021
---
Marvel's M.O.D.O.K. (2021-)
It's asking a brat to enter the Marvel Universe and wreck it. It works.
02-Jun-2021
---
The characters were overloaded with ache, the crime mystery was one coil after another, the actors wrung the shit out of drama but the whole was too "by the book" to matter. I'm old, I've seen this shit before.
31-May-2021
S1E3. It's not a dead horse crime investigation like I thought. Lone cop is overwhelmed by the demands of her town, her family and friends. It takes a stranger to make her realize that she's more than a badge. Guy Pearce is her release and her guilt. A teen has disappeared while another has died. Per the Hollywood bible, actresses must downplay beauty and uplift macho toxicity in their stride to assimilate toughness. Kate Winslet is a savior of intelligence not might. Her macho is uncomfortable because it doesn't feel genuine. The ferocity of a female always shines through. Let it. Aren't lady heroes supposed to bring balance? There are all types of lady cops in the world but Hollywood keeps choosing the profile of a lesbian that is not a lesbian. Evan Peters is adorable. The teens are realistic in a snot nosed kind of way. Jean Smart is my Endora.
29-May-2021
---
Married At First Sight Australia (2015-) 
Season 6 was withheld from us because we are not mature enough to handle emotional failure. Hades and his coven interpret every relationship based on a fairytale and are genuinely horrified when reality proves it untrue. Hades unleashes romper terminators to seduce Ares and Hercules to ignite the audience and insult the wives. I could taste the master's lava. I threw up but didn't explode.
01-Oct-2020
---
Saturday Night Live (2021)
The season was a grab bag. Instances are not as easily remembered as moments. The Season finale was a cumulative effort of insanely funny moments. Weekend Update stands atop the heap for generating the most laughs. Everyone had a turn to belt one out and they scored. A complete audience energized the atmosphere. The skits were sharp, edgy and cruel. For one night they were allowed to be themselves and make fun of us. Yes, we need fixing. SNL allows us to laugh at life's most angriest parts on Saturday so we can face them on Monday morning.
24-May-2021
---
SE5. I'm not done yet. They talk a lot. I wander then I rewind to listen that they are griping about the same depressing shit as last episode. Did Hollywood run out of realistic looking hair or are lousy wiggers not fireable? "Give Daddy the homeless wig." Daddy's hair drips and droops and looks exactly like that. The cast is jelling but the story needs some mushrooms.
14-May-2021
A great pastiche of superhero adventures and the miserable lives it processes. It's familiar, obliterating and fun.
09-May-2021
---
Bob Hearts Abishola (2019-)
The only actors doing Wakandans right.
11-May-2021
Is it improper for me to say that I wish someone else would love Abishola?
31-Mar-2020
The leads do not align, Bob's family grates and reverse hate is not progressive.
08-Nov-2019
Exploring multi-cultural attitudes to life problems is interesting. The black characters sparkle but their counterparts appear like unwanted houseguests. I'm sure good writing can fix that. (I liked it.)
25-Sep-2019
---
Once Upon A Mattress (2005)
Incestuous queen bequeaths that all her son's prospects be put to an impossible test if they want to marry him. No one in the kingdom is allowed to marry unless he does. Princess Tracey Ullman is onboard to annoy the crap out of Queen Carol Burnett and to outmatch her. Ms. Burnett is a cinch as a dastardly queen prone to fantastic outfits and high performance energy. Ms. Ullman has a lot of everything. Zoey Deschanel was a fitting bubble princess that plotted to make sure the new princess passed the test so she can get married to Mr. Schue. A baby Matthew Morrison plays the delicious asshole prince, except cuter. He is tasked with making everything happen. Carol gets her moment as does Tracey and others but the score sucked. It was gibberish. The performers never stopped, though. Effort and memories resound.
07-May-2021
---
Cruel Summer (2021-)
Nerdy determination transforms into popular slut by befriending her rival, bestie's friends and boyfriend and dumping her dork tribe. Things go awry when rival goes missing. Politics are assigned as soon as the first secret spills and everyone chooses sides. They all feel guilty but only one is culpable. Our protagonist is cancelled and disciplined to wear frump goth until the jury deliberates. Its mindless, trashy entertainment served by teen pies desperate to stir some whipped cream and stale croutons (actors) that never made it to the oven but are closer to the kitchen.
27-Apr-2021
---
Married With Children (1987-1997)
I never realized how much female input there was in scouring the marriage of an alpha fucker and our mothers.
15-Apr-2021
---
Casados Con Hijos (2004-)
Married With Children adapted for Colombian TV. The cast and writers are frying the American version in nastiness. They break all the rules that we police. Al is ridiculous and mama makes Peggy proud. Bud fucks his uncle's wife before the wedding and Kelly literally fucks the whole town. It's free, it's stupid, it makes me laugh before singing me to sleep. There's nothing like family.
06-Mar-2021
---