TV Posts Tagged as 'Words Spoke'
---
Rating key:
Welcome to Errattic! We encourage you to customize the type of information you see here by clicking the Preferences link on the top of this page.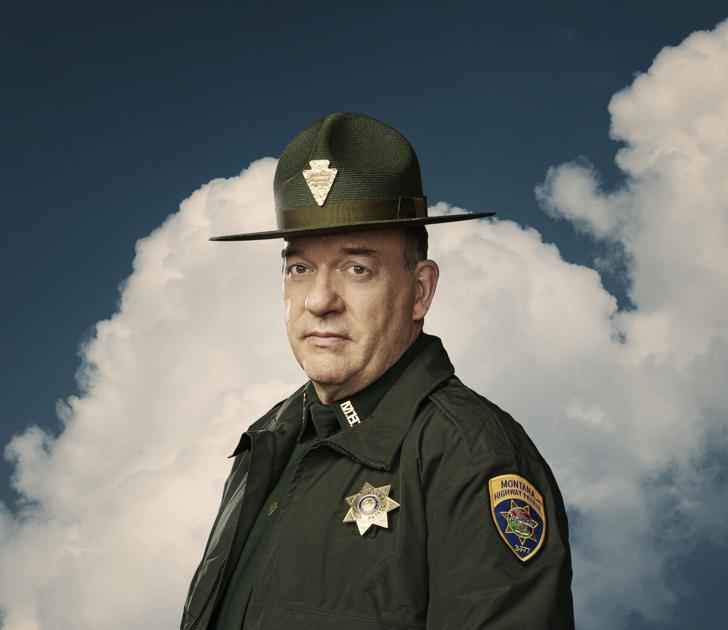 It's a pity there is only one John Carroll Lynch and wife and trans.
26-Feb-2021
It looks like John Carroll Lynch is the only one carrying the series forward. Save the girls, give them love dilemmas and have them start a detective agency. Nix Barbie's Angels (wife and slutty BFF,) tone down the mother/son Bates competition and bring on some hot men. Keep hot grandpa and bitchy mother. They have promise. The wife revenge is intriguing. Kill the rest.
13-Dec-2020
Daddy squish competition, ignorant white girls without parents, "mothers are to blame for everything" quotes and smart dialogue. I wasn't shocked at the outcome, I was shocked at the choice. Twin Peaks dream with a nature show I haven't seen before. I'm hooked.
21-Nov-2020
---
Superman & Lois (2021-)
I dipped in the CW DC waters before and I almost drowned. A loyalty to Superman waved me back. Tyler Hoechlin embodies the dutiful and conflicted alien come to earth to save the loathsome humans from themselves and to birth one or two with a lousy reporter. At least they're boys. Yay! Young boys get a storyline and maybe super powers! Awesome. We are not being ignored. I want to see all the deviant things we can come up with. Super orgasms would be a hilarious start. The sap is extra cum messing up our hair and it has the vibrations of a pusher but I liked the action and was happily surprised. I always wanted to see that. Superman is as boring as the person who recreates him.
25-Feb-2021
---
Behind Her Eyes (2021-)
The mini spells out the psychology of feminists and LGBTQs.
23-Feb-2021
Sexually electric and tediously mysterious with slam bam finalization. A gay man has equal right to employ trickery to nab the giant cis man of a woman's dream.
23-Feb-2021
---
Miranda (2009-20015)
You can successfully write stupid if the cast is willing to forego all boundaries and accept the stupidity in all of us. It can be unrealistic, silly but fun. There are more misses than hits but when they do, they are uproarious. Kisses to Queen Kong and a supportive staff, cunning to break out.
14-Feb-2021
---
Great, The (2020-)
This is the gangster version of Bridgerton. Emperor Peter, not The Great (that was his father) marries an empty pocket princess (Catherine,) devirginizes her without proper fantasy protocol and improper rapey penetration and provokes a sexual political war. The emperor was a child playing with a power befitting its time and privy to men and offensive to everyone. Catherine wanted all of that. Nicholas Hoult's cunt is a fascinating watch. You don't want to fuck him but you kinda do until he does something disgusting again and then it's off which makes him curl into a ball and makes you want to hug him. Good job, dude. Elle Fanning owned her virginity as much as she flaunted it. Slutdom was the key to achieving a turn in power. The comedy is harsh, the actors are yum and the politics are like ours.
13-Feb-2021
---
Framing Britney Spears (2021)
Britney is the golden bird whose wings were snapped so she wouldn't fly the coop and stop laying golden eggs. She flew the coop because people were perceiving who she was whilst nodding and ignoring everything she said. Without its subject, the doc is elementary. Britney's loss of freedom is hurtful. The doc didn't have the budget to solve the issue but it scattered clues for us to count. A conservatorship was assigned because she was willing to gift her fortune to someone else? That's scary. We don't want Britney in the streets. Daddy is monstrous. Where's mom?
10-Feb-2021
---
Victim of Beauty (1991)
Beauty contestant provokes the kidnapping of her baby sister. Sheriff is in town gunning to bring the monster to justice. He fails as many times as he provokes. Jeri Ryan embodied that special something that makes us scream "how can so many awful things happen to this dear child?" Because it's all true! There are surprises and plotholes but mostly there's Devane's gorgeous ape face and a goddess in disguise (Ryan) burning rubber. The crime investigation sucked.
31-Jan-2021
---
Wendy Williams: What A Mess! (2020)
A throaty and battle-weary queen sitting on her throne describing her scars of conflict. She strips another layer of skin and it's boldy humiliating. Oh shit. The hate you give rolls back. It was devastating watching a queen fall apart, reinvent herself and seek revenge in the course of an hour. She outcomplexed myself. It was riveting. If it was fake... even more riveting.
31-Jan-2021
---
Wendy Williams: The Movie (2021)
Ciera Payton was too hollowed and untrained to lend craft to Wendy's huge persona. The accent. She got her Snookies confused with her Lavernes. The tits were great. Why didn't Ms. Payton lip synch to Wendy's real voice? Why didn't Ms. Williams just do it? Why not go balls out crazy and cast a man? That's gold. We tune in because it's grade A gossip but we know it's "fuck you" art.
31-Jan-2021
---
Fate: The Winx Saga (2021-)
It cared more about the legacy of melodrama than it did about the dynasty of magic. Likable girls, top-notch bi-color twinks, the doctor from Nurse Jackie caused a ruckus and the gay guy from Downton Abbey played a rugged soldier with a tenderness for twinks. The premise was perfectly set but the crux was missing. Why does fire kill the Burned Ones? Did my RPG brain malfunction? The only way fire can beat fire is if someone drains it. More magic, please.
30-Jan-2021
---
Bonding (2019-)
Carter is still sucking them toes and making us laugh. His character explores his self worth and how it relates to his environment. He made the threesome amazingly loud and had me howling at his penguin skit. Tiffany is the chosen one. Being in her company is a win. She distinguishes herself further by disempowering the beings that lifted her. There were tender moments with boyfriends and exes and exes of boyfriends and friends. The cast was great. It teases you with sex then shoots you in the heart.
29-Jan-2021
They dominated, they failed and bonded over it. I'd like to see an exploration of the subservient but this point of view sufficed.
03-May-2019
---
Resident Alien (2021-)
We finally get to call an alien an alien. Maybe the stigma will correlate and they can share stories. Alan Tudyk creates an alien that is a threat and a sweetheart. He makes fucking an alien a priority. His reactions were tuned to every situation. He lives in a world where he can eat the ape man and savor it. He's savoring. Sara Tomko grooves right into character. She will change his path or stop him from encroaching ours. The story's job is to surprise us. Good luck.
28-Jan-2021
---
Sister, The (2020)
Man and his mate bury man wife sister. Mate later returns to inform husband that they need to move the body because of digging. Russell Tovy's choo choo train is fully equipped. He is frantic, deceiving, psychotic and the face of many successful emotions. The mate is annoying but the cast is bright. When the story reaches preposterous, the air bursts out of the balloon.
25-Jan-2021
---
A Teacher (2020-)
I keep wondering if the punishment would have been less traumatic had they not been caught.
21-Jan-2021
The consequences of an illicit affair between a female adult and a developing teen is that she equips him with a superpower. She gets punished. He becomes a sexual bandido because she taught him how pussy works. That is one hell of a superpower to lay on a kid and the episode exploits it as much as it clarifies it. I became confused and disoriented by the idea that if you enjoy it and it gives you street cred, it's not that bad.
10-Dec-2020
This happens when we're no longer allowed to slut-shame.
30-Nov-2020
S1E3. There is a warning at the end and the beginning of the show there is also also a contact for abused twinks to unload the free pussy they've been scoring for months. "Geez, it was fun for a while, but now she's acting like my mom. I don't care if she goes to go jail. Where do I sign?" The female teacher is the new priest. It's not her fault. Her husband is buying shit without her permission and his dick is no longer pink. She's helpless. Kate Mara adds the lemon to the all you can eat fish fry as Nick Robinson preserves a crack addled twink for dessert. Baby looks tired. It smells like a headline that caught your eye once and you only remembered it when it swung back around. All we can hope for is lots of sex and violence. This show makes you want to go out and break things.
28-Nov-2020
---
United We Fall (2020-)
Bland parental failure without boundaries. Do whatever doesn't disappoint most of the members and move on. It isn't that funny. There are no consequences or punishments. They fail and move on.
20-Jan-2021
---