Gay+
---
Welcome to Errattic! We encourage you to customize the type of information you see here by clicking the Preferences link on the top of this page.
Wave of criticism smashes Lin-Manuel Miranda as leftists declare 'Hamilton' to be 'problematic' 
"Are y'all ready to talk about how problematic Hamilton is? Lin Manuel Miranda created a piece of work that used hip hop (a genre created by black people) to tell the story of colonizers and slave owners," one Twitter user wrote.

"As much as I love the show, it and it's writer are deeply problematic," another wrote. "I've intentionally or unintentionally ignored these things for years, but I'm trying to fix this now so I can fully contextualize and understand Hamilton and it's effect as a whole."

"Reminder for all y'all Hamilton watching mofos: Hamilton was a racist slaveowner, and casting POC as white bigots isn't the reclamation you think it is," read a tweet that had nearly 60,000 likes. "It's a romanticized telling of a white man's plights, so none of y'all better be stanning the founding fathers AGAIN."

Ajamu Baracka, a self-described "international human rights activist," blasted Miranda.

"Lin-Manuel Miranda is a Puerto Rican Uncle Tom who instead of fighting for independence makes feel-good revisionism for white liberals. He is pathetic," Baracka said.
'Dukes of Hazzard' Car With Confederate Flag to Remain Displayed in Auto Museum
Author sues to stop removal of controversial Kentucky mural
Hamilton weekend release boosts Disney+ downloads by 74% despite calls to cancel it because it glosses over Founding Father's links to slavery
'All the criticisms are valid': Lin-Manuel Miranda responds to the move to cancel his show Hamilton because it glorifies slave owners and says 'I did my best'
---
Halle Berry Wants to Play a Transgender Character? (Updated with Video + Berry's Apology) 
Okay. I was not expecting Oscar-winner Halle Berry to publicly share that she's interested in playing a transgender character for a new project she was pitched.

I'm a huge fan of Halle Berry. I'm looking forward to watching her directorial debut Bruised (which will premiere during TIFF 2020). She will also begin filming the sci-fi Moonfall this Fall. Due to her hard work over the decades, Berry has become the type of established actress in Hollywood who can do what she wants (including creating projects). And I'm here for all of her future projects. However, what she said about wanting to play a transgender character in a movie is what made me go, "Wait a minute!"
---
Baltimore Protesters Tear Down Christopher Columbus Statue, Dump It In The Harbor 
Protesters in Baltimore pulled down a statue of Christopher Columbus and dumped it into the harbor Saturday.

Video posted on Twitter showed a group using ropes to pull the statue from its pedestal in the city's Little Italy neighborhood as others cheered. It was then rolled to the city's Inner Harbor and pushed into the water, The Baltimore Sun reported.
California police seeking white man and woman who defaced Black Lives Matter mural
The problem with the 'Hamilton' movie
Cleveland Indians manager says it's time to change the team name
'CancelHamilton' appears on Twitter just days after musical's Disney+ debut amid criticism of Founding Father for his 'complicit' role in slave trade
Frederick Douglass statue vandalized in Rochester park
Ohio City Offers to Accept Removed Statues, Including Columbus
---
The Disunited States: Heavily armed Black Panthers target Confederate monument used by KKK as American flags are burned near Trump Tower and in Washington as Fourth of July protests sweep the country 
More than a hundred heavily armed Black Panthers descended on the country's largest Confederate monument to demand its removal, while demonstrators burned American flags near Trump Tower as tens of thousands across the country attended Fourth of July protests.

On Saturday, as Donald Trump hosted hundreds at the White House for a July Fourth fireworks display, thousands of Americans ditched their traditional cookouts and celebrations for rallies and sit-ins, including a march in Washington DC in the searing 90-degree heat near the National Mall.

Flag burnings were also seen in Washington, as well as in New York City outside the Trump Tower, and on Trump's Hollywood Walk of Fame star.
Nightmare in New York: How Covid-19, BLM protests and a liberal mayor are turning the city into a no-go zone as murders skyrocket, shops are looted and 500,000 middle-class residents flee
Shootings soar 205 percent after NYPD disbands anti-crime unit
Shooting investigation, alleged wild chase top Staten Island crime stories of week
The Mug Shot, a Crime Story Staple, Is Dropped by Some Newsrooms and Police
NYPD arrests suspect in slashing of 2-year-old boy in stroller
Black Lives Matter protesters return to St. Louis mansion where lawyer couple drew guns on demonstrators because 'they feared for their lives' - but this time they just sit and watch from their balcony
Predominantly Black armed protesters march through Confederate memorial park in Georgia
---
Jeffree Star is staying quiet while Shane Dawson's career lies in tatters. Here's why celebrities like him seem uncancelable.
Shane Dawson's reputation is currently hanging in the balance. He's lost over a million subscribers in the last two weeks after old footage resurfaced of his past involving racism and jokes about the sexualization of animals and children. The final straw for many came when Tati Westbrook dropped her video and claimed Dawson and Jeffree Star were the ones who manipulated her into almost ruining James Charles' career last year.

However, while Dawson responded to Westbrook's video in real time on an Instagram livestream, Star is nowhere to be seen. While several of Dawson's friends have publicly supported him, Star is not among them. There have been a few theories about his whereabouts thanks to fan photos cropping up on Twitter, but his own social media presence has been silent.

Some celebrities, like Star, seem bulletproof to criticism. Morgan Freeman, for example, was accused of sexually harassing eight women and issued a statement denying the allegations in 2018, which everyone seems to have forgotten about.

Chris Brown also still has fans despite being convicted of assaulting Rihanna in 2009 and a long history of violence towards women. High profile stars like Justin Bieber are among his fanbase, which vehemently defends his right to still make music. YouTuber Gus Johnson said in a video he "continues to be shocked" at how Brown's career is not over when he listed all the legal issues and charges he's been involved in over the last 15 years.
---
The 'cancel' crowd should be gunning for 'Hamilton' 
The cancel mobs had better sharpen their pitchforks.

A new film treats our Founding Fathers as flawed but ultimately good, even great, men and celebrates America as a place where anyone, "even orphan immigrants," can make it. Oh, and actors play characters of races other than their own.

I'm referring, of course, to Broadway genius Lin-Manuel Miranda's megahit, "Hamilton," which premieres as a film on Disney+ on Friday.

Ever since its first performance in 2015, the show has been a sold-out success. Audiences loved it. President Barack and Michelle Obama saw it several times and raved about it. But could the original show expect to receive such universal acclaim if it were made today? Unlikely.
Copenhagen's Little Mermaid labelled
Marcellus Wiley delivers passionate argument against NBA painting 'Black Lives Matter' on courts
Shia LaBeouf's new movie 'The Tax Collector' called out: '#Brownfacing 2020 style'
---
Twitter engineers replacing racially loaded tech terms like 'master,' 'slave' 
For Regynald Augustin, a Black programmer at Twitter, the impetus for change arrived in an email last year with the phrase "automatic slave rekick."

The words were just part of an engineering discussion about restarting a secondary process, but they prompted Augustin to start trying to change Twitter's use of words with racist connections. Augustin was used to seeing the term "slave" in technical contexts. "But with 'rekick' -- I was madder than I ever thought I'd be in the workplace," he said.

First on his own and then joining forces with another engineer, Kevin Oliver, he helped spearhead an effort to replace terms like "master," "slave," "whitelist" and "blacklist" with words that didn't hearken back to oppressive parts of United States history and culture. He recounted his thoughts at the time: "This has to stop. This isn't cool. We have to change this now."
Delaware city removes whipping post once used to punish Black people from public plaza
Dr. Benjamin S. Carson Sr. Statues of George Washington and other heroes are being razed. We should be celebrating them.
'Mad Men' Adding Disclaimer to Episode Containing Depiction of Blackface
How can we have a conversation about race when we don't talk about it?
Silencing 'Song of the South': Why Disney's most racist film remains a cultural flash point
---
Boston Considering Removing Statue Of Lincoln Standing Over Freed Black Man 
Boston's mayor is considering the fate of a public statue depicting former President Abraham Lincoln standing before a freed Black man after a petition called for its removal.

The statue in the city's Park Square is a replica of the Emancipation Memorial in Washington and depicts Lincoln with one hand raised above a kneeling man with broken shackles on his wrists.

Get up to speed on the coronavirus outbreak and other news Boston is talking about. Add our daily newsletter to your morning routine. Sign up now.

The statue is meant to show Lincoln freeing the man from slavery, but a petition against the statue says it "instead represents us still beneath someone else."
Boston Considering Removing Statue Of Lincoln Standing Over Freed Black Man
Why Removing Blackface Episodes Is 'Just Trying to Band-Aid Over History'
---
Woman Yells 'You Live Off White People' in Racist Rant at BLM Protesters 
A woman in Pennsylvania shouted racist abuse at Black Lives Matter protesters on Sunday and told them, "You live off white people."

As the protesters in Watsontown chanted "No justice, no peace," the white woman shouted "trash" and "fuck you, we're going to give you no peace."

A protester can be heard off camera shouting "We love you" as the woman says "b****, f****** b****." She shouts at the protesters, "You live off of white people" and they again reply with "We love you," to which she responds: "you f****** communists" and "fuck off, keep your HIV over there."
Employee of a Miami restaurant quit after he says one of its owners jokingly referred to blackened chicken wings menu item as 'I Can't Breathe'
University of North Carolina Wilmington professor behind 'vile' racist and sexist tweets to retire
Univ. of Wisconsin students want Lincoln statue removed: Sure, he was 'anti-slavery,' but he wasn't 'pro-Black'
White man charged with pointing gun at Black homeowner
Former Everlane Employees Are Calling For A Boycott After Speaking Out About Workplace Racism
Restaurant Co-Owner Cites Husband's Mental Health After He Refuses Black Customer in 'I Can't Breathe' Shirt
YouTuber Liza Koshy apologizes after backlash for videos mocking Japanese accent
YouTube Has Suspended Monetization On Shane Dawson's Channels After He Apologized For
Morphe has removed Shane Dawson's makeup range from its online store after he was accused of sexualizing Willow Smith as a minor and wearing blackface
---
'Golden Girls' blackface episode removed from Hulu 
Not even "The Golden Girls" are immune to blackface backlash.

"Mixed Blessings," a 1988 episode of the beloved comedy series, has been yanked off the content-streaming platform Hulu for its depiction of two white characters sporting darkened faces, according to The Hollywood Reporter.

The episode features Michael (Scott Jacoby), the son of Bea Arthur's Dorothy character, planning to wed African-American fiancée Lorraine (Rosalind Cash), who's twice his age.

While Dorothy is anxious over the extreme age difference, Lorraine's family disapproves of her marrying a white man. The two families then scheme to sabotage the couple's engagement.
Cosmetic giants removing the word 'whitening' from products, realtor association stops using the word 'master bedroom'
A Blackface Moment From "The Office" Has Officially Been Edited Out Of The Series
---
Was Jesus Black Or White? How One Church Leader Just Changed The Debate
What race was Jesus of Nazareth, one of the most consequential figures in the history of the world? Nobody can say for certain, but based on recent comments by the head of the Church of England, it is time to revisit whether or not Jesus should be portrayed as a white man.

In an interview with the BBC Radio 4's Today programme, Archbishop of Canterbury Justin Welby addressed the question of how the western church portrays Jesus's race. When asked by the interviewer if the way Jesus is represented through imagery, and whether it is time to "reimagine" the physical presentation, the Archbishop was candid.

Many critics also claim that the Eurocentric representation of Jesus has been used to perpetuate white supremacy and reinforce racist stereotypes that deify whiteness while demonizing Black individuals. The white representation of Jesus is also deemed by many to be an offensive disregard of the possibility that Jesus himself had a Black complexion.
---
Dean Cain Smokes Hollywood's Self-Canceling Trend with Just Six Words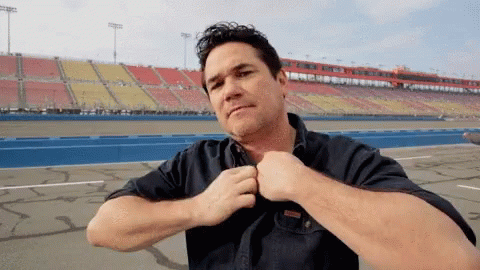 In recent weeks, Hollywood and the arts world in general seem to have lost their minds, starting with streaming service HBO Max pulling "Gone With The Wind" — and in just the past few days, as my colleague Jeff Charles wrote, country band The Dixie Chicks changing their name to "The Chicks," which I agree will surely "end racism forever."

Now, the trend – which I'm dubbing "pre-emptive self-canceling" – has apparently gone into overdrive, A whole slew of creative people are jumping off the cliff, removing themselves from their jobs for some alleged, race-related transgression, before someone does it for them.

It includes everything from authors who aren't allowed to create fictional characters… because they're of a different race…
Shane Dawson Apologized for "All of the Racism" in Past Videos
---
Petition Calls on Officials to Replace Columbus Statue With Chef Boyardee 
An online campaign is calling for Cleveland officials to replace a Christopher Columbus statue with one of "the iconic" Ettore Boiardi, also known as Chef Boyardee.

The petition stated that Columbus statue, located at the Tony Brush Park in Cleveland's Little Italy, celebrates a person who "initiated the genocide against Indigenous Americans."
Black Mississippi Mayor Tears Up as He Signs Order to Remove State Flag: 'Time for Waiting Is Over'
Democratic Party of Orange County Demand John Wayne Airport to be Renamed
Community Episode Removed From Streaming Over Chang's Dungeons & Dragons Blackface
---
BET founder Robert Johnson slams protesters for toppling Confederate statues
BET founder Robert Johnson slammed those who topple Confederate and other statues across the US as "borderline anarchists" — and argued the act means "absolutely means nothing" to black Americans.

Johnson, who recently called for the government to provide $14 trillion in reparations to the descendants of slavery, told FOX News Wednesday that the movement to take down statues, cancel TV shows and fire professors is meaningless to help the black community.

People tearing down statues "have the mistaken assumption that black people are sitting around cheering for them saying 'Oh, my God, look at these white people. They're doing something so important to us. They're taking down the statue of a Civil War general who fought for the South," Johnson said.

"You know, black people, in my opinion, black people laugh at white people who do this the same way we laugh at white people who say, 'we got to take off the TV shows,'" he said.
---
Cardi B Laughs Off Trolls Who Tried to 'Cancel' Her by Jumping in Her Pool: 'I Don't Give a Fuck'
After seeing that "Cardi B Is Over Party" was trending on Twitter on Thursday, the Grammy Award-winning rapper, 27, shut down speculation that she was the one behind an Instagram account, which she went on to allege was fake, that had posted negative things about a number of female artists, including Nicki Minaj, Ariana Grande, Megan Thee Stallion and Doja Cat.

"Let me make this really clear. I am not a 15-year-old girl that do fake Instagrams to talk about celebrities. I have a whole life," Cardi said in an Instagram video. "I don't got time to do shit like that."
---