Health/Food Posts Tagged as 'Protection'
---
Welcome to Errattic! We encourage you to customize the type of information you see here by clicking the Preferences link on the top of this page.
Give up your password or go to jail: Police push legal boundaries to get into cellphones
William Montanez is used to getting stopped by the police in Tampa, Florida, for small-time traffic and marijuana violations; it's happened more than a dozen times. When they pulled him over last June, he didn't try to hide his pot, telling officers, "Yeah, I smoke it, there's a joint in the center console, you gonna arrest me for that?"

They did arrest him, not only for the marijuana but also for two small bottles they believed contained THC oil — a felony — and for having a firearm while committing that felony (they found a handgun in the glove box).

Then things got testy.

As they confiscated his two iPhones, a text message popped up on the locked screen of one of them: "OMG, did they find it?"
---
Now that iTunes is going away, here's what will happen to your music and movies 
Apple announced on Monday that it would phase out iTunes on its upcoming operating system in favor of three new apps: Music, TV and Podcasts.

Though iTunes as we know it will be no more, you don't have to worry about losing those iTunes playlists you made back in the summer of 2006. The platform's features will still exist on macOS Catalina -- they'll just be spread out across the different apps, similar to how they are on iOS.
Here's what Apple says that will look like.

You'll still have access to all your media
7 iPhone privacy settings you should enable now
---
Too Many People Want to Travel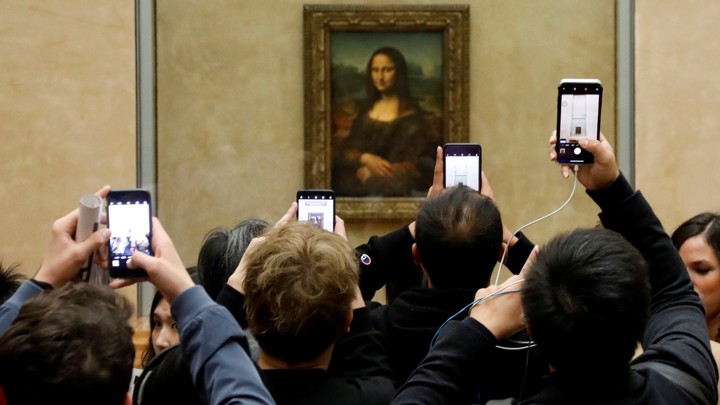 Late in May, the Louvre closed. The museum's workers walked out, arguing that overcrowding at the home of the Mona Lisa and the Venus de Milo had made the place dangerous and unmanageable. "The Louvre suffocates," the workers' union said in a statement written in French, citing the "total inadequacy" of the museum's facilities to manage the high volume of visitors.

Send a subscription to a dad, grad, or any reader you'd like—and get a second subscription absolutely free.

Half a world away, a conga line of mountaineers waited to approach the summit of Mount Everest, queued up on a knife's-edge ridge, looking as if they had chosen to hit the DMV at lunchtime. A photograph of the pileup went viral; nearly a dozen climbers died, with guides and survivors arguing that overcrowding at the world's highest peak was a primary cause, if not the only one.

Such incidents are not isolated. Crowds of Instagrammers caused a public-safety debacle during a California poppy super bloom. An "extreme environmental crisis" fomented a "summer of action" against visitors to the Spanish island of Mallorca. Barcelona and Venice and Reykjavik and Dubrovnik, inundated. Beaches in Thailand and Mexico and the Philippines, destroyed. Natural wonders from the Sierra Nevadas to the Andes, jeopardized. Religious sites from Cambodia to India to Rome, damaged.
---
Why You Shouldn't Use The Wi-Fi In Your Airbnb, According To A Hacker
Most Airbnb users book stays with no major issues. But staying in a stranger's house means you inevitably make yourself vulnerable to some risks, some of which have included scams, hidden cameras and discrimination. It can be hard to let your guard down while renting an Airbnb ? and you shouldn't, even if everything seems to check out.

That's because there could be another danger lurking in your rental that's harder to detect: the Wi-Fi.

Beware The Wi-Fi

You probably know to use extra caution when using public Wi-Fi networks such as those at your local coffee shop or the airport. Even when a password is required to access the network, you're at risk of a number of different kinds of attacks, according to Jason Glassberg, an "ethical hacker" and co-founder of Casaba Security.
---
Can businesses force workers to get vaccinated?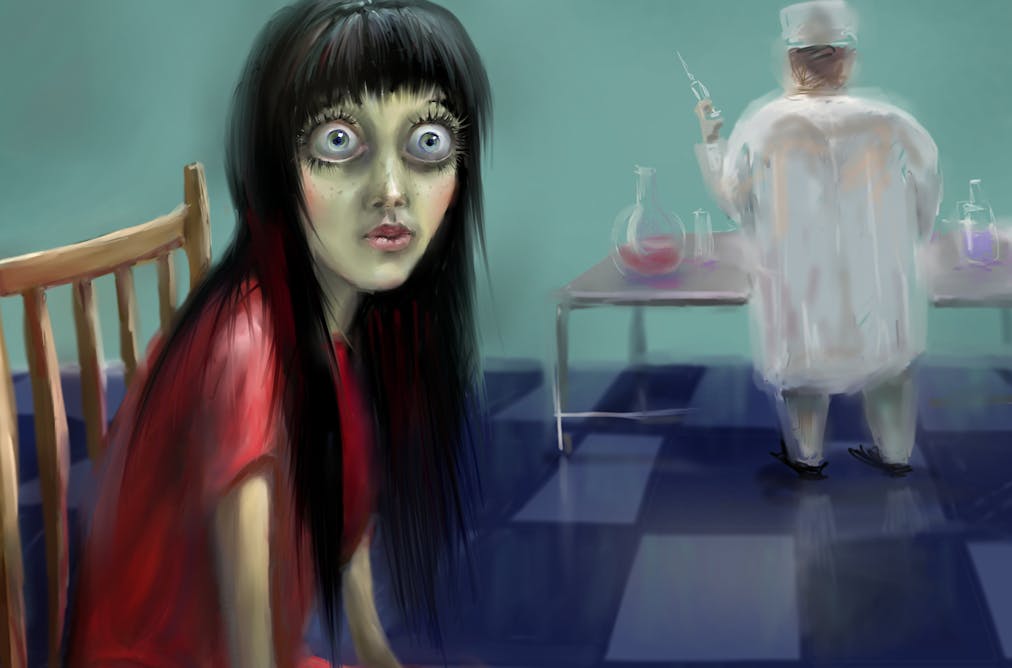 Business owners concerned about measles outbreaks should consult lawyers or human resources experts on how to tackle the issue.

Employers are generally prohibited from requiring employees to undergo any medical procedures, such as vaccinations, under the Americans with Disabilities Act.

The Centers for Disease Control and Prevention considers measles outbreaks so contagious they affect up to 90% of the people around them.
---
3 Pit Bulls Attack Woman On Street, Owner Surrenders Dogs For Euthanasia
An elderly woman was hospitalized after three pit bulls escaped from a mobile home and attacked her publicly in Brooksville, Florida, on Monday morning.

The Hernando County Fire Rescue and an animal enforcement officer arrived at the scene Monday morning after receiving a call that an elderly woman was attacked by dogs and had severe dog bites on both legs. The caller, a passerby who saved the woman and put her in a truck, said he had performed basic first aid and that he waited along Spring Lake Highway for emergency crews to arrive. The woman, whose identity and age was not revealed, was airlifted to a trauma center.

Officials said the dogs attacked the woman while she was taking a morning walk. One of the dogs also tried to attack the officers who were at the scene to get them. The officers used "non-lethal bean-bag rounds" to subdue the pit bulls. The dogs were then taken to Hernando County Animal Services.
---
Why your phone gets so damn hot and how to keep it from overheating
If you've ever left your iPhone or Android phone in a car on a hot summer day for an extended amount of time, you likely have experienced a phone that's overheated. There's typically a warning message -- similar to that shown on the iPhone below -- letting you know the phone has all but stopped working because the temperature inside is far too hot to function.

While a phone can overheat while you're using it, that's a relatively uncommon occurrence. It's more likely that internal temperatures will rise when you're spending a day at the beach after it's been in the sun for too long.

If you find yourself staring at a warning message that your phone is too hot, don't freak out! It only takes a few minutes to get it back down to a suitable temperature.
---
Trump administration announces rollback of health care regulations protecting LGBTQ people 
The Health and Human Services Department (HHS) announced Friday that it is proposing a rule that would change a regulation under the Affordable Care Act (ACA) that expanded anti-discrimination protections to transgender individuals.

The new regulation would change the 2016 rule that banned discrimination -- on the basis of sex and against trangender people -- by health care providers that receive federal funding.

In a release announcing the proposed change, HHS pointed to a Texas judge's December 2016 injunction that kept the Obama-era rule from being implemented. U.S. District Judge Reed O'Connor sided with the state of Texas and other plaintiffs who argued that the Obama rule would force health care providers and insurers to enable transgender people to be treated and get coverage for gender transitions and abortions, despite their religious beliefs or against their medical judgment.
---
Should you text with your boss?
Having your phone blow up with texts from your boss is enough to get your heart racing.

Text messages tend to carry a heavier sense of urgency than an email or instant message -- whether that's the intent or not.

While you might be comfortable texting in your personal life, not everyone is open to using it for workplace communications.

Managers and their employees should set expectations of how they prefer to communicate in and out of the office. Some workers might find texting easier than emails or phone calls, while others might find it too invasive.
People are sloppier and lazier when it comes to texting"

"Have a conversation to determine preferences and reach an agreement on when you are going to use what form of communication," said Marie McIntyre, a career coach and author of "Secrets to Winning at Office Politics."
---
California Senate advances bill to provide abortion pill access for public university students at no cost 
The California state Senate passed a piece of legislation on Monday that would require its public university systems — the University of California and California State University — to offer students access to abortion pills at no cost in the early weeks of pregnancy. The initiative would be made possible through privately-funded grants and insurance coverage.


The bill, Senate Bill 24, the College Student Right to Access Act, mandates that student health services clinics at all 34 public university campuses in California provide women access to "abortion by medication techniques" in early pregnancy, according to the bill's text. If passed, the legislation would give $200,000 to each student health center to pay for necessary training and equipment, and an additional $200,000 to set up a 24-hour hotline. The service would come at no cost to the woman seeking an abortion.

"We're going to expand access because that's what we do in California: we lead," said Sen. Connie Leyva, the bill's primary sponsor, in a telephone interview with CBS News on Tuesday. Senate analysis of the proposal notes that according to the National Institutes of Health, "ending a pregnancy with medications is an option for women who are less than ten weeks pregnant and would like to have an abortion at home with a less invasive procedure."
Lipslut Is Donating Its Proceeds To Organizations Supporting Reproductive Rights
'We're not going to have this': Nationwide protests of extreme abortion bans draw thousands
---
Counties Most At-Risk For Measles Outbreaks Span Across The Country, According To This Eye-Opening Map 
At least 10 measles outbreaks have erupted across the United States in 2019, prompting discussions regarding the importance of vaccinations. This pressing topic resurfaced again when, on Tuesday, May 9, researchers at The University of Texas at Austin and Johns Hopkins University highlighted the counties most at-risk for measles outbreaks via an eye-opening map. The data-driven graphic reiterates the documented relationship between low-vaccination areas and outbreaks, proving once again that vaccinations are key in preventing the spread of this infectious disease.

Researchers at The University of Texas at Austin and Johns Hopkins University recently teamed up to identify the top counties at-risk for measles outbreaks, using a risk-analysis model that examined international travel and vaccination rates. The results, published in the The Lancet Infectious Diseases, found that areas with high international travel and low-vaccination rates are hotspots for measles outbreaks.
Who's behind measles vaccines misinformation?...
---
Are Trampolines Safe? These Doctors' Answers Might Make You Rethink Your Backyard Fun
My siblings and I begged our parents for a trampoline every summer like clockwork. We were shot down just as routinely. You see, my mother has been an Emergency Room Nursing Director for many years, and the trampoline accidents she'd seen were multitudinous — we were never getting one. All of her advice against the backyard toy would prove justified when my sister absolutely destroyed her ankle on a neighbor's trampoline one summer. 25 years later, she still has problems with that ankle. When I asked some MDs if trampolines are safe, they did not hold back — much like my mother.

To be fair, the statistics are harrowing. A report released by the American Academy of Pediatrics noted that "Trampoline use poses significant risk of injury to children.Estimates from the National Electronic Injury Surveillance System (NEISS) show that trampoline injuries result in nearly 100,000 emergency department visits a year." And those are just the reported injuries where someone has taken the time to see their doctor. How many of us will go and spend many hours and thousands of dollars for a sprained ankle or wrist? It's quite possible the number is much higher. Most of the injuries were lower extremity injuries, like broken ankles and torn ligaments in the knees, but older jumpers also run a fairly high risk of joint dislocation.
---
These are the best — and worst — states in the U.S.
U.S. News & World Report released its third annual list of the best and worst states in America to live in, based on "thousands of data points to measure how well states are performing for their citizens," according to the rankings. And the winners and losers of 2019 may catch some by surprise.


Washington state takes the No. 1 spot, followed by New Hampshire and Minnesota taking home the bronze. The states achieved their high rankings by doing well in eight categories: Health care, education, a state's economy, infrastructure, the opportunity the state affords its residents, the fiscal stability of state government, crime and corrections and natural environment.

Some categories of measurement were given more "weight" in the rankings, based on a survey of what matters the most to citizens, according to the site. Health care and education were weighted the highest, followed by state economies, infrastructure and the opportunity states offer their citizens.
---
Measles Cases Soar To 839 Amid Worst Outbreak In 25 Years 
The number of confirmed measles cases across the U.S. has reached 839, and the country is experiencing its worst outbreak of the disease since 1994.

The Centers for Disease Control and Prevention reported Monday that the tally for the year had jumped by 75 within a single week as of May 10, and that the outbreak had affected 23 states.

The crisis is hitting New York the hardest; 66 of the new cases have been reported there, according to CNBC. Forty-one of those were reported in New York City, which in April announced mandatory vaccinations in Brooklyn and declared a public health emergency within parts of the borough.
Dog disease that can be passed to humans confirmed in Iowa
Heart failure in young people is on the rise, according to a startling new study
---
Amid Measles Outbreak, Texas Vaccine Exemptions Rise Again for 15th Straight Year 
The number of people in the state who chose to not immunize their children for non-medical reasons has jumped this past school year despite a record-breaking measles outbreak in the U.S., according to a Texas Department of Health Services report.

The number of parents who sought exemptions rose 14% in 2018-2019, continuing a 15-year upward trend that public health officials worry leaves communities susceptible to a resurgence of preventable diseases, the Houston Chronicle reported.
Europe measles outbreak infects 34,000: travel advisory
---