All Posts Tagged as '$'
Welcome to Errattic! We encourage you to customize the type of information you see here by clicking the Preferences link on the top of this page.
Ellen DeGeneres and Portia de Rossi's Montecito mansion burglary was an INSIDE JOB neighbors claim they were told by cops
Police have allegedly told residents in Ellen DeGeneres' Montecito neighborhood that the recent burglary at the TV host's property was an 'inside job'.

On July 4 Ellen and wife Portia de Rossi's $27 million mansion was burglarized, with authorities saying at the time that the couple's home was targeted due to their 'celebrity status'.

The association reassured the residents that the community did not need to worry about more robberies taking place.

The ultra exclusive enclave is home to a host of billionaires and celebrities including Oprah Winfrey, Ariana Grande and in recent weeks Prince Harry and Meghan Markle.
Ellen DeGeneres and Portia de Rossi's Montecito mansion
---
Two 13-year-old boys running a lemonade stand in Illinois are robbed at GUNPOINT by two older teenagers who steal their $30 profits
Two 13-year-old boys running a lemonade stand in suburban Illinois have been robbed at gunpoint by two other teenagers who made off with $30 in profits.

Surveillance video captured the moment Jude Peterson and his friend were robbed outside his home in Peoria, southwest of Chicago, last Friday afternoon.

The footage, which was captured from a neighbor's home, showed the two older boys wearing hooded sweatshirts as they approached from across the street.
---
Miami boy, 17, is arrested for 'using social media to pimp out 14-year-old girl for sex and arranging up to five "dates" a day at $250 an hour'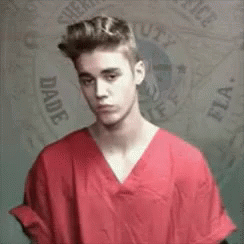 A 17-year-old was arrested on charges related to sex trafficking a 14-year-old runaway girl in Florida.

Javier Quintero, 17, of Miami, was arrested Wednesday - the day after the girl's relatives told police that they had seen pictures of her, allegedly being advertised for prostitution, on social media.

'This situation is every parent's worst nightmare,' Miami-Dade State Attorney Katherine Fernandez Rundle told CBS Miami. 'Children like this, our children, can be lost so easily. But I and our law enforcement partners are determined to keep that from happening.'

Investigators said that the girl was introduced to Quintero by a friend and that one week after meeting him, he took her to motels where they would have sex.

Quintero later allegedly told the girl that she could make $250 an hour if she performed sexual acts with other men.
Miami boy, 17, is arrested for 'using social media to pimp out 14-year-old girl for sex and arranging up to five "dates" a day at $250 an hour'
---
Popular TikTok star crashes & burns after videos attacking LGBTQ people, Muslims & Jews
Cash Baker is a popular teenage Tik Tok star, but he's flaming out in a dramatic manner after launching multiple attacks on LGBTQ people, Muslims, Jews, and Hindus.

Baker had over 16 million fans on the platform before posting the videos denigrating other religions and the queer community and now he's whining that he's lost "thousands and thousands" of followers over the bigoted remarks.

"I know it's going to make a lot of people hate me for preaching the gospel. But guys, I'm just trying to preach the truth and what the Bible says, guys," he added. "I only do all this because I love you guys."

Baker's "love" included telling LGBTQ people they would burn in hell because they are sinners.
Popular TikTok star crashes & burns after videos attacking LGBTQ people, Muslims & Jews
---
Straight, Middle-Aged Men are Being Charged More to Use Tinder Plus
Tinder is charging straight men over 50 almost five times more than some other users to sign up for its premium service, according to a recent investigation by an Australian consumer advocacy group.

The consumer group Choice enlisted 60 mystery shoppers to sign up for Tinder Plus—a "premium subscription plan" that gives users the ability to undo accidental swipes, change their location, and dish out an unlimited number of "likes"—and compared the rates they were offered.

"Nowhere on Tinder's website, privacy policy, or in its terms and conditions does the company say that it will charge you a different price based on your personal data," Choice's Erin Turner told the ABC. The company further alleges that Tinder's terms of use aren't transparent enough, since users aren't told that pricing models are dictated by the details of their personal data.
---
Celebrities' gratuitous apologies make Black Lives Matter all about them
The arson, looting and rioting have died down, but we're still a long way from cultural normalcy in the US of A. (That A is for antagonism). One strange new feature of the culture is the abject, I-hurl-myself-at-your-feet-and-spit-on-myself apology in which celebrities demand everyone sit up and pay attention while they tell us how sorry they are about some nonsense infraction they committed years ago.

The Black Lives Matter movement is hotter than any movie star right now, so even white movie stars crave a piece of it. They loudly shout about the racial virtue they possess that no one asked about in the first place. For instance, Ryan Reynolds. Why did he feel the need to apologize this week for having his wedding to Blake Lively on a "plantation"?

Barack Obama used to live in a house — a large, white one — that was originally built with slave labor. Did he apologize, or marvel at how things have changed for the better? This entire country is built on ground where bad stuff once happened.

Later in the week a black actress, Zoe Saldana, apologized for playing a black singer, Nina Simone, in a movie nobody saw four years ago.
Celebrities' gratuitous apologies make Black Lives Matter all about them
---
Full of beans! Chrissy Teigen cooks with Goya pigeon peas while making oxtail stew, despite 'boycotting' brand over CEO's praise of Trump
Chrissy Teigen is still using Goya products despite proclaiming she would be boycotting the brand after the company's CEO praised President Donald Trump, DailyMail.com can disclose.

Teigen, 34, also chimed in, telling her 13.1 million Twitter followers she wouldn't be buying the brand anymore, tweeting on July 10: 'F*********K. A shame. Don't care how good the beans taste though. Bye bye.'

But less than a month later, it seemed Teigen couldn't give up the tasty beans, as she panned to the ingredients on her counter while making oxtail stew on Thursday and right in the center was a big Goya can of green pigeon peas.
---
Change is afoot in corporate America. For the past two months, everyone from Chevron to Comcast and Hershey's to Harvard Business School has put out statements containing the phrase "We stand in solidarity with the Black community," or some very close variant. The sudden outpourings of corporate sentiment were widely dismissed as meaningless, hypocritical, opportunistic, or all three. But there's reason to believe that such vocal calls for change from corporations could actually be worse than meaningless—and in fact damage the chances that corporations will follow through on meaningful change in the months and years ahead.

Why? Less than a year ago, nearly 200 CEOs signed a solemn pledge, issued by the Business Roundtable, to stop caring primarily about their shareholders and to serve the needs of their workers, communities, and country too. The Wharton management professor Tyler Wry has been compiling data on the signatories' behavior since. "We were interested in whether these statements were worth the paper they were printed on, or just symbolic," he told me recently. "When COVID hit, it was a natural experiment and a chance to see if companies were living up to their word."

The results have startled him. As COVID-19 spread in March and April, did signers give less of their capital to shareholders (via dividends and stock buybacks)? No. On average, signers actually paid out 20 percent more of their capital than similar companies that did not sign the statement. Then, as the coronavirus swept the country, did they lay off fewer workers? On the contrary, in the first four weeks of the crisis, Wry found, signers were almost 20 percent more prone to announce layoffs or furloughs. Signers were less likely to donate to relief efforts, less likely to offer customer discounts, and less likely to shift production to pandemic-related goods. "Signing this statement had zero positive effect," said Wry. Why, though, would it produce a negative effect?
---
Mariah Carey's estranged sister Alison is suing their mother for 'forcing her to perform sex acts on strangers when she was 10 and being made to watch other children being abused during satanic worship meetings'
The estranged sister of Mariah Carey is suing their mother after claiming she was sexual assaulted as a child.

Alison Carey, 57, is accusing her mom, Patricia, of forcing her to perform sex acts on strangers when she was just 10-years-old.

The Sun reported that in the lawsuit filed with the New York Supreme Court, Alison alleges that as well as enduring her own abuse she also had to watch other youngsters being abused 'during middle-of-the-night satanic worship meetings that included ritual sacrifices'.
Mariah Carey's estranged sister Alison
---
Oprah labeled a 'fraud' for calling out 'white privilege' since she's so rich
Winfrey responded, "There are white people who are not as powerful as the system of white people — the caste system that's been put in place. But they still, no matter where they are on the rung or ladder of success, they still have their whiteness."

The veteran broadcaster also said white people have a "leg up."

Winfrey's current net worth stands at $2.6 billion, according to Forbes, and conservative pundits were quick to weaponize that fact on Twitter following her show.
---
TikTok's owner offers to forego stake - sources 
China's ByteDance agreed to divest the U.S. operations of TikTok completely in a bid to save a deal with the White House, after President Donald Trump said on Friday he would ban the popular short-video app, two people familiar with the matter said on Saturday.
TikTok's owner offers to forego stake - sources
Class-Action Lawsuit Claims TikTok Steals Kids' Data And Sends It To China
---
YouPorn Offers $100,000 to Build Gloryholes in Canada
While porn sites have been seeing some crazy spikes in usage, many socially-distanced adults have been looking for more tactile solutions. This has led to some places like New York and others to release guidelines on having sex while quarantined. They've suggested masturbation, or only connecting with people you're only quarantined with. Then last month New York went so far as to suggest incorporating masks or barriers into acts. And while we could read between the lines, the British Columbia Centre for Disease Control in Canada, told citizens, in no uncertain terms, to consider glory holes.

"Sex can be very important for mental, social, and physical well-being," they wrote in their guidelines. "Use barriers, like walls (eg, glory holes), that allow for sexual contact but prevent close face-to-face contact." Sounds more like a return to an old world order than new, no?
YouPorn Offers $100,000 to Build Gloryholes in Canada
---
Ellen DeGeneres Addresses Workplace Allegations and Changes Forthcoming in Staff Letter (Exclusive) 
With the culture at her eponymous talk show under fire, Ellen DeGeneres is speaking out.

In a letter to her crew, obtained by The Hollywood Reporter, DeGeneres addresses the alleged workplace misconduct, which was detailed in a Buzzfeed story published earlier this month. The widely circulated piece includes a host of former employees' anonymous accusations of racism, intimidation, unjust termination and an overall toxic work culture, perpetuated by the show's top producers. The report prompted an in-house investigation by Telepictures parent WarnerMedia, which is said to now be largely complete.

In her note, DeGeneres takes responsibility, insofar as the show bears her name, and insists that steps will be taken to "correct the issues" going forward. "As we've grown exponentially, I've not been able to stay on top of everything and relied on others to do their jobs as they knew I'd want them done. Clearly some didn't," she writes. "That will now change and I'm committed to ensuring this does not happen again."
EXCLUSIVE: Ellen DeGeneres is telling show executives she's had enough and is ready to call it quits as staffers slam her apology and claim she's the problem and has 'enabled the toxic culture at the show to go on for so long'
---
Riots, Not Protests: The Media Is Gaslighting You / Opinion
Bad-faith media members tell you civil unrest in American cities are really peaceful protests. And when they do actually acknowledge violence, some media frame it as a direct result of President Donald Trump.

You are being lied to. It's an audacious attempt to gaslight the American public, as some media continue their effort to help defeat President Trump.

The Pacific Northwest is under siege. Nightly, riots overtake Portland. In Seattle, there were three costly and dangerous riots over the course of just a week. People are getting injured, and both businesses and public buildings are being destroyed or vandalized. And the media is pretending it's not really happening.

I've covered the demonstrations and they're anything but peaceful. But you don't have to be in Seattle or Portland to understand what's going on. A casual Twitter search yields video after video after video after video of the violence.

So why are we being told the violence isn't happening? It's part of a strategic campaign to push back against Trump's re-election.
---
Maybe our lives don't matter because parents didn't hand out sustainable discipline to their children for them to achieve it.
20-Jul-2020
---