Health/Food Posts Tagged as 'Identity'
---
Welcome to Errattic! We encourage you to customize the type of information you see here by clicking the Preferences link on the top of this page.
Conservatives are flocking to a new 'free speech' social media app that has started banning liberal users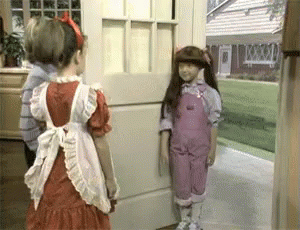 Last week, Sens. Rand Paul, R-Ky., and Ted Cruz, R-Texas, both announced on Twitter that they were moving to a new social media platform.

"I'm proud to join @parler_app -- a platform gets what free speech is all about -- and I'm excited to be a part of it," Cruz tweeted.

Many others followed suit. Parler, founded in August 2018, touts itself as an "unbiased" social media platform focused on "real user experiences and engagement." In recent weeks, it has become a destination for conservatives who have voiced their disapproval of how mainstream platforms such as Facebook and Twitter moderate content.

But as with every other platform on the internet, Parler's free speech stance goes only so far. The platform has been banning many people who joined and trolled conservatives.
---
Much of the research examining identity has focused on traits or dynamics that are considered universal for all human beings (e.g., self-esteem, introversion-extraversion, and levels of anxiety) regardless of race, culture, gender, sexual orientation, or class. At this level, researchers and clinicians treat human experiences as being similar, for example, the experiences of aging, coping with life stress, and interpersonal relationships. However, the extent to which any one of these traits and dynamics may be high or low, prominent, amplified, or muted differs as a result of sociodemographic categories such as culture, class, gender, ethnicity, or sexual orientation.
Identity, Self-Esteem and Self-Compassion
---
Why You Shouldn't Use The Wi-Fi In Your Airbnb, According To A Hacker
Most Airbnb users book stays with no major issues. But staying in a stranger's house means you inevitably make yourself vulnerable to some risks, some of which have included scams, hidden cameras and discrimination. It can be hard to let your guard down while renting an Airbnb ? and you shouldn't, even if everything seems to check out.

That's because there could be another danger lurking in your rental that's harder to detect: the Wi-Fi.

Beware The Wi-Fi

You probably know to use extra caution when using public Wi-Fi networks such as those at your local coffee shop or the airport. Even when a password is required to access the network, you're at risk of a number of different kinds of attacks, according to Jason Glassberg, an "ethical hacker" and co-founder of Casaba Security.
---