All Posts Tagged as 'Etiquette'
Welcome to Errattic! We encourage you to customize the type of information you see here by clicking the Preferences link on the top of this page.
There's a Divide in Even the Closest Interracial Friendships Including ours. 
It was one of those perfect California nights, not too cold or too hot. Ann's backyard was strung with lights and punctuated with the cheerful buzz of conversation as people milled around with glasses of rosé in hand. She had offered up her patio as the venue for a friend's birthday party. And—even better—Aminatou happened to be in town. She was in Los Angeles for a work trip and had been looking forward to attending the backyard soiree because she knew and liked the birthday girl and many of the other guests.

When she showed up, the party was already in full swing. Aminatou found that the snacks were delicious and the mood lovely. But what should have been a fun night celebrating and catching up with friends turned sour when Aminatou noticed that she was the only Black person milling around Ann's back patio.
I Broke Up with My Best Friend Because We Couldn't Agree on Black Lives Matter
South Asian anti-black racism: 'We don't marry black people'
Romance scam: US woman freed after year as hostage in Nigeria
Alaska Airlines flight makes an emergency landing in Seattle after passenger threatens to 'kill everybody on this plane unless you accept Jesus was a black man'
Chance The Rapper Backs Kanye West Over Joe Biden And Twitter Users Aren't Happy
After Ford employees demanded the company stop making police vehicles, the CEO clapped back with logic, common sense
Jewish groups call out TV host Nick Cannon for defending Louis Farrakhan and spreading anti-Semitic conspiracies
---
Burger King workers stage strike after trans co-worker dies while working with COVID-19 symptoms 
Staffers at the Santa Monica fast food restaurant retaliated after Angela Martinez Gómez died after being reportedly made to work a week even while displaying symptoms. Picketers, as well as the complaint, claimed that the company did not provide staff with protective gear.

One manager at the branch at 1919 Pico Boulevard allegedly blamed the death of Gómez, 42, of Oaxaca, Mexico, on hormone injections, KTLA5 reported.

Managers made Gómez carry on working for a week even while she spluttered, took frequent bathroom breaks and was visibly ill, the complaint said, before leaving her June 26 shift early.
Workers demanding union rights plan to walk off the job in nationwide Strike for Black Lives
Coronavirus brings tension and prejudice to Italy's beaches
Employees become enforcers of mask requirements as tensions grow
---
Angry letter denounces DC resident for posting both Pride & BLM signs 
An unnamed D.C. resident who posted both Pride and Black Lives Matter signs was shocked to get a nasty letter in the mail from "black heterosexuals." The unsigned letter asserted that the two civil rights causes were not equal because "gays are the most racist group of people in America."

After a photo of the letter was posted on one of the city's most popular blogs, PoPville, the best part of the city reacted strongly to some of the worst.

"Gays are the most racist group in America," the letter continues, "the first to move in and gentrify a Black neighborhhod [sic] and discriminate against Black local community leaders in that neighborhood and put out racist properganda [sic] on your local racist blogs."
Costco Bans Employees From Wearing Masks That Say Black Lives Matter, Because It Is 'Political'
Daughter of Texas cop killed in ambush slammed for tweeting #bluelivesmatter
---
Disney+ apparently has no problem with Wolverine's naked butt
Back in April, Disney+ users noticed a weird edit to the platform's version of the movie Splash, with Daryl Hannah's hair evidently being digitally extended in order to cover up her butt—a scene that people of a certain age probably remember pretty well and would immediately notice any alterations to, like how nerds can easily pinpoint every dewback lizard that wasn't in the original version of Star Wars. It was a weird/dumb controversy, and nobody would've ever thought to mention it ever again (because who the hell is thinking about Splash in the summer of 2020?) if not for the fact that Disney has now exposed itself as a company full of shameful and disgusting hypocrites. (Actually, this new development is also weird/dumb, it's just fun to make it seem dramatic.)
---
---
Black and brown people make up two-thirds of US coronavirus deaths below age 65, a new study found
US coronavirus deaths take a long-expected turn for the worse
First child dies due to coronavirus in South Carolina, DHEC says
Florida 'Karen' calls black woman a 'good little slave' for putting on a mask - and claims it's fine for her to say that because she's Mexican
Passenger punches, spits at Lyft driver after he asks her to wear a face mask
---
Widow condemns "barbaric" death of driver beaten over masks 
The wife of a French bus driver who was beaten to death after he asked four passengers to wear face masks aboard his vehicle called Saturday for "exemplary punishment" for his killers.

The assault on Philippe Monguillot has scandalized France. President Emmanuel Macron on Saturday dispatched the interior minister to meet the driver's widow after his death was announced Friday. He had been hospitalized in critical condition after the July 5 attack.

Veronique Monguillot said she told the minister, Gerald Darmanin, that she and their three daughters were "destroyed" by the attack on her husband at a bus stop in Bayonne, southwest France.

"We must bang a fist on the table, so this never happens again," she said. "It's barbaric, not normal. We must stop this massacre."
Coronavirus and racism could worsen black suicide rate, experts warn
Coronavirus update: Democratic Louisiana governor issues mask mandate as state's death toll rises
California to release 8,000 inmates in attempt to combat COVID-19 spike in prisons
As Texas morgues fill up, refrigerator trucks are on the way in several counties
Customer leaves $1,000 tip on $43 tab at N.J. restaurant; thanks staff 'for working through this tough time'
Florida sets grim coronavirus record with nearly 500 deaths in one week
Coronavirus: Orange County reports 1,251 new cases and 9 new deaths
Disney World Reopening Gets Mixed First Reactions As Fans Give Park's Welcome Back Videos Horror Treatment
Patient dies after catching coronavirus at 'COVID party' in Texas
---
Five Guys employees were fired for refusing to serve police officers in Alabama, as tension mounts between service workers and law enforcement 
"Five Guys and the Daphne, AL franchise want to thank the Daphne Police Department for their support in working together toward a resolution," the post reads. "As we uphold our commitment to fair, respectful, and equal treatment for all customers, please know that the actions and sentiments of a few employees in Daphne, AL do not represent Five Guys or the local franchisee."

The Five Guys incident is the latest in a series of confrontations between restaurant workers and police officers in recent weeks amid nationwide protests against racism and police brutality in response to the killing of George Floyd and Breonna Taylor.

That same month, three police officers in Manhattan claimed they were deliberately poisoned by Shake Shack employees after they fell ill from ingesting a mysterious substance in their milkshakes.
In Parkland, one side of the street chanted 'Black Lives Matter.' The other, 'U.S.A.'
Fired North Carolina Cop Claims Racial Comments Are Protected Under First Amendment
Blue and Black Lives Matter protesters clash at Brooklyn rally
MYSTIC INN RACIAL ATTACK SUSPECTS FACE ADDED HATE CRIME CHARGE ... Cops On The Hunt
Police arrest the convicted felon who allegedly sucker-punched a 12-year-old boy. The assault was caught on video.
An 86-year-old was sinking in debt and suffering hallucinations. Then he robbed a bank.
Utah protests erupt after 2 police officers cleared in suspect's shooting death
Chicago man recently granted visitation accused of fatally beating his 23-month-old after he broke a fan: prosecutors
Man required facial surgery after brutal beatdown in Bronx cellphone robbery: police
---
The rich brats of social media are finally getting their comeuppance
Remember the 20th century? Phones had dials; the closest thing anyone had to Internet erotica was waiting up until midnight for the Soloflex infomercial, and — most outdated of all — people who had money tried to be discreet about it.

None of those things would make sense to a child born after the year 2000. Today, every teenager is their own media brand, with all the technology they need to broadcast their lives on their smartphone, usually via the social media platform TikTok.

The cultural pressures of wealth and celebrity are explored in my new book, "Gatecrasher," but the past weeks have also brought fresh evidence that public opinion may finally be turning against young "influencers."

The trend for boasting about money began with hashtags like #daddysmoney and #richboycheck, in which teens of means competed to flaunt their material possessions.

"The hot new thing on TikTok is bragging about money," Lucas Cruikshank, a 26-year-old influencer whose YouTube channel has over 3 million subscribers, explained in a video posted on his channel in December. "Which I love — if somebody's entire social media personality is, 'I'm rich, I have so much money,' I'll follow them. Because it's just entertaining, and I like seeing the life they live."
---
Safety first. We fight for nothing if no one gets to enjoy it.
11-Jul-2020
---
Commentary: 'Karen' is an easy target. The truth about white nationalism is much worse 
Karen is a woman of many faces.

She's the furious shopper who pitches a tantrum — and her grocery basket — at Trader Joe's employees when they ask her to comply with state regulations and wear a mask. She's the dog walker who erupts when a Black man requests she leash her pet, weaponizing her 911 call to make a false claim: "An African American man is threatening my life!" She's the defiant grandmother who aggressively sits on another motorist's car to stop them from getting a parking spot she wants.

The embodiment of white female privilege, she may be the most obsessively watched meme of this particularly fraught moment in our nation's history.
'Not your sexual object': Corsicans harness the #IWas movement to challenge a culture of silence
'Dentist Karen' Threatens to Sue Dental Office for Being Asked to Wear Face Mask, Take Temperature
---
Are there no sensible people in this race debate, says VIRGINIA BLACKBURN
But no matter.

We now live in a world where estate agents can no longer refer to the master bedroom (slavery), no one talks about manholes (sexist), blacklists, blackmail and even, for the love of heaven, peanut galleries.

This last was a new one on me, but apparently it refers to the cheapest seats in the theatre, home to what we must absolutely no longer call the "great unwashed".

Rather, the "ablutionary challenged."

But it's the white/black issue that is clearly causing the real furore.

And why stop there?

In the ballet Swan Lake, there is a White Swan, who is the embodiment of purity and goodness, and a Black Swan, who is evil incarnate. Clearly, gotta go.
Kate Hudson thinks Hollywood's too sensitive
---
"White Girl Moans Black Lives Matter" 
Outwardly, Pornhub has joined large companies such as Amazon, Twitter, and Nike in the corporate rush to put out public statements that condemn racism. @Pornhub, the site's popular Twitter account run by Aria Nathaniel, wrote that "Pornhub stands in solidarity against social injustice," and encouraged people to give to organizations such as the Bail Project and the NAACP. The site also promised to donate $100,000.

Around the same time, Pornhub saw the rise of a new subgenre: Black Lives Matter porn. One such video is called "White Girl Moans Black Lives Matter While Getting Fucked #BLM." Another is "Black Anal Matters." There is also a subcategory called BLM Protest that mainly shows Black men penetrating white women during a supposed Black Lives Matter protest. Some of these women have "BLM" written on their backs, while others are in jail cells being penetrated by Black porn performers dressed as police officers. In a classic marriage of racist themes, one video purports to show a "black lives matter thug choking out a white cop daughter."
'Being iced out': Trina McGee opens up about racism she experienced on 'Boy Meets World'
Lucy Liu Opened Up About Being a "Black Sheep" in Hollywood
90 Day Fiance: Why Avery Warner Is Against Black Lives Matter
Live Nation Sued for Race and Gender Discrimination by Furloughed Exec
Man charged with robbing, sexually assaulting woman on Near North Side
Teenager charged in July 4 death of 11-year-old in Washington, DC
Another Black Lives Matter Mural Defaced in Less Than a Week, This Time in Illinois
Drivers target Black Lives Matter protesters in 'horrifying' spate of attacks
'People can't ignore it anymore': Across the country, minorities hit hardest by pandemic
---
Teenager draws praise after calling out parents over 'disrespectful' household rules: 'Can anyone relate?'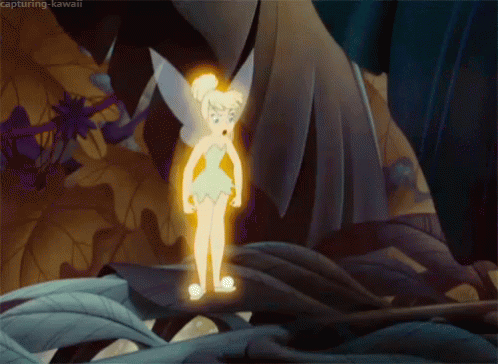 A teenager is earning plenty of praise after creating clips criticizing the seemingly contradictory ways some parents enforce household rules.

The clips, shared on TikTok by a user named Myah Elliott, are part of a series she calls "Things Parents Need To Understand." In her videos, the 19-year-old shares her experience navigating common clashes kids have with their parents — ranging from bedroom privacy and curfews to eating your vegetables.

One particularly popular video, which has earned more than 650,000 views, features Elliott complaining about her parents' apparently hypocritical stance on household chores.
---
Man kicked out of sick parents' house after partying on Fire Island amid COVID-19 
Giancarlo Albanese, the unapologetic man who flocked to Fire Island Pines last weekend — and posted a photo of a large, maskless all-male rave he attended with the caption "Fuck your mask … Fuck your vaccine" — has reportedly been booted from his parents' house over his failure to keep it socially distant.

Queerty reports that a man who claims to be Albanese's brother responded to that Instagram upload, which itself drew a number of inflammatory comments from Instagram users, telling him to scram.

"Find a new home because you're not welcome at the one you currently live at," he wrote. "Complete disrespect for [Mom] and Dad's lives, both who are very weak. Mom has Chemo on Friday and you're out doing this shit? Go live off on your own and not under your [parents'] roof and you can do whatever you want."

In a nearly 14-minute video rant posted Wednesday to his Instagram profile, Albanese — an admitted conspiracy theorist — wouldn't apologize for his actions. The clip makes no mention of his eviction, but he says he has "nothing to be sorry about," and the same goes for the "hundreds of thousands, if not millions" of people who went out to celebrate July 4 last week.

"The world has been consumed by mass hysteria and paranoia on an unprecedented scale right now," he says, adding that he refuses to fall for it. "We're not going to fall for the lab-made virus, we're not going to fall for the mass-media marketing campaign that's been going on because it's all bullshit, every single ounce of it."
Duo arrested after refusing to wear masks, coughing on Walmart employees
Man confesses secrets to wife in coronavirus-triggered manic episode
Nashville's Youngest Coronavirus Victim Was Uninsured, Delayed Care for Days
Virginia Man Assaults Coffee Shop Owner After She Asks Him to Wear Mask
Airline passengers are finding 'creative ways' to remove masks, American pilot says
New York City rents slide as vacancies hit a record
Hollywood production craters as coronavirus halts most filming
---