TV Posts Tagged as 'Psychological'
---
Rating key:
Welcome to Errattic! We encourage you to customize the type of information you see here by clicking the Preferences link on the top of this page.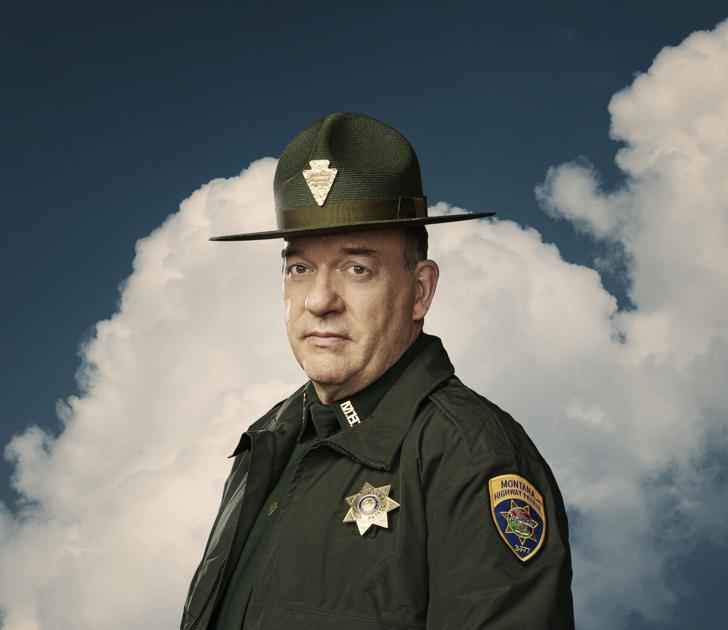 It's a pity there is only one John Carroll Lynch and wife and trans.
26-Feb-2021
It looks like John Carroll Lynch is the only one carrying the series forward. Save the girls, give them love dilemmas and have them start a detective agency. Nix Barbie's Angels (wife and slutty BFF,) tone down the mother/son Bates competition and bring on some hot men. Keep hot grandpa and bitchy mother. They have promise. The wife revenge is intriguing. Kill the rest.
13-Dec-2020
Daddy squish competition, ignorant white girls without parents, "mothers are to blame for everything" quotes and smart dialogue. I wasn't shocked at the outcome, I was shocked at the choice. Twin Peaks dream with a nature show I haven't seen before. I'm hooked.
21-Nov-2020
---
Behind Her Eyes (2021-)
The mini spells out the psychology of feminists and LGBTQs.
23-Feb-2021
Sexually electric and tediously mysterious with slam bam finalization. A gay man has equal right to employ trickery to nab the giant cis man of a woman's dream.
23-Feb-2021
---
Great, The (2020-)
This is the gangster version of Bridgerton. Emperor Peter, not The Great (that was his father) marries an empty pocket princess (Catherine,) devirginizes her without proper fantasy protocol and improper rapey penetration and provokes a sexual political war. The emperor was a child playing with a power befitting its time and privy to men and offensive to everyone. Catherine wanted all of that. Nicholas Hoult's cunt is a fascinating watch. You don't want to fuck him but you kinda do until he does something disgusting again and then it's off which makes him curl into a ball and makes you want to hug him. Good job, dude. Elle Fanning owned her virginity as much as she flaunted it. Slutdom was the key to achieving a turn in power. The comedy is harsh, the actors are yum and the politics are like ours.
13-Feb-2021
---
Framing Britney Spears (2021)
Britney is the golden bird whose wings were snapped so she wouldn't fly the coop and stop laying golden eggs. She flew the coop because people were perceiving who she was whilst nodding and ignoring everything she said. Without its subject, the doc is elementary. Britney's loss of freedom is hurtful. The doc didn't have the budget to solve the issue but it scattered clues for us to count. A conservatorship was assigned because she was willing to gift her fortune to someone else? That's scary. We don't want Britney in the streets. Daddy is monstrous. Where's mom?
10-Feb-2021
---
Wendy Williams: What A Mess! (2020)
A throaty and battle-weary queen sitting on her throne describing her scars of conflict. She strips another layer of skin and it's boldy humiliating. Oh shit. The hate you give rolls back. It was devastating watching a queen fall apart, reinvent herself and seek revenge in the course of an hour. She outcomplexed myself. It was riveting. If it was fake... even more riveting.
31-Jan-2021
---
Natalie and Mike's ferocious mother. Natalie turned into WandaVision for one night and it was glorious. Does her country allow her to be this independent and vocal? She was on a mission to get what she deserves. Mama came onboard to judge. Both women were hardheaded. Mama Ferocious smeared Rachel with butter and slapped her son with a tail and an elephant moniker. They were Avengers united in the quest to do what's best for Mike. Unload him/inherit him. Brava! Rachel won the day and our hearts. Has she? Madame Meow and her son. Meow forgot to check the other ten phones he's hiding at his girlfriend's house. He's setting her up and she is letting him. Why? It's dangerous to conceive that her actions are ok because she likes it. Andrew and Amira. Nasty, dude. Maybe what The Boy needs on the farm is a man.
26-Jan-2021
---
Sister, The (2020)
Man and his mate bury man wife sister. Mate later returns to inform husband that they need to move the body because of digging. Russell Tovy's choo choo train is fully equipped. He is frantic, deceiving, psychotic and the face of many successful emotions. The mate is annoying but the cast is bright. When the story reaches preposterous, the air bursts out of the balloon.
25-Jan-2021
---
A Teacher (2020-)
I keep wondering if the punishment would have been less traumatic had they not been caught.
21-Jan-2021
The consequences of an illicit affair between a female adult and a developing teen is that she equips him with a superpower. She gets punished. He becomes a sexual bandido because she taught him how pussy works. That is one hell of a superpower to lay on a kid and the episode exploits it as much as it clarifies it. I became confused and disoriented by the idea that if you enjoy it and it gives you street cred, it's not that bad.
10-Dec-2020
This happens when we're no longer allowed to slut-shame.
30-Nov-2020
S1E3. There is a warning at the end and the beginning of the show there is also also a contact for abused twinks to unload the free pussy they've been scoring for months. "Geez, it was fun for a while, but now she's acting like my mom. I don't care if she goes to go jail. Where do I sign?" The female teacher is the new priest. It's not her fault. Her husband is buying shit without her permission and his dick is no longer pink. She's helpless. Kate Mara adds the lemon to the all you can eat fish fry as Nick Robinson preserves a crack addled twink for dessert. Baby looks tired. It smells like a headline that caught your eye once and you only remembered it when it swung back around. All we can hope for is lots of sex and violence. This show makes you want to go out and break things.
28-Nov-2020
---
If this season doesn't wrap soon, I'm going to end up with a Russian accent.
19-Jan-2021
Mike and Natalie. Ukrainian is being Green Acred. Yara and Jovi. Her claws are nails hammered into a man's jacket but not the man. He's not in it because he's weaving his own shit. Stephanie and Ryan. Madam Meow caught a bird in her nest. She can't play with him like she does cats. They don't sit still. It's cuddles and swipes. He pecks her hard though. When her condition of madness worsens, we are embarrassed for her. Andrew and Amira. Andrew thinks he bought himself a bargain basement Mulan housemaid and caretaker. "Bro, she even kills men for me." Rebecca and Zied. Zied swagged like he was in one of those videos he watched on Beta in his own country five years ago. Rebecca's daughter and boyfriend contributed great face in internally exposing mother's mental ill-being. Call a doctor.
Daughter of Rebecca. If you don't want anyone confusing the asshole for your brother, die the hair.
12-Jan-2021
Dude, I swear I saw "The Boy" move. Poor Julia is definitely going to be "family dinner." The parents want "Boy" and "girl" in "separate rooms." She's alone in "Hobbit World: Creepy Campers." Good luck child. I hope you have friends. Mike and Natalie. America has made Natalie's curls limp and soft. I don't think she's noticed. When she does Hank is going to have to rustle up some carrots for her by the barrel full. Hank, whatever you do, send her back, don't leave her here with us. Jovi and Yara. Clever wench bespoke relationship and dollar bill expectations, he refuted, melted, gave in for the action, apologized and upgraded the relationship. A doll she shall become. Stephanie and Ryan. Stephanie, when he isn't answering your calls and texts, he's fucking. If it's been weeks, he's fucking, shacked up, enjoying life and turning the watches you sent him into gold. What does she think he needs them for? They are a poor country struggling to eat. Time doesn't matter. On the bright side, she probably fed plenty of villages. Maybe Stephanie needs the pain to feel alive again but if she values money she shouldn't. Keep playing with your cat. Rebecca and Zied. The only ones I give the benefit of the doubt to. Maybe you need to go far out to meet far out because you're far out.
28-Dec-2020
When you don't warn loser children about the reality of their limitations they turn to other planets to find worth. I'd rather fuck a pasty American than die on a crumbling planet. Brandon and Julia. The town was almost figuring out Brandon's sexual preference until the parents intercepted and set him up with a Russian bride. Brandon is the man who posed for "The Boy" doll, whose parents corroborate the backstory and whose actions cause a chill. Mike and Natalie. Drunker Blake Shelton engaged to Gwen Moscowitz. She might make his 2 feel like a 10 but his brain is mush. I don't get it. The intensity of her curls scare me. Rebecca and Zied. She's one of those people the parents couldn't convey the truth to and he's one of the assholes who noticed. Jovi and Yara. A doll and a pop-up.
08-Dec-2020
---
Bridgerton (2020-)
S1E8. A woman wraps up the marriage contract when she can birth a good shank to serve the round table. Men like ideals in women's heads so that our explanations make sense to them. It was brotime, sweetie! They took the cultures out of the equation. We judge them individually. Every actor willed good force. It was fun, it was camp, it was time and we're in it. The ending was delicious and I'm trading the duke in for the boxer. The duke has an "I'm so pretty" snarl. The other looks like my camper. Good job.
28-Dec-2020
S1E7. Mid-thru is an explanation of how black culture became elite. I bought it. The series needs more scandal and debauchery though. I'm replacing yes, daddy with yes, duke.
27-Dec-2020
S1E2. Not necessarily the show I want to binge on after mother telling me my black is white but it's Shonda so I'll give it a go. The shock of seeing black empowered gentleman and ladies of the pre-Victorian era makes my brain explode with fact check assumptions. I don't because I want to accept it on its own merit. Most of the cast whistles, foams and pours whilst the rest couldn't get out of their modern heads. The business at hand is to score the most pristine and delicate virgin hopefully with fine manners (a "yes girl") to fulfill a man's dream of future family and success. A woman's power is to profit from the business, band and thwart any mismatch that might bring a daughter harm and make sons proud. Shonda adds her sight of man appreciation, Shondaspeare fast talk and on your knees intrigue. I remember Nicola Coughlan because I wanted to eat her like she ate that cake. She's delicious. The picture for myself didn't get any clearer because I'm watching black people pretending to live whites lives. It makes the future modern brain wonder what the hate was all about.
26-Dec-2020
---
Undoing, The (2020-)
The killer is not who I thought. It was a slow tread to the courtroom but that gave us time to loom over some well illuminated characters. Noah Jupe was playing with and absorbing the masters. Hugh makes you want to be Elena. Noma Dumezweni was a commandment and the voice of Darth Vader's mother. Donald Sutherland found an organic hard-on. Lilly Rabe applies her frenetic edge to a woman in charge. Mathilda DeAngelis is a rocket. Ismael Cruz Cordova is a missile. Edan Alexander is sweet. Rosemary Harris is a Meryl inspired craftsman. Nic's icicles are made of diamonds. The story is as much about marriage and family as it is about crime. Marriage is the victim. The direction needed a style makeover but the words came to life.
01-Dec-2020
The series is too distant to profile which makes it hard to cling to. Nicole eerily returns to "Far and Away" and "Dead Calm" personas and it's intriguingly off-putting. Hugh Grant is still the guy whose cummerbund you want to fix and the mystery contains possibilities. I think I know who did it.
29-Oct-2020
---
90 Day Fiance: The Other Way (2019-) 
After sucking all of Jenny's earnings, Sumit's license plate will read "Lying Fucking Indian 2020." The sinful American daughters are no match for the guru of lies. At least they don't have to listen to mother pine for curry penis while he celebrates. The Gallos are getting married. Armando's thoughts shot right through the screen. "The money is mine, mine, mine. All of it. Fuck all thee cheeldren." The baby and Ariela took hot baby to a religious festival. Ariela worried for her child. The baby almost got wet! Her baby is the most sensitive being on the planet. Why are religious people so barbaric? She overreacted, apologized, declared her love for Ethiopion bendy straws and Sumit was not the only foreigner memorizing corny wench snagging romcoms. The mushrooms (Deavon & Jihoon) collapsed under their own gasses. Her dizzy aroma did not mesh with his stationary high. Pretty muslim boy is a terrorist bomb threat with no inheritance package. Brittany said, "fuck that, I'm going back to America. Be safe. Kisses." Smart girl.
30-Nov-2020
Sumit & Jenny. Sumit has earned the best supporting acting Oscar for 2021. He pleaded with the brownstones (parents) like he actually wanted to be married to a 500 year old fossil because he can't do any better or find a stabilized job. If Jenny does not wake up to the scam she will need mental health intervention. Tim left Melyza because dressing and holding a tiny doll in another country is very expensive. To elicit the tight doll like qualities of a foreigner he's going to have to stalk High School cheerleaders once he lands in America. The pain. Brittany and Yazan. Better hotter hairier brother held a conference with Brittany where he spilled Yazan's humiliations and castigations and demonstrated fuckable muslim sensitivity. Brittany is the smart American sister who decides with her brain and not with her partner's dick. Ariela and Baby. Ariela is full pod. There is no hope left for her and her mother knew it. The witches have clouded her mental health so she can withstand the torture of her child. They all lead miserable lives but not going to hell is a priority in a world with no God. It excuses all the evil they do. Stupid traditions belong in the fire. I smell a GLAAD Award for next week's episode. The Gallos get married with absolutely no rights to bind it!
22-Nov-2020
Geez. I almost forgot the gay darlings. First off, fuck them for using a clueless child (daughter) as a tool to make an audience sympathize with their political agenda. Armando did a great job passing the hate. The child was programmed to hate anything that would disagree with whatever daddy and granny croak say. The world pushes back daddies and the girl has no strength. When she acquires an opinion, it will bite them in the ass. Secondly, even if you get married, society doesn't accept, authorities wont honor it and the other laws will cancel it. Nope, wedding contract void. Next! Why bother. Did American croak do any homework? I understand Armando will fuck a cactus to smell a better life but it doesn't last long enough to matter. Eventually he'll have to become the man his wife was always telling him to become and what the daughter needs. Armando will walk away from the farce none the better and carry-on but his daughter might suffer.
16-Nov-2020
The patience testing episode. Ariela and Biniyam. American parents need to get a backbone. If foreign country parents can enslave and threaten to kill their children for their life choices the American parent can dish a whipping and withhold financial support to a dead end relationship. In Biniyam's world man exists to be satisfied (whoring, lying, and free money from easy options.) If Ariela expects respect she texted the wrong area code. I felt Ariela's parents' rage at the witch sisters, accusing their daughter of being tacky and rude whilst being tacky and rude themselves. If women don't have a say in their country, shut the fuck up. Ariela seems like she is breaking from the atmosphere. Good mental heath is a priority. Jenny and The Best Liar In India. Dude is gunning for an award for most convincing reality star. He doesn't want to marry Jenny but he likes her financial support. Bullocks. Jenny needs some help here. Her daughter-in-law gave great red face during the video chat. Send her to India to meet his parents. She'll fuck them up. They are trying to be patient and supportive. I get that. We have to stop being so wimpy though. Tell her. It won't go in right away but given the right moment it will click in when she needs it most. Sorry, Jenny. Tim and Melyza. Tim's mother had the best reaction to female cheating. Women do it to make sure they pick the right one or because they got dumped.
16-Nov-2020
Ariela and Biniyam. Big Baby suffers from Sumit lying syndrome and man whoredom. When a man exclaims he needs to be trusted, don't. His nasty family and stupid smirks do not endear him to humans. Mama Korea brought her kind persona and she was fun. Brittany and Yazan. She's fiddling with fate. I know the main reason why women have to cover-up in muslim countries. The men who dedicate a lifetime to prayer can't contain themselves around flesh. Horndogs. Don't ask them to change a diaper. Melyza played cool cat as mama "Karen" (Tim's mother) met her bet and raised it. Mama will call the police, even in another country if she thinks the slut is getting out of hand. The faux courtesy is just an American charm.
02-Nov-2020
---
90 Day Fiance: The Other Way (2019-) 
Ariela enacted Rosemary's baby madness along with spiritual possession. Biniyam was dead set on peeling off the skin God gave his son because he didn't want his son to be shamed by other boys. Unless the boys spend all day playing with each other's dicks a better reason for shaming the boy is that he's lighter than them. Jenny financially supports one of the greatest liars in India, Sumit. End of story. I don't understand Brittany's need to self-destruct. She's beautiful, her dog is awesome, her dad is understanding and squishy. She seems to have a good life. I know, I know. Yazan represents the beast you've acquired but can't train which makes you manic but you try and try again to no avail. Dude, I totally understand. One look at Yazan and those bowed legs in a leather jacket, meeting a 4K version of himself as a younger sibling and an "I will kill you" authoritarian dad and gay asses are perked up and ready to go. Don't. Deavon Clegg thinks that men who masturbate to porn are cheaters. Is she aware what men are? That's all we do, we have great sex with our partners and daydream/masturbate about the better bitches we can't have. We all do it. Whatever powders mama Korea is using is working. Jihoon is so sad and pitiful, I had a strange desire to fuck him when he bent down to pick up a diaper. Don't ask his friends if he's cheating. Ask your friends and his girlfriends. Drascilla proved to be a handful as she invaded people's spaces and harshly dragged younger children around "meth park." Daddy Croak and Armando can't get married unless they create a big stink about it. It could be a sign from God. Where did they hide the daughter? Was the dog watching her?
02-Nov-2020
Cultural traditions must be adhered to and celebrated even it if its barbaric (sacrificing living things,) sexist (putting women in their 50's place,) ridiculous (lets you mutilate baby dick,) uneventful (a Korean wedding) and joyless (the whole world) or else. It's a preparation for life. What exactly? Eating sand? Ariela is Rosemary caring for her baby but incapable of realizing any of her confessionals. Biniyam is the poser who can't keep a wife or a child that has recruited a tribe to conquer or possess this one. When Ariela yelled enough, I felt the powders flutter away a bit but she's going to need mom to get dust the majority off. Yazan is fuckable danger. Blondie got divorced. Woohoo! Armando and croak daddy had their first recorded fight. Daddy America resented that Armando was spoiling his daughter with his money. He also wondered if they plotted nasty things behind his back while talking in Spanish. WTF? Yes. Daddy Croaks is locally offended that he has to live in Shrekland instead of Poppinland. Don't worry daddy, everything will appear clear as soon as you meet the younger cousin, friend or stranger that will save you from your current predicament. If I fell for Sumit's lies, I'd be Jenny. I never want to be Jenny. Deavan and Jihoon. She's the dreamer that thinks a waiter is a man. He's the bedwetter that gets what he wants. She's the glue that moves none of them forward. They quieted mama Korea. That was unfortunate for the truth.
26-Oct-2020
When discussing your future marriage with a child it should be in private. The child never looked at the croak but he hung by like the predator posing no threat but clutching every thread. A child is owed privacy so you can make sure that what your kid says isn't calculated or inculcated. The croak bore magnificent children until the smell of Mexican penis rode him to faraway lands where the suffering has been non-stop. That does not constitute authentic parenting. I was in the child's situation and the adult situation. I put a spell on the first so he wouldn't enter my room and my forever stepfather cast a mommy spell to evict him from our apartment. Y'all stink except the kid. Brittany get's the prize for performing the most idiotic goof ups on another person while keeping them interested. She's Blondie from the comics. They had sex. He's never had it so willing and he's hooked. Tim needs to fuck Melyza's mother to get even. Biniyam's sisters are scary. Keep them powders away.
19-Oct-2020
The more comfortable some people get in their relationships the more it depreciates for us. Brittany. I can't. Ok. Her mother looks great. The Ariela "car scheme" was bitter but Biniyam's fake expressions of concern were disconcerting. Sumit pretended to fight with his parents to insure that a marriage between him and Jenny never takes place. Tim can go home now. He's looking the fool with every humiliation Melyza serves. What's next, she's pregnant by another man? Ken's daddy card has been switched to a library card. Instead of supplying support to Armando during family distress he worried how he was going to be perceived. He really has some American cojones. It's the kid's family and problem. He should be able to resolve it without shoving a croc's face into it. It's the new American telling foreigners how to live except it sounds like the old one. Armando loses major dad points for paying his burden little mind. Every single person is full of themselves for no apparent reason.
12-Oct-2020
---
Someone Has To Die (2020-)
Boy sent to Mexico to avoid war and to study returns home, with a seductive male dancer in tow. The 50s saga unravels sex identity issues and makes the threat of a snitch, survival mode. The son is grappling with gaiety while enduring a fake proposal to a girl he really hates. The father is the lord of his castle oblivious of the killing, cheating, debauchery, scandals and crimes of his ships. One little spoiled girl twirls her tongue to avenge her betrothed's rejection, her goal is to sink his ship. The more ships honking their horns, the harder the lord's Titanic sways. The lord's job is to hunt homosexuals, jail them and enforce corrective violent therapy. Cecilia Suarez does not talk like her "House of Flowers" character because she is beautifully channeling a mother worried for her free-spirited son whose desire to escape is also hers. Carmen Maura is a killer played by a "killer". The three boys enticed in their own individual manner. The dancer showed us his moves and impressed. The director shot his ass and it was magnificent. Daddy looked younger without clothes. There are potholes. The boys relationship could use better clarification. Why were they friends? Exter Esposito is still divine. Manolo Caro develops powerfully diverse characters and then punishes them. This time it worked.
19-Oct-2020
---
Haunting of Bly Manner (2020-)
It takes us to the same places so many times that we can figure out its outcome. I wondered if surprises would have popped more often if told in sequence. I understand that black women don't want to be maids but the commitment level for a realistic character needs to make sense. You don't wear designer clothing to clean a mansion. The mop was taken away from the maid and passed to a child and the vacuum didn't really stay on. How the fuck did she clean a mansion all by herself? Very good performances keep it chugging but the art hits the wrong part of the brain. The lesbians finally have their "Titanic." Hooray!
17-Oct-2020
S1E2. The premise is hauntingly decadent. The bullshit has been cast aside to allow the mystery to breathe. Victoria Pedretti as the caretaker of cuties doesn't stifle, always persists and treats the children to a fantasy world of security. The babies are made of sunshine overexposure and creepin' fuckery. T'Nia Miller's character is, so far, underwritten but her soliloquies are ardent. Henry Thomas is putting his superior experience to use. Before I realized it was him I thought it was Colin Firth. Good job, my boy. As soon as Miss Gugino enchanted a wedding party into partaking in a nine hour drunken haunted folk story, she had the upper hand. She slithers her words to make women uncomfortable and make men wet. It's not as complicated as the other one made itself and I trust it.
12-Oct-2020
---