TV Posts Tagged as '2020s'
---
Rating key:
Welcome to Errattic! We encourage you to customize the type of information you see here by clicking the Preferences link on the top of this page.
Debris (2021-)
Garbage that falls to earth from space causing peculiarities in the environment and people. The sap is so gooey it won't allow the drama to unfold. Every ten or fifteen minutes it's asking for tears or sympathy. That's too much. Why does the investigator supply such definite answers? Can't we take a gander at it and they write it in naturally, later? Not even daddy perk butt can seduce me to stay.
08-Mar-2021
---
Casados Con Hijos (2004-)
Married With Children adapted for Colombian TV. The cast and writers are frying the American version in nastiness. They break all the rules that we police. Al is ridiculous and mama makes Peggy proud. Bud fucks his uncle's wife before the wedding and Kelly literally fucks the whole town. It's free, it's stupid, it makes me laugh before singing me to sleep. There's nothing like family.
06-Mar-2021
---
WandaVision (2021-)
I perceive things the way they might be viewed in the future. It's not good stand-alone art unless you're a historian. The finale perpetuated no grand slam due to identical hero/villain strikes. Hulk didn't show up to break the barrier down and Kathryn Hahn is the professional you hire when Idina Menzel's understudy gets sick. It was grand showboating without the Disney magic. If Idina had sung Wanda out of the stratosphere, it would have been brilliant. I was so sick of her.
05-Mar-2021
It's a brilliant idea that doesn't understand what a classic sitcom is. Hidden treasures abound if we do our homework and expand our flight experience. Why? I just want to be entertained. Show us. When did Elizabeth Olson take up blinking? That is an actor's death knell. Stop blinking! What I'm watching is a disappointment and an excuse to tease us to watch something that gives nothing but clues.
18-Jan-2021
---
Married At First Sight (2014-)
Virginia and Erik. Virginia invited some of her slumber fucks over and they got along swimmingly with Erik. They had so much of one thing in common. Briana and Erik. Big guy, small dick? Clara and Ryan. Ryan invited his ex and significant other. The ex kept smirking uncomfortably. He was embarrassed for his bottom boy. Significant other got paid to cheer. Haley and Jacob. I can see the hate in her eyes whenever anyone casts him in a good light. She's clenching her teeth, screaming "can't you see it!?" I can see it girl! I wouldn't want to birth him a daughter with that nose either.
03-Mar-2021
Virginia and Erik. Why didn't El Pastor ask Virginia if she would give up drinking for a successful marriage when they whisked her away from that party on the beach? Veronica, even children use slumber parties as an excuse to fuck. Erik knows all the answers to a successful relationship. Why is he here with this child? Clara and Ryan. The couple can no longer contain the frozen smiles on their faces. They're melting. She's about to jump out of her skin and bottom pocket has malfunctions. Eek. Briana & Vincent. He doesn't seem genuine. Hailey and Jacob. She hates him. Jacob intimated that all white people are Karens. We no longer have to wonder. Paige. I was hoping to get closure to this catastrophe but no one had the balls. El Pastor came a knocking to have Paige announce to the court that she was not coerced into being a stranger's sex puppet. Maybe she acquiesced because she was assured by experts that it would be safe. If El Pastor wanted to redeem himself, he would have let Paige talk, have Chris listen but not say anything, annul the marriage and tell him to get the fuck off the show. Next week: and the beat goes on.
24-Feb-2021
When a woman tells her husband it's not clicking she's telling him his dick did not make her vagina go clackety clack. She's being nice. Four husbands attempted zipping their wives. Only one succeeded. His dick clicked with her vagina. The other three wives did shut up. BLM attacked the MAF bus. BLM apologized at dinner but Proud boys showed up late and served him raw sushi and steak knives. Boom!
How long are these quacks going to make Paige suffer?
18-Feb-2021
Erik and Virginia. She's high energy, he's a horny old nerd enjoying a young chick. It will kill him, tire him or oops, with the right drug mixture, reenergize him. Vincent and Brianna. I will rub his head as soon he stops pretending he has the answer to everything. Jacob and Haley. Daddy has singe body. Mama wife needs to feel it somewhere in the dark, share it and turn her back on it as soon as he pounces. Ryan and Clara. Ryan is a super pocket daddy. He is super because he's a diamond in the ruff, hung, confident, manly and willing to seem 10 feet tall. I want to play with that piece of art laying across his head. I love it. If she sluts, he's out. Chris and Paige. The Wolf and Little Red Riding Hood. The Wolf's pack/family portrayed a gang rape mentality when discussing The Wolf's bride. Disgusting. They all wanted to bang her big butt like it wasn't attached to a person.
Whomever has the cat must have Viviana visit. She hates them!
01-Feb-2021
---
It no longer seems viable that the main purpose of the show is to celebrate interracial marriage. It's a business contract. Men who have trouble corralling local women have to go abroad to find a strong woman willing to give them what a man needs and able to fight to keep it true. More babies; more man freedom. Unfortunately for man, women are evolving all over the world and man has no time to ponder. They nag as much as the American bitches.
A woman with power fishes overseas because she needs to feel like a woman again by the crude affections of a foreign alpha with a penchant for America, sex, shackling, expensive gifts and more money. I don't think getting your head chopped off for an orgasm is worth it but... They all deserve each other.
(P.S. Did Julia call "The Boy" a doll? Awesome. He's turning.)
01-Mar-2021
Natalie and Mike's ferocious mother. Natalie turned into WandaVision for one night and it was glorious. Does her country allow her to be this independent and vocal? She was on a mission to get what she deserves. Mama came onboard to judge. Both women were hardheaded. Mama Ferocious smeared Rachel with butter and slapped her son with a tail and an elephant moniker. They were Avengers united in the quest to do what's best for Mike. Unload him/inherit him. Brava! Rachel won the day and our hearts. Has she? Madame Meow and her son. Meow forgot to check the other ten phones he's hiding at his girlfriend's house. He's setting her up and she is letting him. Why? It's dangerous to conceive that her actions are ok because she likes it. Andrew and Amira. Nasty, dude. Maybe what The Boy needs on the farm is a man.
26-Jan-2021
---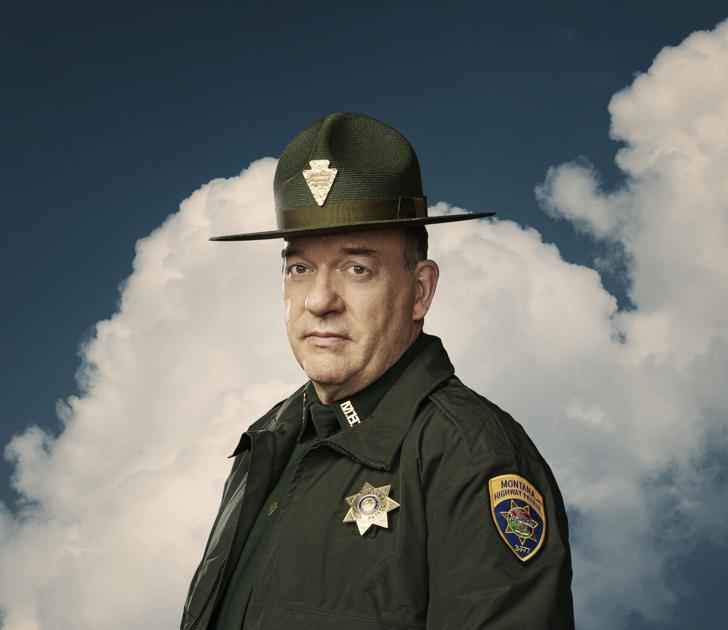 It's a pity there is only one John Carroll Lynch and wife and trans.
26-Feb-2021
It looks like John Carroll Lynch is the only one carrying the series forward. Save the girls, give them love dilemmas and have them start a detective agency. Nix Barbie's Angels (wife and slutty BFF,) tone down the mother/son Bates competition and bring on some hot men. Keep hot grandpa and bitchy mother. They have promise. The wife revenge is intriguing. Kill the rest.
13-Dec-2020
Daddy squish competition, ignorant white girls without parents, "mothers are to blame for everything" quotes and smart dialogue. I wasn't shocked at the outcome, I was shocked at the choice. Twin Peaks dream with a nature show I haven't seen before. I'm hooked.
21-Nov-2020
---
Superman & Lois (2021-)
I dipped in the CW DC waters before and I almost drowned. A loyalty to Superman waved me back. Tyler Hoechlin embodies the dutiful and conflicted alien come to earth to save the loathsome humans from themselves and to birth one or two with a lousy reporter. At least they're boys. Yay! Young boys get a storyline and maybe super powers! Awesome. We are not being ignored. I want to see all the deviant things we can come up with. Super orgasms would be a hilarious start. The sap is extra cum messing up our hair and it has the vibrations of a pusher but I liked the action and was happily surprised. I always wanted to see that. Superman is as boring as the person who recreates him.
25-Feb-2021
---
The man has attention, revenge, fame, money, his family, more fame, more money and more power... The show's excuse is to promote Mr. Johnson as the next Republican leader in-charge by having him brag for 22 minutes. Does being a stereotype make him like everybody else?
23-Feb-2021
---
Behind Her Eyes (2021-)
The mini spells out the psychology of feminists and LGBTQs.
23-Feb-2021
Sexually electric and tediously mysterious with slam bam finalization. A gay man has equal right to employ trickery to nab the giant cis man of a woman's dream.
23-Feb-2021
---
Kenan (2021-)
Daddy Hamburger w/Cheese, Bacon and no Mayo looks unhappy around kids.
20-Feb-2021
If anyone deserves a series is Kenan. I'm not sure if this is the right fit or it needs time to evolve. I cheer for Kenan and his cute daughters but I sometimes regret what comes out of their mouths. Kenan is courageous, he found a quick witted way to criticize Beyonce's weight and not be offensive. The daughters' are privy to grown-up naughty stuff which is off-putting. Is that a new generation thing? Yuck. There is a war between nastiness and wholesomeness. I hope nasty wins.
20-Feb-2021
---
Great, The (2020-)
This is the gangster version of Bridgerton. Emperor Peter, not The Great (that was his father) marries an empty pocket princess (Catherine,) devirginizes her without proper fantasy protocol and improper rapey penetration and provokes a sexual political war. The emperor was a child playing with a power befitting its time and privy to men and offensive to everyone. Catherine wanted all of that. Nicholas Hoult's cunt is a fascinating watch. You don't want to fuck him but you kinda do until he does something disgusting again and then it's off which makes him curl into a ball and makes you want to hug him. Good job, dude. Elle Fanning owned her virginity as much as she flaunted it. Slutdom was the key to achieving a turn in power. The comedy is harsh, the actors are yum and the politics are like ours.
13-Feb-2021
---
Framing Britney Spears (2021)
Britney is the golden bird whose wings were snapped so she wouldn't fly the coop and stop laying golden eggs. She flew the coop because people were perceiving who she was whilst nodding and ignoring everything she said. Without its subject, the doc is elementary. Britney's loss of freedom is hurtful. The doc didn't have the budget to solve the issue but it scattered clues for us to count. A conservatorship was assigned because she was willing to gift her fortune to someone else? That's scary. We don't want Britney in the streets. Daddy is monstrous. Where's mom?
10-Feb-2021
---
Wendy Williams: What A Mess! (2020)
A throaty and battle-weary queen sitting on her throne describing her scars of conflict. She strips another layer of skin and it's boldy humiliating. Oh shit. The hate you give rolls back. It was devastating watching a queen fall apart, reinvent herself and seek revenge in the course of an hour. She outcomplexed myself. It was riveting. If it was fake... even more riveting.
31-Jan-2021
---
Wendy Williams: The Movie (2021)
Ciera Payton was too hollowed and untrained to lend craft to Wendy's huge persona. The accent. She got her Snookies confused with her Lavernes. The tits were great. Why didn't Ms. Payton lip synch to Wendy's real voice? Why didn't Ms. Williams just do it? Why not go balls out crazy and cast a man? That's gold. We tune in because it's grade A gossip but we know it's "fuck you" art.
31-Jan-2021
---
Fate: The Winx Saga (2021-)
It cared more about the legacy of melodrama than it did about the dynasty of magic. Likable girls, top-notch bi-color twinks, the doctor from Nurse Jackie caused a ruckus and the gay guy from Downton Abbey played a rugged soldier with a tenderness for twinks. The premise was perfectly set but the crux was missing. Why does fire kill the Burned Ones? Did my RPG brain malfunction? The only way fire can beat fire is if someone drains it. More magic, please.
30-Jan-2021
---