All Posts Tagged as 'Cheeky Acting'
Welcome to Errattic! We encourage you to customize the type of information you see here by clicking the Preferences link on the top of this page.
Scream VI (2023)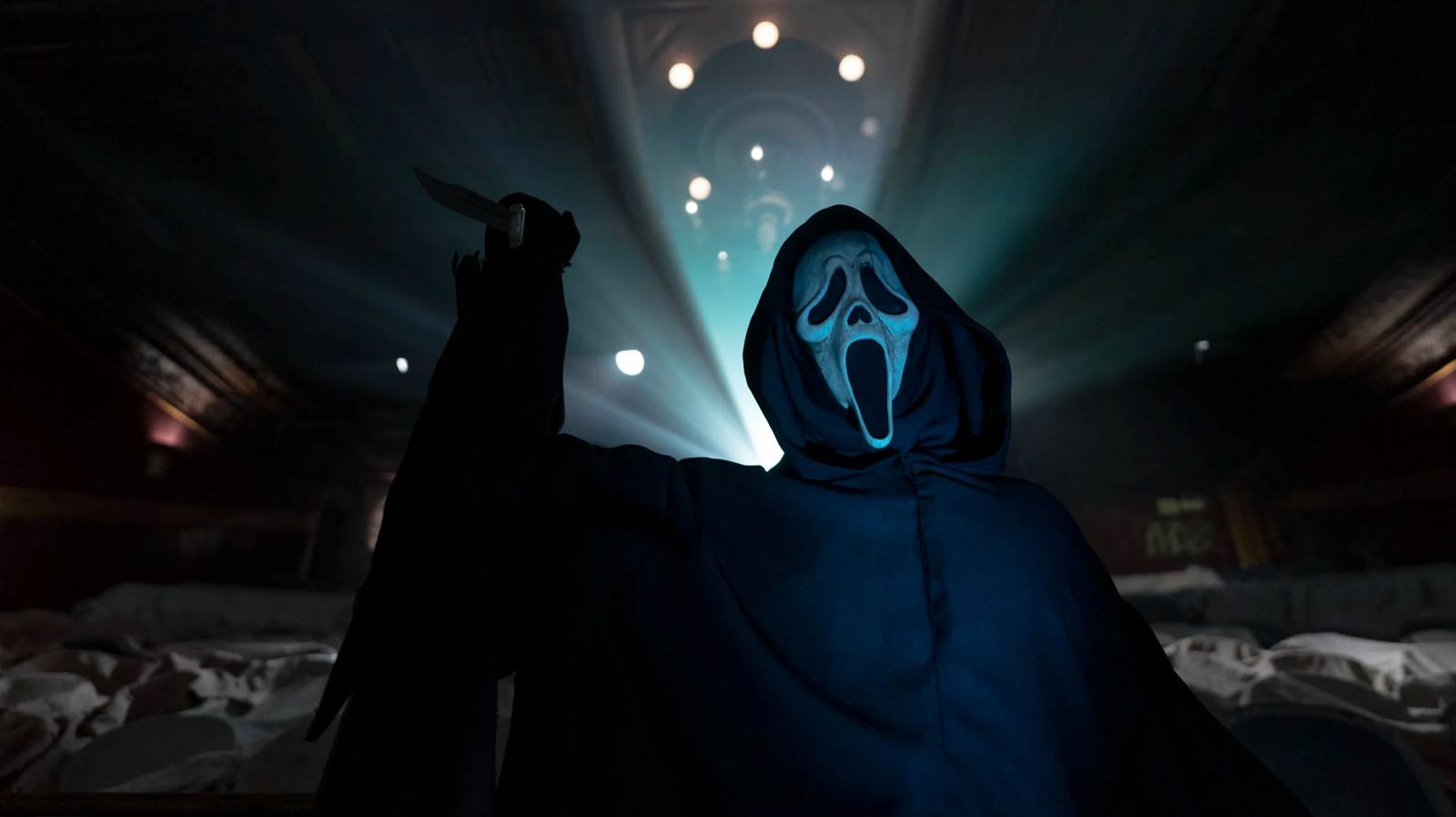 Exactly what I didn't expect, in a place I wouldn't think of.
16-Nov-2023
---
Flash, The (2023)
It failed because the lead was an inhumane dick that played it cute. Michael Keaton's Batman was a CGI hillbilly that bored us to death. We can't accept a punk rock Supergirl until we tire of blondes. Fortune will come as soon as the audience forgets who these fuckers were.
29-Sep-2023
---
Super Mario Bros. (2023)
A rush of good memories that sweetly explode in your mouth.
26-Jul-2023
---
F4: Rise Of The Silver Surfer (2007)
I'm not sure but I think they neutered the Silver Surfer. I remember having seen the film during it's time and I noticed one. I don't forget crotches. The whole feels cheaper. Johnny lost his appeal and became vapid. Sue Storm continued to be listless and unheroic with a crappy blonde wig. Kerry Washington's blind brick lover was under-appreciated. The Thing was sort of plastic. Mr. Fantastic's powers were mostly comic relief and unbelievable. When Torch gains extra powers, it's fun but when "you know who" returns as Dr. Doom all is gloom. Galactus was a no-show because nobody knew how to incorporate a bigger thing than god into the real world. Really? A Galactus that was bigger than Thanos sitting on a throne commanding his slave, Silver Surfer, to destroy so he could feed, is brilliant.
17-Jul-2023
---
Babysitter, The (1969)
The wife, the babysitter, the lesbian daughter and her friends are fucking up daddy's high profile murder case. (Father is the assistant district attorney.) The parents are nearing retirement, they have a habit of filling 24 hour schedules so they don't have to look deeply at each other. His wife won't give him any because she has a 6 month old baby. It appears she didn't want another one. She hires a babysitter every night. The babysitter is a groovy chick that understands the dynamics of life. She also understood what men wanted from her. Daddy was a man whose lack of family appreciation drives him to free himself, return to earth and gain some respect.
07-Jul-2023
---
Fright (1971)
It predated classics that trumped it. It was a template for the future. It was also a piece of junk. It was a film full of ideas that had to bombastically announce them. Michael Myers lived in a multi-verse where Laurie Strode "is" his sister. He kidnaps her, a baby, rapes her in front of the child and recoils until he's horny again. Did she give birth to Michael Myers, Jr. from multi-verse Halloweens? There was a glimmer of Joker's "dance with the devil" choreography. It made babysitting a shitty job. The privileged are forced to hire child haters. The child was adorable even when being manhandled by all sorts of creepy adults. The house is where you want to film it, Susan George didn't need to act and everybody needed to tone it down.
04-Jul-2023
---
Fantastic Four (2005)
If you left kernels at the bottom of the popcorn bucket, expecting the movie to pop them, it does not. The origin story is deprived of force because of its oversimplification. Only three members achieved not looking foolish in their embodiments. Chris Evans steals everything with his bad boy swag, partial nudity and up to your imagination charm. Michael Chiklis was turned to brick, his eyes the main conveyor and I felt him. Kerry Washington was brave to enact being blind and fucking a brick dick. Ion Gruffud was chosen from a dork photo line-up. Jessica Alba decided to go bronze skin with blonde hair which is irrelevant to who she's portraying. I always envisioned Sue Storm as a mature-minded leader. Every breath Alba shared, purred, "I'm sexy, are you going to marry me or what?" According to the film, Sue Storm has no reason to powerfully exist except to stop traffic, plea for love, get undressed and be invisible. She's no Barbara Bain. Julian Macmahon's Dr. Doom made my popcorn explode with a whimper. He acted like he was in a live comic book written by those Power Rangers people. He cheapened the film. The film is more excited about what effects can do than establishing a purpose for a character's existence. Action is in a rush to move on and be forgotten. Its enjoyable but "let's put it in the kids' dvd section, for now.
16-Jun-2023
---
Cocaine Bear (2023)
Bloody-minded hilarity.
15-Jun-2023
---