All Posts
Welcome to Errattic! We encourage you to customize the type of information you see here by clicking the Preferences link on the top of this page.
---
A therapist shares the 7 biggest parenting mistakes that destroy kids' mental strength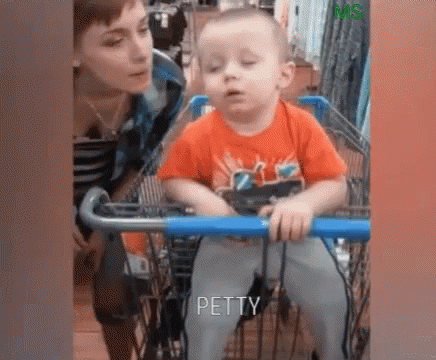 We live in an increasingly stressful world, which is why it has never been more important to foster emotional and mental resiliency in our children.

Not only are mentally strong kids better prepared to tackle future problems on their own, but studies have found that they're also more likely to be engaged in school and in their future jobs.

It won't be easy for parents, but avoiding these common mistakes can help.

1. Minimizing your kid's feelings

Kids need to know that it's healthy to express and talk about their emotions. When parents tell their kids things such as "don't be so sad about it" or "it's not a big deal," they're sending the message that feelings don't matter and that it's better to suppress them.

If your kid is displaying expressions of fear during a loud storm, for example, considering saying, "I know you're scared right now." Then ask them what they think would make them feel better. This teaches them how to manage and cope with emotions on their own.

The goal is to help them practice brainstorming solutions until they find something that works.
---
Stephen Fry praises ancient Greek mythology for portraying same-sex love as being 'just part of the joy of life' 
Stephen Fry has praised ancient Greek culture for portraying same-sex love as being "just part of the joy of life".

The actor and writer made the comments during a live broadcast as part of the digital Hay Festival and said Greek myth presented same-sex love as nothing special.

"We are aware that Hollywood is unlikely to spend too much time over that nature of things, and yes that is a pity, but on the other hand, the beauty of Greek culture is that it didn't make anything particularly special about LGBT+ relationships," Fry said during his digital appearance at the festival.
Homosexuality in Ancient Greece - One Big Lie?
Recognition Of Same Sex Unions
---
Oscar Wilde's reputed last words prove the iconic gay playwright kept his razor sharp wit till the very end
Monday (May 25) marks 125 years since gay poet Oscar Wilde was imprisoned for "gross indecency" and sentenced for two years hard labour all for the "crime" of being gay.

Wilde, a flamboyant literary giant, found himself once again trapped inside four walls in 1900.

Exiled and penniless, he was sat in a fleapit hotel on the east bank of Paris, France. Life had replaced the cold, stone walls of his prison cell with the dull, dowry tones of floral wallpaper.

The Picture of Dorian Grey author had signed into the Maison du Perier, Due des Beaux Arts, in the Latin Quarter, under the name "Mammoth" several months prior.

The reputed last words of Oscar Wilde are as poignant as they are funny.
Part of our understanding of death is the deathbed scene. Loved ones shuffle around hospital beds as someone imparts their closing remarks of a life well-lived, sometimes imbued with wisdom or a simple expression of gratitude.
---
Truth hurts! People reveal what they REALLY think about their partner's looks in shockingly honest confessions - from a girlfriend who's 'getting fat' to a boyfriend who resembles a corgi
Lovers from across the globe have confessed how they feel about partner's looks

People wrote anonymously on the secrets sharing site Whisper to reveal feelings

One confessed how their girlfriend 'looks like she has gained like 35lbs in a year'
---
Furious mob descends on woman who didn't wear a mask in a grocery store: 'Get the fuck out of here!'
A viral video shows the moment an angry mob of New York grocery shoppers descended on an unmasked woman and drove her out of the store.

In the 20-second video, a crowd is shown shouting profanities as it targeted a female shopper who was not wearing a face mask inside a Staten Island grocery store.
Gay sex club closed by police after allegedly violating social distancing rules: 'No way they are six feet apart'
---
'In Survival Mode': The Pandemic Is Devastating the Black LGBTQ Community 
After the COVID-19 pandemic hit, Aiden James Nevils started getting followed. Nevils, who lives in Pittsburgh, is required by Pennsylvania's statewide regulations to wear a face covering while entering essential businesses, such as drug stores, pharmacies, and laundromats. But when he goes to the grocery store in his blue-and-white-patterned mask, he has noticed lingering stares from other shoppers or security guards who trail closely behind as he's picking up food for the week.

As a Black man, Nevils says he is viewed as "inherently dangerous," a reality that's reinforced by centuries of racial biases that send the message that people of his skin color are "wrong, bad, or a menace to society." Being a transgender man and having his face partially obscured by a mask only reinforces that stigma, he said. It's essentially four strikes in a game where Black people barely get one chance to swing and miss.

The COVID-19 pandemic has affected nearly every facet of American life, but perhaps no community has been affected as profoundly as Black LGBTQ people. People who live at this intersection of identity are not only more likely to face higher levels of scrutiny during a crisis in which racial minorities, especially Asian-Americans, are reporting a dramatic increase in hate crimes. They are vulnerable to the novel coronavirus in every conceivable way: from dramatic job loss to unique risks of infection that have yet to be adequately recognized by governmental authorities.
The Coronavirus Is Deadliest Where Democrats Live
The Pandemic Is Exposing the Limits of Science
---
Planting Trees Won't Stop Climate Change
Not only are planted trees not the carbon sinks you want, but tree planting frequently ends up doing more harm than good.

Humans have long believed that planting trees, any kind of tree, anywhere, is good, something Mother Nature cries out for, something that might even solve our climate crisis. Tree-planting initiatives proliferate: the Bonn Challenge, Trees for the Future, Trees Forever, the 10 Billion Tree Tsunami, Plant a Billion Trees, 8 Billion Trees, the Trillion Tree Campaign, the One Trillion Trees Initiative, to mention just a few.

But such slapdash planting is an American tradition. In 1876, possibly inspired by Arbor Day, a man named Ellwood Cooper sought to improve his 2,000-acre, mostly treeless ranch near Santa Barbara, California, with 50,000 eucalyptus seedlings. They shot up 40 feet in just three years, an unheard-of growth rate for which they became known as "miracle trees." Eucalyptus trees are not native to California.

Shortly thereafter, the University of California and the state Department of Forestry distributed free eucs for everyone to plant. Prairies, chaparral, and cutover forestland were jammed full of these aliens. One hundred years after the first Arbor Day, 271,800 acres of eucalyptus had been planted in the U.S., 197,700 of them in California.

When I inserted my arm into euc leaf and bark litter in Bolinas, California, I couldn't touch the bottom. That's because the microbes and insects that eat it are in Australia, not California. Native plant communities can't survive in these plantations because eucs kill competition with their own herbicide, creating what botanists call "eucalyptus desolation." Eucs evolved with fire and prosper from it. Their tops don't just burn; they explode. Living near them is like living beside a gasoline refinery staffed by chain smokers.

But eucs remain popular in California. They're still being planted. And agencies seeking to protect the public and recover native ecosystems by razing eucs inevitably face the fury of eucalyptus lovers who have, for example, accused them of being "plant Nazis."
---
Youth pastor claims he was kidnapped by black men to avoid admitting why he was in a hotel room 
Christopher Keys has been arrested and charged with solicitation of sodomy for attempting to hire a male prostitute. Unfortunately for Keys, his hoped-for night with the hooker cost more than he anticipated.

Keys was robbed by two masked men in his hotel room, but instead of telling his family the truth, he claimed he'd been kidnapped by two black men. Once the wild story made its way to Facebook, the whole story crumbled as quickly as the good pastor's reputation.

Keys admitted to the police why he was at the hotel and an employee told officers that he was a frequent visitor to the location. According to the police report, he admitted that he is married but told officers, but "he liked to play around."
Serial Pony Rapist Allegedly Caught With His Pants Down in Delaware Police Sting
---
---
---
---
---
---
---