All Posts
Welcome to Errattic! We encourage you to customize the type of information you see here by clicking the Preferences link on the top of this page.
My Little Eye (2002)
It's all vegan undernourishment until the end where the meat and potatoes are served.
15-Sep-2019
---
Kids of gay parents fare worse, study finds, but research draws fire from experts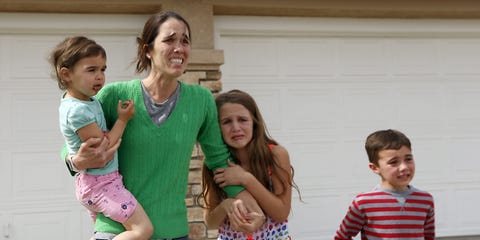 A new study that finds children of a gay or lesbian parent may be more likely to have social and emotional problems has sparked controversy on both sides of the same-sex marriage debate.

The study, from Mark Regnerus, an associate professor of sociology at The University of Texas at Austin, surveyed more than 15,000 Americans between the ages of 18 and 39, asking them questions about their upbringings. Its findings are published in the July issue of Social Science Research.

One survey question asked whether a parent had been in a same-sex relationship during a child's upbringing; Regnerus wanted to see whether there were differences between kids raised in a household by a parent in a same-sex relationship compared with those who were raised by biological parents who were married and heterosexual.

Sixty-nine percent of children of lesbian mothers reported that their family received public assistance, such as welfare at some point, compared with 17 percent from intact biological families. About half of children of an intact biological family said they were employed full-time, compared with 26 percent of those born to a lesbian mother. Fourteen percent of kids of a lesbian mom spent time in foster care at some point, compared with 2 percent of the rest of the children studied. Overall, less than 2 percent of all respondents who said their mother had a same-sex relationship reported living with their mom and her partner for all 18 years of their childhood.
---
Almost Half of Gay Male Couples Experience Intimate Partner Violence, Study Says 
This latest study deepens that existing knowledge with surprising results. After asking both members of couples surveyed whether they experienced violence, researchers were surprised to find that there was very little agreement between partners. Study participants were more likely to report perpetration than victimization.

"My hunch is that it's to do with concepts of masculinity," says Dr. Stephenson. "It's [perceived as] more masculine to say that you beat someone than that somebody beat you."

The study also measured internalized homophobia, using a method known as the Gay Identity Scale. Men who had negative feelings about their sexuality were more likely to experience or perpetrate IPV.

It's difficult to say exactly why this is without further research, Dr. Stephenson notes, although he has some hunches. "We know that violence is often a stress response behavior," he says. "What I'm finding through studies with male couples is in addition to stresses like unemployment, there's additional stress of being gay. They could be exteral, like experiencing homophobia, or it could be an internal struggle. … There are very few media representations of male couples and we're constantly being told that same sex couples are wrong. … If you don't have the right nurturing environment, it can make you worry about your own sexuality."

That matches previous research indicating that IPV is more common among people who have themselves been victims of homophobic violence. It's also more prevalent among whose attitudes about masculinity conformed to what a 2016 study referred to as "struggling to be the alpha."
Emotional intimate partner violence experienced by men in same-sex relationships
---
Us (2019)
When a director can't wrangle a decent performance from two accomplished actresses (Nyong'o and Moss,) he isn't done with his training. The movie makes no sense and it doesn't deserve to breathe on anything resembling art.
15-Sep-2019
---
I've been given one last season to wrap up.
14-Sep-2019
Temporarily solved but I will have to slow down video creation. Maybe once a week for each.
12-Sep-2019
Errattic has run out of video space. All videos will be deleted within 10 days. They may or may not come back. I am looking at options. I will post the last videos I've made accordingly. Thanks.
11-Sep-2019
---
Crazy Rich Asians (2018)
The presentation is a pristine and elegant throwback to the great traditions that makes us and the new that maintain us. Actor likability is high, writing vibrates and its style is effervescent.
14-Sep-2019
---
Chaos - Arabic Hip Hop/Rap Beat (Instrumental)
---
---
---
---
---
---
---
The only organic we need and it takes years before it spoils, not hours.
12-Sep-2019
---
---