All Posts Tagged as 'Lifestyle'
Welcome to Errattic! We encourage you to customize the type of information you see here by clicking the Preferences link on the top of this page.
Couple Married for 53 Years Hold Hands as They Die of Coronavirus on the Same Day 
A couple who were married for more than half a century reportedly succumbed to coronavirus complications on the same day in Texas.

According to CNN, Betty and Curtis Tarpley, 80 and 79, died within an hour of each other on June 18 and held hands during their final minutes together.

The couple's son, Tim Tarpley, told the network that Betty showed symptoms of the deadly disease just before she was taken to Texas Health Harris Methodist Hospital Fort Worth on June 9. Curtis was admitted to the same hospital just two days later.

Tarpley said Betty phoned both him and his sister, telling them she was at peace with dying as her condition continued to decline.

"I just screamed, 'No!' I was like, 'I've got too much, too many other things to do in this life that I want to show you, and I'm not ready,'" he recalled to CNN.
America's dad Tom Hanks is very disappointed in you for not wearing a face mask in public
Controversy Brews Over D.C. Socialite's Backyard Party After Guests Reportedly Get COVID-19
Groom dies after infecting over 100 wedding guests with coronavirus in India
Cold Stone Employee Fired After Woman Says Kids Were Discriminated Against for Not Wearing Masks
India coronavirus: Official asked to wear mask assaults female worker
---
People Are Calling Kim Kardashian and Kanye West Out for Their Insensitive Posts 
For the common non-billionaire — lacking in Gap collaborations, shapewear empires, and private jets to whisk them away from it all — the past several months have been trying, to say the very least.

But for Kim Kardashian and Kanye West, this is a time to reflect on their personal wealth. West has a reported net worth of $1.3 billion, while Kardashian is a newly-minted $900 millionaire (though West would beg to differ).

On Monday, both parties decided to take their financial privilege to the timeline. Kardashian began, posting two photos of her 7-year-old daughter North West's "Freesian horse" (Horse twitter quickly corrected her spelling — it's Friesian), noting that they have 14 of the breed at their Wyoming ranch. Pricing differs depending on an array of factors, but a single Friesian horse can cost more than $50,000.
Cardi B hits back at accusations of homophobia and transphobia: "I support the LGBT community"
People Rip Terry Crews for Claiming 'Black Lives Matter' Could Become 'Black Lives Better'
New study reveals 'evident' racial bias in TV football commentary
---
Mexican president slammed after comments on women staying at home
Mexican President Andres Manuel Lopez Obrador on Thursday suggested the tradition of women staying at home to take care of older family members was key to battling the coronavirus pandemic, sparking criticism his comments were sexist.

"People want to change women's role and that is one of the just causes of feminism, but the tradition in Mexico is that daughters are the ones who care the most for parents. We men are more detached," Lopez Obrador said.

Whereas seniors in nursing homes in Europe had suffered with the pandemic, Mexico's elders were helped by the custom of being cared for at home, he said, adding that the "Mexican family is the most important social security institution" in the country.
---
3-Year-Old Chicago Boy Is Fatally Shot While Riding in Car with Stepfather, as Police Seek Suspects 
A $4,500 reward is being offered for information that leads to the arrest of a suspect in the fatal shooting of a 3-year-old boy during a violent weekend in Chicago.

According to police, Mekhi James, 3, was shot Saturday night while in the back of his stepfather's car.

The stepfather was driving them home after both had gotten haircuts.

The shooting unfolded shortly after 6:30 p.m. along Chicago's Huron Street.

Investigators said a blue Honda SUV pulled up alongside the stepfather's vehicle and opened fire.
A Black Teen Died After Screaming 'I Can't Breathe' as Youth Home Employees Put Their Weight on Him
SEE IT: Man left with knife sticking out of head by Harlem mugger
Accused killer caught in Brooklyn gang bust left trail of Facebook posts boasting of violence: feds
White men in car chased down Black teens on bikes in Connecticut, 1 hurled slurs, police say
3 charged over killing of Black teenager who reportedly cried out 'I can't breathe' while being restrained at Michigan facility for 'at-risk youth'
Pa. Woman Who Vanished Last Month Is Found Dead in Trash Bag, and Man Is Arrested
Ga. Boy, 13, Was Walking with Dad on Sidewalk When Driver Allegedly Killed Him in Hit-and-Run
Baseball bat-wielding brute sought in unprovoked Bronx attack
Protestors brutally beat a gay Democratic lawmaker in Wisconsin. He says he's still "on their side."
---
5 retired priests arrested after allegations they sexually assaulted minors 
The abuse is alleged to have occurred while the men were teachers at a high school in Rigaud and at two institutions in Matane and Pohénégamook.

In 2016, the religious order agreed to a $30-million payment to students who attended the Montreal Institute for the Deaf.

In 2012, a number of former students said they were sexually assaulted by priests who worked there.

At least 60 deaf students were assaulted by members of the religious community and lay people working at the school between 1940 and 1982. The school changed its name to the Institut Raymond-Dewar in 1984.

About 270 alleged victims have joined a class action lawsuit against the order.
A Flood of Sexual Assault Allegations in the Porn Industry Are Met With Deflection
Foul Play Suspected in Case of Solider Who Complained of Sexual Harassment Before Vanishing: Army
Jeff Ross Denies Raping Underage Girl, Says 'Dangerous Environment' at Comedy Clubs Is 'Real'
RELATED VIDEO: Justin Bieber Refutes Sexual Assault Allegation: 'Sexual Abuse Is Something I Don't Take Lightly'
As sexual abuse allegations flood in, the world of video games faces a reckoning
---
Sex Clubs Are Reopening Amid Coronavirus
Ready or not, the country is forging ahead with its coronavirus reopening plan, and that includes the return of sex clubs.

The New York Post reports exclusive SoHo sex club New Society For Wellness — abbreviated NSFW, get it? — is preparing to welcome members back for socially distanced fun, but things will look different than they did pre-pandemic. According to the Post, the club has outlined various new rules and guidelines for coronavirus-safe sex.
---
Why China's hip-hop stars are staying silent on Black Lives Matter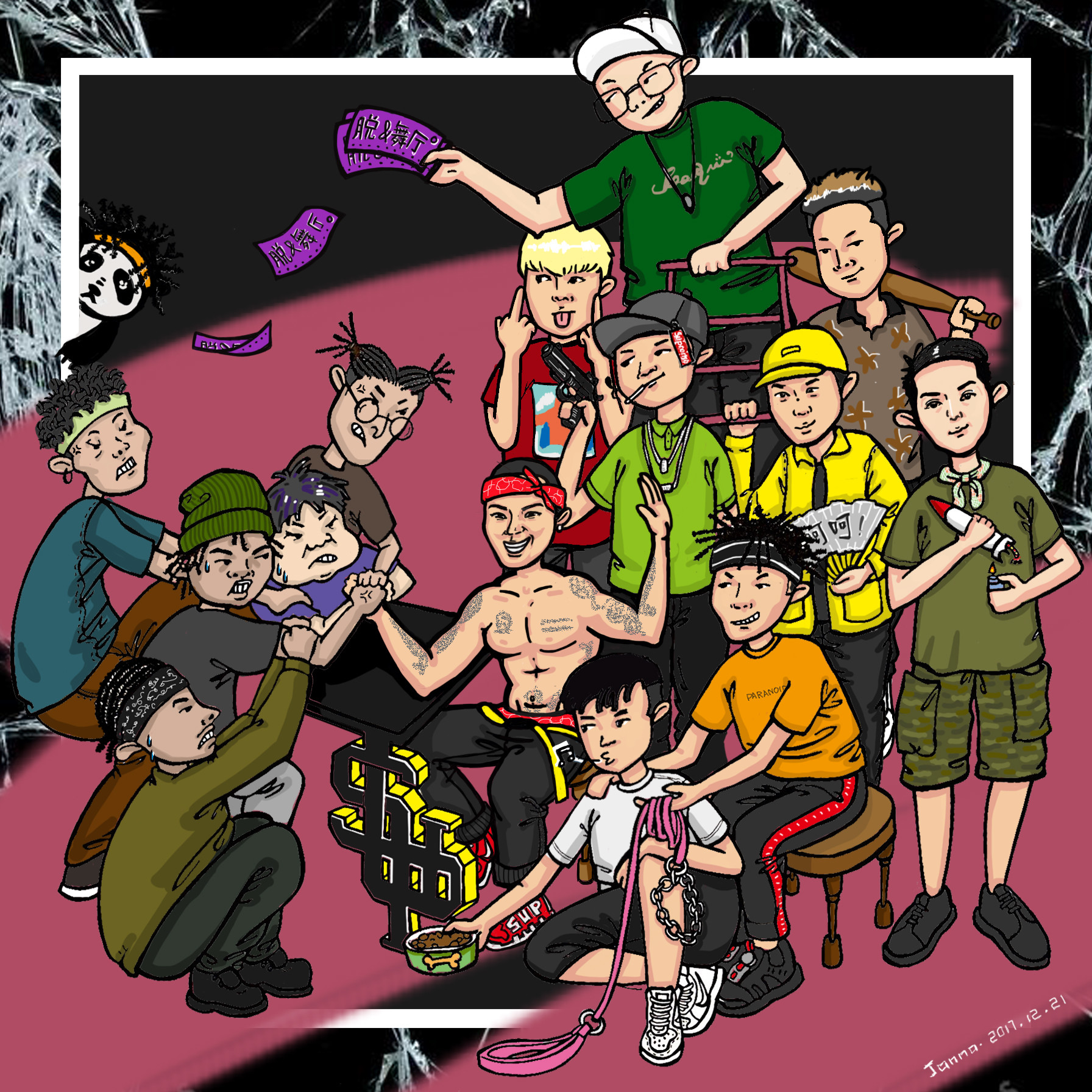 After a 2017 rap show got a generation of China's youth hooked on hip hop, the musical genre has created dozens of Chinese stars and, along with them, billions of streaming views.

But despite their enthusiasm for a culture that originated in the African-American community, Chinese hip-hop stars and their legions of fans have largely stayed silent on the Black Lives Matter movement, which has swept across the world after the police killing of George Floyd, an unarmed black man, in Minneapolis.

Sun Bayi, a Beijing-based rapper, said he was not in a position to comment on the Black Lives Matter movement.

"I know racism in theory, but it's hard to empathise with it," said the rapper, whose favourite artists are Eminem and the Notorious B.I.G. "I'm not black. I have never lived in America. What can I say about it?"
---
The 'Best of Nextdoor' Account Is Trying to Make the Site Less Racist
A social media network that is a combination of Facebook, Craigslist, and neighborhood watch, Nextdoor is a platform known for its "Karen problem," and hosting busybodies more worried about property than Black people, as one VICE story showed.

Jenn Takahashi, a public relations professional, started Best of Nextdoor in 2017 when she was living in the quiet neighborhood of Glen Park in San Francisco. At the time, she was working for a PR agency and found the job very stressful. For some reason, she told VICE, browsing the silliness on Nextdoor brought her peace.

"I had this one neighbor that would complain about someone rearranging her lawn gnome every single day at 4 p.m. on the dot," she remembered. Nonsense like this, she said, "was a reminder for me to not sweat the small stuff." Later, she'd start Best of Nextdoor, a Twitter account and website meant to capture moments like these. When submitting, users are reminded to keep the subject matter light and funny. But after Takahashi saw Nextdoor's initial statement supporting Black Lives Matter, she felt a responsibility to comment.
---
Former Dodgers star Carl Crawford is arrested for 'choking his ex-girlfriend at gunpoint and slamming her head into a wall' in attack just days before two people drowned in his pool 
Former Los Angeles Dodgers star Carl Crawford has been arrested after his former girlfriend accused him of assaulting her during an argument over a man she had begun dating.

An arrest affidavit filed Wednesday by Houston police states that the ballplayer-turned-record producer went to the home of Gabriele Washington on May 8, produced a handgun from which he unloaded the ammunition in her presence, then demanded information on her latest dating relationship.

Washington told investigators Crawford pushed her to the floor, slammed her head against a wall and choked her after she told him that she had not had sex with the man she was dating.
Chicago man is charged with murder after 'shooting innocent bystander dead' amid rioting in city suburb
---
Does All Black Lives Matter #Iyannadior
The question remains does all black lives matter? A trans women of color was brutally attacked in Minneapolis during one of the most craziest times a time we're black people should be united.
---
The Tricky Exceptionalism of 'Fellow White Women' 
In a time where easily sharable video provides weekly, if not daily, evidence of America's violent racism, a constant cacophony of individual voices respond in real-time. At the beginning of this week, the conversation-provoking event was a video of a white woman, Amy Cooper, calling the police to claim her life was being threatened by Christian Cooper, a black man peacefully watching birds in Central Park. That news was followed quickly by the excruciating footage of the police killing George Floyd in Minneapolis, Minnesota. These videos have sparked protests, demands for America to address its deadly racism, and a certain kind of social media scolding, often openly addressed to "Fellow White Women."

For as long as social media has provided a platform for activism, slactivism, and sometimes outright grandstanding, the phrase has popped up. But since the 2016 election, when white women proved to be the tipping demographic in the election of bigoted game show host Donald Trump as President of the United States, it seems to have come into heavy usage.
Minneapolis businessman loses office lease after he questioned black tenants
---
Without empathy the term 'community' is redundant
This idea of belonging and imagined private utopias were characterised in the subvertive explorations of the mid-twentieth century works of David Hockney's pictorial escapes in Domestic Scene (1963), retreats in his Cavafey poetry inspired The Beginning (1966), or differently in a more sexually liberating yet overtly violent esoteric excess William Borough's novel Wild Boys (1971). However courageous in their time for avocation for same sex relations, in retrospect collectively they portray queer visibility as lacking in outward empathy and visibility for others. This has become confounded.

Such manifestos for a vision for a supposed utopia doesn't widen for the inclusion for lesbians, transgender and BAME individuals. Also how does their context fit within the queer landscape of today given the lack of presence for others, especially where historically queer spaces and our representation are largely tailored and dominated by cis white gay men. This hasn't largely been questioned to the extent till now in which Rosie Hastings and Hannah Quinlan's practice observes and rightly exposes.
---
Passenger who squeezed flight attendant's butt & called him "gay boy" gets sent to prison 
An unruly passenger was just sentenced to six months in prison for the sexual assault of a male flight attendant.

The passenger, Gavin Capps, was flying with EasyJet from Manchester, U.K., to Iceland for work this past January, when he attacked the flight attendant.

Related: 4 firemen arrested for attempted sexual assault of a male teenaged volunteer

Capps had three beers on the flight and went to the front of the plane to get more, but he was sent back and told to wait for the in-flight service. When the duty-free trolley came down the aisle, Capps took 400 cigarettes from it and hid them under his seat.

Flight attendants warned him to stop causing trouble, but then he attacked.
"Ex-lesbian" is "thanking God" for the COVID pandemic because Pride parades were canceled
South Korea's coronavirus contact tracing singles out LGBTQ community
Petition Calls To 'Change Symbol For NHS' From LGBT Pride Flag
A Straight Man Thinks the Pandemic Might Have Turned Him Gay
---
Despite lockdown orders, murder rates are rising in cities across America 
The Police Executive Research Forum examined data on crime in 30 US cities for the period from March 16 to April 12. The law enforcement think tank found that murders increased in nine cities over the same four-week period last year.

Nashville reported the biggest bump, a 233% increase, from 4 homicides in 2019 to 14 in 2020.

Often "the victims and suspects knew or likely knew each other, or had been engaged in some type of dispute," Metropolitan Nashville Police Department spokesperson Don Aaron told Insider.

The PERF report also found varying increases in Baltimore; San Diego; Denver; Detroit; New Rochelle, New York; Charleston, South Carolina; Newark, New Jersey; and Prince George's County, Maryland.

Cities not included in the study have also seen spikes.

New York City reported 67% more homicides in April 2020 than April 2019, an "incredibly troubling" number of which resulted from domestic violence, NYPD Commissioner Dermot Shea told 1010 WINS.
False news swirls around Minneapolis officer in fatal arrest
---
A study examined the death certificates of LGBTQ teen suicide victims. This is what they found. 
LGBTQ youth who die by suicide are more likely to have been bullied, according to a new study published in JAMA Pediatrics.

LGBTQ youth are both more likely to be bullied and more likely to report suicidal thoughts and behaviors than cisgender, heterosexual youth. A team of researchers set out to determine if the two high rates are related.

The researchers examined death records for teens from 2003 to 2017, examining both the coroner's or medical examiner's report and police reports about the suicides. Since the records don't always say how a decedent identified, the researchers looked for keywords describing how their families saw them, if they had a same-sex boyfriend or girlfriend, or if they were taking steps toward a transition.

Overall, they counted around 3% of the nearly 10,000 suicide records they had access to as LGBTQ. The researchers note that this is probably an undercount – there may have been LGBTQ youth whose death certificates and police reports didn't mention their gender identity or sexual orientation in any way.
Religion can make gay youth more likely to commit suicide
---