Health/Food
---
Welcome to Errattic! We encourage you to customize the type of information you see here by clicking the Preferences link on the top of this page.
Religious right groups are masquerading as churches to hide how they spend their money
Increasingly, religious right organizations that don't resemble a church in any sense are declaring themselves to be just that. The reasoning is simple: by doing so, they no longer have to file publicly accessible documents detailing how they spend their money and how much they pay their leaders.

According to Ministry Watch, an independent group that monitors Christian charities, "more tax-exempt organizations that clearly are not churches are claiming the church exception. These organizations are using this exception to keep not only the government, but also donors, from seeing how their money is being spent."
---
11 brutally honest reasons millenials don't want kids
When it comes to embarking on the journey of parenthood, lots of millennials are saying, "Meh. No, thanks."

According to data from the Urban Institute, birth rates among 20-something women declined 15% between 2007 and 2012. Additional research from the Pew Research Center reflects a longer-term trend of women eschewing parenthood as the number of U.S. women who choose to forego motherhood altogether has doubled since 1970.

This trend is fascinating, in part because there's long been a taboo associated with people (particularly, women) choosing to opt out of parenthood. Women who choose not to have kids have been referred to as "shallow" and "self-absorbed," and even the pope has said the decision not to procreate is fundamentally "selfish."

In an effort to find out why so many young people are really deciding against parenthood, we solicited dozens of responses from our audience via Tumblr and Google Forms. The responses we received from people of all sexes and identities reveal that there are myriad reasons why people are opting out of parenthood — and all of them are equally valid.
---
I Can't Stop Cheating On My Wife
Dear Prudence,

I'm a man in my mid-30s with a beautiful wife. We've been married for 15 years and had a great kid very early on in our relationship. We both have great careers, nice friends, a very kinky and active sex life. Others generally look at us with admiration and envy. My problem is that I became a serial cheater around eight years ago. I analyzed quite a lot why I feel the need to cheat (sex with my wife is definitely better than with other women) and think that I like the challenge of "conquering" and later the romantic aspects of it. My affairs usually last a few months. I'm also very open with my relationship status (and my unwillingness to change it) to my affair partners. I even developed great friendships with two last affair partners, and the whole experience has generally been extremely enriching and positive for me.

I never fell in love with another woman, and I want to stay with my wife forever, but I can't seem, and also don't want, to stop seeing other women. My job involves a lot of travel, so it's easy to get away with cheating without arousing suspicion. In the beginning I didn't really think too hard about it, but going forward I want to be "square and fair." My wife doesn't have the slightest idea of my cheating and would obviously be devastated if she found out.

A year or so ago I started talking about opening up our relationship as a way to slowly "legalize" my behavior. While she isn't totally against the idea, it's more something she can imagine in a distant future and in a very controlled setting. I reckon that the romantic aspects and durations of my affairs would be serious no-gos for her. While the easy answer would be "stop before you blow up your perfect life," I feel like I'm not really able to. What are your thoughts?

—Can't Stop Won't Stop
---
Why woke diets featuring superfoods such as avocado and advocated by the likes of Ella Woodward are leading to a surge of distressing gut problems
The woman, in her mid-30s, looked pretty healthy, which, undoubtedly, was her goal. Sitting in my clinic – I'm a dietician at a busy London hospital – we began discussing her daily food and drink regime.

Work was busy and stressful, so there wasn't much time for breakfast, apart from some fruit or a green juice. Lunch was a salad brimming with chickpeas and roasted vegetables and topped with a sprinkling of antioxidant-rich seeds.

Yet more vegetables and maybe some 'plant protein' – beans and nuts – for dinner. She tries to limit her dairy intake, choosing lattes made with almond or soya milk.

And yet, here she was, almost doubled over with gut pain, complaining of bloating, cramps and other more embarrassing, and distressing, digestive complaints.

'I never touch junk food,' she added, hopefully.

At this point, I know I'm going to have to break some bad news. She may think her diet is exemplary but, in fact, it's the cause of her problems.

I call it 'woke' or overzealous healthy eating – consuming vast quantities of so-called 'clean' ingredients while avoiding entire food groups such as dairy, carbohydrates or meat for health or 'ethical' reasons.

And I believe this kind of trendy eating is behind a surge in cases of irritable bowel syndrome (IBS) that I, and my colleagues, have been seeing.
---
So Long, California? Goodbye, Texas? Taxpayers Decide Some States Aren't Worth It
Two years after President Trump signed the tax law, its effects are rippling through local economies and housing markets, pushing some people to move from high-tax states where they have long lived. Parts of Florida, for example, are getting an influx of buyers from states such as New York, New Jersey and Illinois.

Many people saw their overall taxes go down after the 2017 law was passed. But the law had two main changes making it tougher to live in high-cost, high-tax states, especially compared with lower-taxed options. It essentially curbed how much homeowners can subtract from their federal taxes for paying local property and income taxes, by capping the state and local tax deduction at $10,000. It also lowered the size of mortgages for which new buyers can deduct the interest, to $750,000 from $1 million.

These changes have the biggest impact on a sliver of the population who have high incomes and live in expensive areas. They tend to have white-collar jobs and the ability to pick up and move. Many own their own businesses, work remotely or are nearing retirement.

Critics say the changes have hurt everyone who lives in high-tax states, by taking a bite out of tax revenue. New York Gov. Andrew Cuomo, for example, panned the state and local tax cap last year. "It has redistributed wealth in this nation from Democratic states—we're also called blue states—to red states," he said at the time.
---
Black youth have some of the highest suicide rates in America, and we're only beginning to understand why
Teen suicide rates among black youth are increasing. In 2016 and again in 2018, national data revealed that among children age 5-11, black children had the highest rate of death by suicide. For the years 2008 to 2012, 59 black youth died by suicide, up from 54 in the years 2003 to 2007.

Also, the 2015 Centers for Disease Control and Prevention's biennial Youth Risk Behavior Survey reported that compared to non-Hispanic white boys, black high school age boys are more likely to have made serious suicide attempts that require medical attention.

I am a professor of psychology and also director of the culture, risk, and resilience research laboratory at the University of Houston. I recently co-authored a study that suggests that new risk profiles may be needed for better suicide prediction in African Americans in particular.
---
The safety tips every LGBT+ person should act on before they travel
LGBT+ people love to travel but many of us don't know how to stay safe and avoid problems.

Here is the travel safety advice you need for trips all around the world.

Whether you are a lesbian, gay or bi single or couple, an LGBT+ family, or a trans, intersex or non-binary person, there are particular tips that can help you.

Countries that criminalize gay sex
Currently 70 countries criminalize homosexuality. But those that do vary wildly.

About a third only technically criminalise sex between men. The remainder make same-sex acts between all genders illegal.

Some enforce the law, others ignore it. In most, the penalty is jail. In a handful it is a beating or the death penalty.

Notably, the letter of the law is often less important than police and social attitudes. For example, even where lesbian sex is technically legal, female couples may still face harassment.
---
Why Does It Feel Like No One Wants To Commit? The Answer Is Simpler Than You Think
Dating is more complicated than ever right now: You can be Gatsbyed, breadcrumbed, and ghosted by your Tinder match... all in the same week. And even when a great first date gives you butterflies, knowing what to do next can be confusing AF. Luckily, in Elite Daily's series, We Need To Talk, our Dating editors break down the latest terms, trends, and issues affecting your life with their own hot takes to figure out how to navigate finding love in a world that changes faster than you can swipe left.

PSA: "Commitment" is not a dirty word. Whether the person you're talking to is "sooooo busy with work" or "honestly not looking for anything serious right now," it can feel like there's an endless list of reasons no one wants to define the relationship, and an endless number of people who will lead you on, only to break your heart. Asking someone whether or not they want to commit to you can be more nerve-wracking than interviewing for your dream job and waiting on pregnancy test results combined, and it can make finding an exclusive relationship feel next to impossible. The good news? It's not just you, and contrary to popular belief, casual hookup culture isn't the only thing to blame.
---
I Live With Six Brothers. I Have Sex With Two of Them. It's Fine, They Know.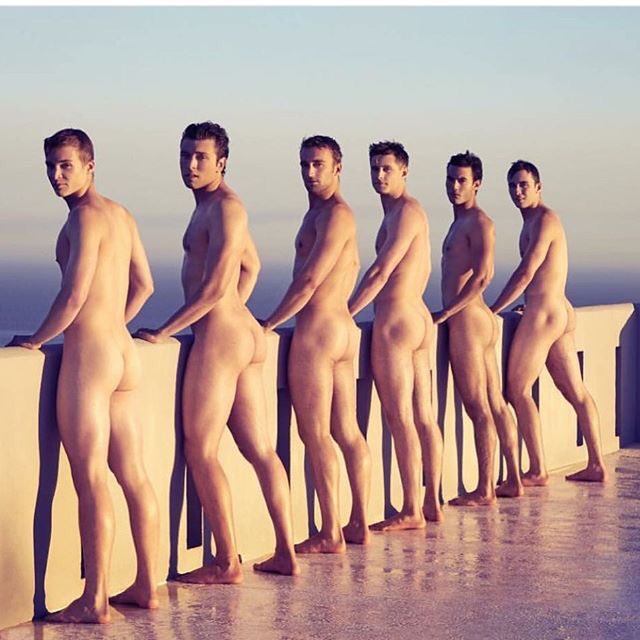 Dear How to Do It,

I (a man) live in a large house along with six brothers, all adults and close to each other in age, two of whom I am having sex with. I am naturally much closer to them than the other four. "Yarin" and "Ferdinand" are both fully aware that I have sex with both of them. With the exception of occasional flares of jealousy on Ferdinand's part (based in insecurity; we're working on it), it seems to suit all of us very well. The house we share the rent for is large enough that I'm sure the other four brothers don't know about the sex.

The problem is that I don't know what to call this arrangement, even to myself. I'm often uncomfortably aware of just how unconventional it really is. When with one or both of them in public, I don't know how to answer when people ask what Yarin and/or Ferdinand are to me. Yarin usually answers that we're friends, which I don't mind. Ferdinand has brazenly answered that I am his boyfriend whom he shares with his brother, which I DO mind. That part isn't anyone's business! Ferdinand is somewhat hurt by this, as he is openly affectionate with me in public and expects reciprocation, but I'm a quiet person, while there are Mardi Gras parades more reserved than Ferdinand. My sex life is absolutely not the business of random strangers. Should I follow Yarin's lead and just say we're friends? And can I tell Ferdinand to cool it in public?

—Oh, Brother
---
Tacos, anyone? Iguanas are falling from trees, and people are selling the meat online
Mango season may be months away, but if you live in South Florida today, your trees may be ripe for the picking — of iguanas.

Iguana meat, dubbed "chicken of the trees," started showing up on Facebook Marketplace overnight, as the temperature dipped into the 40s. The green iguanas are an invasive species, stunned lifeless by South Florida's occasional cold snaps, and they die if the chilly weather holds. The National Weather Service even tweeted to watch out for falling iguanas.

That apparently makes them easy pickings for backyard harvesters.
---
Man strangles coyote after animal attacks his child during family walk 
KENSINGTON, N.H. – A coyote attacked several people within hours Monday before being killed by a local man after the animal tried to bite his son, according to Kensington police.

Kensington Police Chief Scott Cain said the man was walking with his family on Phillips Exeter Academy's Red Trail on the Kensington-Exeter line when the coyote appeared and attacked the family's young son.

Cain said the coyote was only able to bite the child's jacket before the father grabbed the animal and strangled it to death. However, in the struggle, the father was bitten and he had to go to the hospital to receive rabies shots, Cain said.
Mountain lion attacks and injures child in Orange County wilderness park
---
The Most and Least Physically Active U.S. States
New government research paints a dire picture of Americans and their exercise habits. Across all 50 states, at least 15 percent of adults reported being physically inactive, while in some areas of the country, nearly 50 percent of adults said they got no form of exercise.

The research is based on four years of survey data (2015-2018) collected by the Centers for Disease Control and Prevention and was published Thursday on the CDC's website. The telephone-run survey asked people if they had participated "in any physical activities or exercises such as running, calisthenics, golf, gardening, or walking for exercise" in the past month, outside of any work duties. Those who said no were classified as inactive.
---
Georgetown students are asked if America is the greatest country in the world. Survey says: Um, no. 
Campus Reform's Cabot Phillips visited Georgetown University in Washington, D.C., recently to confirm polling that indicates a large swath of young Americans are declaring that the United States isn't the greatest country on Earth.
---
Latest Data Confirms Anti-Vaxxers Are Winning: Measles Is On the Rise
If you thought that measles episode of The Brady Bunch was hilarious and that measles is just such a cute old-timey virus, then you'll be happy to hear: Measles is back! Thanks to the efforts of down-home anti-vaxxer folk, we're now officially living in a world that has more cases of measles since 1992. Nostalgia for the '90s is out of control! We should have resurrected Nirvana, not measles. RIght?
---
Two Houses Is Better Than a Divorce
Getting married is like voluntarily committing oneself to ride a tandem bike forever with no real destination. When one person gets tired, the other has to pedal harder or the entire operation collapses, and most divorce proceedings are just both partners yelling that if the other had pedaled hard enough then the bike would still be moving. Perhaps the appeal of living apart together (LAT) is avoiding this pressure for married couples to constantly synch up and operate in tandem rather than operating as separate entities that come together when it suits. LAT seems like an ideal solution for many of the problems that arise over the course of a marriage, affording the opportunity to be responsible for one's own bike without having any reason to critique anyone else's peddling.
---