Health/Food
---
Welcome to Errattic! We encourage you to customize the type of information you see here by clicking the Preferences link on the top of this page.
The innovations of Medical Technology in relieving Depression 
One can feel depression and express it in a different manner. Science is researching on it and trying to help people to get relief from this mental condition. There is already much advancement with current medical and psychological therapies. The resistant cases i.e. patients who do not get benefit from current possible therapies may require the use of electric shock in a therapy called Electroconvulsive therapy.

There is one step forward in the treatment of depression and Medical technology has introduced several devices to help people with depression.
Teen screen time linked to feelings of loneliness: The importance of spending time with friends
---
Dolly Parton's mission to help kids read
Video.
---
Addiction and Recovery: When Your Parents are the Problem
I was 13.

My mother seated us in the back so that we could read and fidget without distracting the others. We weren't the only kids there, but there weren't many of us. We didn't have family to watch us, and looking back, I realize how hard my mother must have worked to heal — while raising children. But it didn't always work so well, sadly, as we were put into foster care later on.

The AA meetings we attended were usually pretty full. It was humbling to see so many men and women admit their weaknesses; it was heartbreaking to know that some people wouldn't make it back.
---
Man Gets Horrifying Bacterial Infection From Cleaning His Fish Tank
Pet owners are at risk for countless animal-related diseases. But you probably wouldn't guess that owning a fish could be detrimental to your health. However, a recent article published in BMJ Case Reportsthis link opens in a new tab tells the story of a 73-year-old man who contracted a horrifying bacterial infection after cleaning his fish tank.

After breaking out in chickenpox-like rashes on his arms and torso, the unnamed man was sent to the University of Iowa's infectious disease unit. The doctors who treated him first thought that he might have developed an infection from a bacterium called Nocardia, which can cause chest pain, coughing, and breathing difficulties.
---
Having one mental health disorder increases your risks of getting another
New studies reveal that most psychiatric illnesses are related to one another. Tracing these connections, like the mapping of a river system, promises to help define the main cause of these disorders and the drugs that could alleviate their symptoms.

The Danish Psychiatric Central Research Register is an enormous treasure trove of clinical data documenting every hospitalization for mental illness in Denmark over the course of 16 years.

In a recent study published in January 2019, Oleguer Plana-Ripoll from Aarhus University in Denmark and his colleagues analyzed records from close to six million Danes. They found that being affected with one mental disorder increased the risk of developing another — pointing to their possible relatedness.

For example, when young women were diagnosed with a mood disorder such as depression before age 20, they had a high risk of developing another disorder such as obsessive-compulsive disorder within the next five years.
---
More California students may be banned from using cellphones at school under new bill
California students could be restricted or banned from using smartphones at school under a bill by a state lawmaker who says the devices can interfere with classroom learning.

The measure by Assemblyman Al Muratsuchi (D-Torrance) would require school boards to adopt policies that limit or prohibit the use of cellphones on school grounds, leaving it up to them what their rules would do.

"To the extent that smartphones are becoming too much of a distraction in the classroom, I think every school community needs to have that conversation as to when is too much of a good thing getting in the way of educational and social development," Muratsuchi said Wednesday after introducing the bill.

Many school districts have already banned the use of cellphones, said Muratsuchi, a former Torrance school board member.
---
Tech Start-Up Wants to Help Travelers Avoid Homophobic Hotels 
The world's largest short-term rental marketplace dedicated to the gay community has launched a campaign designed help LGBTQ travelers avoid homophobic hotels.

Misterb&b recently announced a Wefunder campaign that gives the public the opportunity to invest in the company in order to help launch its expansion beyond short term rentals and into hotels.

"Misterb&b wants to build equality into the sharing economy and give back to a community that's been historically economically marginalized, by providing the misterb&b community with the power of part ownership of the company," the company said in a statement.

Already a half-million dollars have been raised through the campaign, which the company says will be used to provide gay and gay-friendly hotel rooms on the platform.
---
Teaching children LGBT classes 'can help stop terror attacks', says gay rights row teacher
Teaching children to reject homophobia can help stop terror attacks, according to a teacher at the centre of a gay rights row.

Andrew Moffat, who is the assistant head of Parkfield primary school in Birmingham, said getting pupils to understand 'diversity and difference' may help prevent further atrocities by those with extreme ideologies.
---
I'm Ugly. Will I Ever Stand a Chance in the Gay Dating World?
Dear Papi,

I'm 25, just moved back to my hometown, and on three dating apps with no years of relationship experience under my belt. Papi, the truth is I'm beginning to think I'm...ugly. I feel I have a lot to give, but when it comes to getting a boyfriend, I'm scared I don't look the part. I know it might sound shallow, but it's all I can think about right now. What should I do, and will I ever find love?

Yours,
Ugly Duckling
---
Being Black in a White Academic World
While Operation Varsity Blues uncovered the most explicit example of rich people buying their children's future, the scandal has sparked a larger conversation on the ways in which elite college admissions have always been tilted toward people like those charged: rich, white parents who, should their children still not measure up despite a childhood of private test-prep tutors and expensive extracurriculars, have the means to buy their way onto Ivy League campuses with a hefty donation or to influence their way in through family legacy.

Meanwhile on these same campuses, low-income students and students of color are assumed to be there only because of affirmative action. In other words, to not deserve their spot. Below is an edited and condensed conversation between Slate editorial assistant Rachelle Hampton (Northwestern Class of 2017), New York Times writers Aisha Harris (Northwestern, 2009) and Jamelle Bouie (University of Virginia, 2009), and Slate parenting columnist and podcaster Carvell Wallace (NYU, 1997) on what it's like to navigate these primarily white academic spaces when your presence there is assumed to be unearned.
---
How to see the 'super worm equinox moon,' the last supermoon of 2019 
Get ready, skywatchers. The last supermoon of 2019 will be visible in the night sky Wednesday, coinciding with the spring equinox that heralds the start of a new season.

The March 20 spectacle will be the final of this year's three back-to-back supermoons. The first was on Jan. 21, and the second — the biggest and brightest supermoon of 2019 — was on Feb. 19.

A supermoon is a full moon that has reached the closest point to Earth in its monthly elliptical orbit around the planet. As such, supermoons appear larger and brighter in the night sky, though these changes are typically far too subtle to detect.

Full moons can be observed with the naked eye and don't require any special equipment.
Check out these amazing images of the last supermoon of 2019, the 'super worm moon'
---
Anesthesia can help patients forget a disturbing memory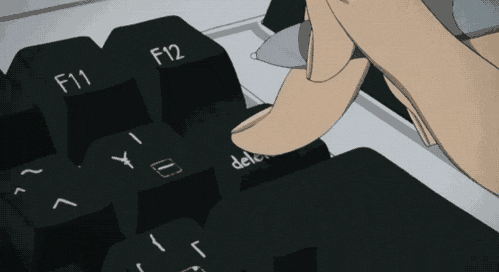 Giving patients an anesthetic can help them forget a disturbing memory, according to research published today in the journal Science Advances. It's the latest study to investigate the conditions that might prevent memories from sticking, and it could be a step toward finding a technique that helps people deal with harmful memories related to anxiety, trauma, or addiction.
---
Science Says Doing These 11 Things Will Help Love Grow In Your Relationship 
If you're looking for ways to help love grow in your relationship, you're in luck. There are all sorts of things you can do as a couple, and new habits you can adopt, to make your bond stronger. And what's even better is these tips can be applied at any time, during any stage of your relationship.

They can be a great way to keep your love going, throughout the years. But they're especially helpful if you happen to be feeling disconnected, unsure, or unhappy. "Many couples get into set routines and the relationship turns stale and predictable. Then, they grow apart," Jonathan Bennett, relationship and dating expert at Double Trust Dating, tells Bustle. "It's always possible to increase your bond with your partner and there are many ways you can accomplish it."
---
These Are the World's Happiest (and Most Miserable) Countries 
Finland has topped a global happiness ranking for the second year in a row.

It beat Nordic peers Denmark, Norway and Iceland in a ranking of 156 countries by the United Nations Sustainable Development Solutions Network.
---
12-Year-Old Boy in Coma After Being Attacked on Bike by Pack of Dogs: They 'Could've Killed Him' 
A 12-year-old Mississippi boy is in a coma after he was attacked by a pack of dogs while riding his bike on Friday.

Aden Green was "mauled by six dogs" in Winona, a spokeswoman for the Montgomery County Sheriff's Department tells PEOPLE. Green was reportedly riding his bike when the mixed-breed dogs spotted him and attacked, Montgomery County Sheriff Bubba Nix tells PEOPLE.

"The dogs pulled Aden off his bike and into a ditch," reads a GoFundMe pagethis link opens in a new tab set up for the family. "Thankfully someone driving by was able to beat the dogs away from him and call for help."
AIR FRANCE-KLM DOG DIES DURING FLIGHT TO L.A. ... PETA Lashes Out
---