Health/Food
---
Welcome to Errattic! We encourage you to customize the type of information you see here by clicking the Preferences link on the top of this page.
Why team-building exercises are useless (and what you should do instead)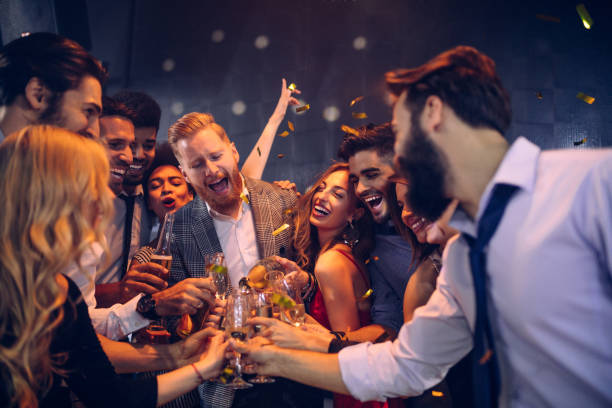 Someone we know recently told us about a team-building event that proved anything but.

The chief executive who arranged it loved mountain biking. So he chose a venue to share his passion with his team. On the day, he shot around the track. Others with less experience took up to three hours longer. He settled in at the bar with a small entourage. Other staff trudged in much later, tired and bloody, not feeling at all like a team.

Many of us can recall team-building exercises that seemed like a waste of time. One problem is overcoming the natural human tendency to hang out with those people we already feel comfortable with, just as that chief executive did.

We suggest there is a better team-building approach. It doesn't involve bicycles or obstacle courses or whitewater rafting. It doesn't even necessarily involve your whole team.
---
An ice cream recall -- NOW? Canadian dairy issues warning amid heat wave
Don't have a meltdown over this -- but there's now a recall of ice cream during this crazy heat wave.
---
Pennsylvania school district tells parents to pay their lunch debt, or their kids will go into foster care 
The Wyoming Valley West School District in Pennsylvania sent out hundreds of letters this week telling parents who had lunch debt to pay or their children could go into foster care.

The letter, which was reviewed by CNN, told parents that there have been "multiple letters sent home with your child" and that no payments had been made.

"Your child has been sent to school every day without money and without a breakfast and/or lunch," the letter read. It also said failure to provide children with food could result in parents being sent to Dependency Court.

"If you are taken to Dependency court, the result may be your child being removed from your home and placed in foster care," the letter read.
---
Alcohol tainted with methanol suspected of killing at least 19 people in Costa Rica 
Costa Rica has issued a national alert about tainted alcohol after 19 people were confirmed to have died over the past few weeks from methanol poisoning. The government says several alcohol brands have been tainted with methanol, a poisonous alcohol found in solvents and antifreeze.

Since early June, 14 men and five women across Costa Rica have died from methanol poisoning, according to the Ministry of Health. They ranged in age from 32 to 72. Seven of the deaths were in the San Jose province, which includes San Jose, the most populous city in Costa Rica.

The Ministry of Health said information on the deaths is "preliminary" and an investigation is ongoing.
---
Nearly 90 Hummus Products Are Being Recalled Over Listeria Concerns—Here's What You Should Know 
Hummus manufacturing giant Pita Pal Foods, LP just issued a voluntary recall of 87 types of hummus products over concerns of listeria contamination, reports the U.S. Food and Drug Administration. The products were flagged as potentially dangerous during an FDA inspection at the company's Houston, Texas-based manufacturing facility. They were distributed nationwide in the United States and the United Arab Emirates.

Hummus brands affected include Lantana, Fresh Thyme, Harris Teeter, and 7-Select, but we've included the full list below. The majority of the products being recalled have "best by" dates between July 21, 2019 and August 30, 2019, but a few have them from November or December 2019.
Parents eye water supply after 7 cancer cases...
---
My Steamy Online Chat Partner Turned Out to Be a 16-Year-old Girl
Dear How to Do It,

An occasional time-waster of mine is to go into random text-only chat rooms and spin a fantasy for a willing woman. It's fun and creative and everyone has a low-commitment good time (I hope). Recently, someone online asked if I would do a "losing her virginity" scene with her. I said sure, and I took her through a very sweet and consent-filled fantasy where she got to direct the action and feel like a star. At the end of it, she confided in me that she is actually 16 and really a virgin and also, would I want to meet up to do this for real? I of course said that I didn't think this was a great idea but that she would make a great partner for someone someday. (I am well over 16.) But now I'm conflicted and totally gun-shy about going back online. I know, of course, that whoever is on the other side of the chat could be a boy/girl or a nonbinary/furry person of any age or orientation, but this definitely made me uneasy. Did I do a wrong thing? Is there a better way to proceed? Or should I just be happy she had a nice experience in her own home with a faraway guy who hopefully gave her a template for how it could go when she finally finds herself ready to have sex?
---
Pet Dog Mauls Schoolboy In Park, 10-Year-Old Left With Deep Wounds 
A large dog attacked a 10-year-old schoolboy while he was walking in a park in Greater Manchester, England. The boy was mauled by the Doberman-like dog Monday.

According to local reports, the child was left with deep wounds across his back after being savaged by the canine. George Parker was found covered in blood and was rushed to a hospital. His mother, Catherine O'Neill, told the Sun that she was distraught after seeing her son was brutally attacked by the dog.

"He had blood marks all over him. He lifted his top up and I saw all the scratches and cuts," the mother told Manchester Evening News. "He said he'd gone onto the field and asked the owner if he was friendly. The dog was off the lead... The children said it was a black and brown dog. I phoned 101. He was crying and was upset. He was a bit quiet, which is not like George."

The mother also added that the owner of the dog left the scene when the attack took place, leaving her son injured. The 34-year-old expressed concern that the attack might make her son fear dogs for life.
3 Dogs Kill 8-Year-Old Boy After Escaping Home, Shot Dead By Police
Man Suffocates Neighbor's Pit Bull To Death In Front Of Owner
---
PLANE SECURITY DRAG MAN FROM HIS SEAT IN SHOCKING VIDEO
An airline which authorised dragging a passenger from his seat has defended its actions, saying it was just following European safety regulations.

In footage filmed onboard a Tarom flight from Bucharest to Cairo, a man is seen being forcibly removed from his seat by three airport security staff.

Passenger Viorica Hagagg, who was onboard flight RO0101, filmed the incident and posted the video on Facebook.

She said that the man's wife, who was sitting in an emergency exit row, was asked to leave the aircraft. She couldn't speak English or Romanian, and therefore couldn't understand the emergency procedures.
---
Florida will require mental health education for students in sixth grade and above
Florida will become the third state in the US to require students to learn more about mental health, behind Virginia and New York.

The Florida State Board of Education voted on Wednesday to require public schools to provide students in grades six and above a minimum of five hours of mental health education annually.

The announcement comes as studies reveal more about how screen time and social media impacts teenagers mentally.

According to the department's press release, the curriculum will include: awareness of signs and symptoms, the process for getting or seeking help for themselves or others, awareness of resources and what to do or say to peers struggling with mental health disorders.
---
What to Ask For When You're Bumped From a Flight
Last year, a passenger on United was given $10,000 in travel credit for volunteering to be bumped from her flight. While it's very unlikely you'd receive the same amount if you agree to volunteer, it's important you know what you're entitled to.

While the odds of being involuntarily bumped from your flight are pretty slim these days, it's still possible. It's much more likely airlines will voluntarily bump passengers on overbooked flights, luring them with compensation in exchange for their seat.

If you're standing at a gate and an attendant offers compensation, it's important you know how much cash you're entitled to. Technically, under regulations by the Department of Transportation, there is no limit to the amount of cash an airline can offer a passenger who volunteers to be bumped; some airlines like Delta and United have allowed gate agents to give out up to $10,000 and $9,950 in travel credits, respectively. (To reiterate, however: It's very unlikely.)
---
A YouTuber could face criminal charges after a picture he posted of a handwritten in-flight menu on Indonesia's flagship airline went viral 
A YouTuber could face criminal charges after his photo of a handwritten menu from his flight on Garuda Indonesia, Indonesia's flagship airline, was mocked online.

Rius Vernandes, who has 121,000 followers on Instagram and 500,000 subscribers on YouTube and often reviews flights, shared the image of the menu on his business-class flight on Saturday with the caption "The menu is still being printed sir," The Guardian reported.

The menu, written on a white piece of paper, showed options including beef steak and crème brûlée.
---
Writing therapy is the cheapest and easily accessible form of therapy.

People have used writing as a medium for emotional expression for ages.

Directed writing can be your own version of therapy.

The concept of writing as therapy was first introduced by New York psychologist Dr Ira Progoff in the mid-1960s.

"As a practising psychotherapist who had studied under Carl Jung, Progoff developed what he called the Intensive Journal Method, a means of self-exploration and personal expression based on the regular and methodical upkeep of a reflective psychological notebook," writes Sharon Hinsull of Counselling Directory.

Many people have so many feelings of hurt, stress, envy, anxiety and regret, but they rarely stop, think and make sense of them.
Habla Español? Hispanics face growing mental health care crisis
6 women share exactly why they "broke up" with their therapist.
---
How Often Should You Wash Your Dog?
Most dogs don't require bathing more than every two weeks, according to Mark D. Freeman, DVM, an Assistant Professor at VA-MD College of Veterinary Medicine."If they live in a clean environment, sometimes that number is even less," Dr. Freeman says. That's partly why the ASPCA thinks you can get away with bathing your dog as infrequently as once every three months. Dogs that spend time both indoors and outdoors, however, are more likely to need bathing every two weeks because they're simply more likely to get dirty.
---
Back Off, Mom

My mom thinks she'll help care for my first child, but she couldn't be more wrong. How do I make this clear? 
Dear Care and Feeding,

My husband and I want to have our first kid soon. Before we start trying, we need to figure out how to handle my mother.

We aren't close at all. I maintain a polite relationship with her to minimize guilt trips and dramatics that arise when I keep the much-greater distance I would prefer. She's learned that there will probably be a kid eventually, and she's become obsessed with moving near me and being "Grandma's Babysitting Service." I've tried telling her that wouldn't work for us, but she says, "You have no idea how hard it will be, especially after the second" or "Why have babies if you're going to dump them at some day care?" or "You can't afford good child care."

We can afford day care, and while it's expensive, more importantly, it's not my mother. She was a big believer in corporal punishment and severe "Tiger Mom" parenting methods. I would never leave a kid with her unattended for even a few minutes.

We have major differences in values, and she thinks it's her responsibility that her grandchildren participate in her religion (she embraces its most judgmental and hateful aspects), which is unacceptable to my husband and me. I don't want her "help" raising my child, and I don't want to deal with her guilt trips, unsolicited advice, and other intrusions into the happy and stable life I've built for myself.

She claims all her friends live near their grandbabies and take care of them when the parents have to go to work, and that it's not fair that she might not get to do the same. She has started looking at homes in our area (where she knows no one but us), and, as she can't afford to live in the city, she's started telling us to move to the suburbs and get a house with enough room for her to live with us. This is not happening. Is there a way to handle this short of full estrangement while she's living in a fantasy world and not my metro area?
Dad murdered autistic sons by driving off pier: prosecutors
---
Georgia man dies in Dominican Republic, bringing US death toll to at least 10 
A Georgia man died in the Dominican Republic in March, adding to the list of U.S. tourists who have passed away in the Caribbean vacation destination this year.

In a statement sent Tuesday, the State Department confirmed to USA TODAY that an American citizen died there in March.

ABC News and Atlanta affiliate WSB-TV 2 report Tracy Jerome Jester Jr., 31, of Forsyth, Georgia, died on March 17 while vacationing with his sister, according to his mother, Melody Moore.

Moore told ABC she spoke to her son the night before he died and that he noted he drank a soda that tasted odd. The next day, her daughter called to say he was vomiting and complaining he couldn't breathe.
Delaware woman who says she was brutally beaten in the Dominican Republic sues resort for $3 million
---