Health/Food
---
Welcome to Errattic! We encourage you to customize the type of information you see here by clicking the Preferences link on the top of this page.
How Tracy Sherrod Came to Lead America's Oldest Black Publishing Imprint
Lauren Michele Jackson recently wrote a piece for Vulture, looking at lists of Black texts that pop up whenever there's a galvanizing incident of racial violence. A lot of the magazines and websites will publish a list like, here's what to read to think about race. Jackson wrote. "Aside from the contemporary teaching texts, genre appears indiscriminately: essays slide against memoir and folklore, poetry squeezed on either side by sociological tomes. This, maybe ironically but maybe not, reinforces an already pernicious literary divide that books written by or about minorities are for educational purposes, racism and homophobia and stuff, wholly segregated from matters of form and grammar, lyric and scene." I'd really like to hear your perspective on this, because you publish books about race, but you publish books about everything. Do you think readers should be looking at books as curative or as medicine for toxicity and racism in this culture?
---
I Can't Overcome the Curse of the Well-Endowed Man
Dear How to Do It,

I'm a single father in my late 30s interested in getting back into the dating game following a two-year hiatus. As someone who spent most of his 20s involved in making pornographic movies, I've spent my 30s normalizing sex and relationships. As an extremely well-endowed man, I came to accept the idea for a long time that I would never serve more than one purpose to a woman and that a serious, committed relationship was just not in the cards for me—that I was essentially a novelty act for curious women. I don't want to give a potential partner the impression that sex is unimportant to me, but I also don't want to feel like I'm being used for that one specific reason either. After so many instances of dating a woman until she can find out for herself if bigger really is better, I'm starting to lose hope that anyone will ever see me as a legitimate partner and not just a fun story to gossip to their girlfriends about. How should I approach the subject without scaring off a potential partner?

—More Than a D
---
Toxic hand sanitizers have blinded and killed adults and children, FDA warns
Adults and children in the United States have been blinded, hospitalized, and, in some cases, even died after drinking hand sanitizers contaminated with the extremely toxic alcohol methanol, the Food and Drug Administration reports.

In an updated safety warning, the agency identified five more brands of hand sanitizer that contain methanol, a simple alcohol often linked to incorrectly distilled liquor that is poisonous if ingested, inhaled, or absorbed through the skin.
---
Conservatives are flocking to a new 'free speech' social media app that has started banning liberal users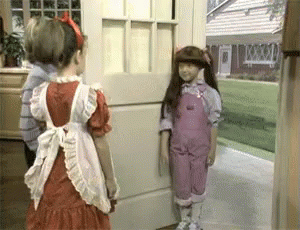 Last week, Sens. Rand Paul, R-Ky., and Ted Cruz, R-Texas, both announced on Twitter that they were moving to a new social media platform.

"I'm proud to join @parler_app -- a platform gets what free speech is all about -- and I'm excited to be a part of it," Cruz tweeted.

Many others followed suit. Parler, founded in August 2018, touts itself as an "unbiased" social media platform focused on "real user experiences and engagement." In recent weeks, it has become a destination for conservatives who have voiced their disapproval of how mainstream platforms such as Facebook and Twitter moderate content.

But as with every other platform on the internet, Parler's free speech stance goes only so far. The platform has been banning many people who joined and trolled conservatives.
---
Florida State University tells staff they can't care for kids while working remotely
Florida State University has informed its employees that as of Aug. 7 they will no longer be allowed to care for their children while working from home during the coronavirus pandemic, according to reports.
---
This is the ideal penis size to make women climax: survey
Bigger is better — to a point.
---
The data is in: men are too fragile to wear Covid-19 masks. Grow up, guys 
Last week, our social media feeds were flooded by the image of Dr Anthony Fauci, the top US infectious disease expert, telling US senators that the country was "going in the wrong direction". The image had a vivid, layered power. Not only did it feel like a national death knell, but Fauci's appearance – in an imperial-red face mask emblazoned with the insignia of baseball's Washington Nationals – seemed to signal another culture war. Fauci was making a comment about how to maintain one's masculinity while wearing a face mask.

Fauci apparently isn't the only one anxious about face masks impeding his masculinity. The shock jock Joe Rogan, known for his massive following of male listeners, recently suggested that only "bitches" wear masks. Donald Trump Jr was photographed at a packed party in the Hamptons, like a baddie from a John Hughes film, conspicuously sans mask.
Horror Fans Are Coping With Pandemic Better Than Average Person, New Study Suggests
---
Young Americans Are Partying Hard and Spreading Covid-19 Quickly 
Covid-19 is increasingly a disease of the young, with the message to stay home for the sake of older loved ones wearing off as the pandemic wears on.

The dropping age of the infected is becoming one of the most pressing problems for local officials, who continued Wednesday to set curfews and close places where the young gather. U.S. health experts say that they are more likely to be active and asymptomatic, providing a vast redoubt for the coronavirus that has killed almost 130,000 Americans.

In Arizona, half of all positive cases are people from the ages of 20 to 44, according to state data. The median age in Florida is 37, down from 65 in March. In Texas's Hays County, people in their 20s make up 50% of the victims.
Some Restaurants Are Closing Again After Customers Throw Fits Over Wearing Masks
PSA uses mask-wearing 'Friday the 13th' slasher villain to get New Yorkers to ... wear masks
He posted his regrets over attending a party in California. The next day, he died of coronavirus
Some States To Out-Of-Towners: If You Come Visit, Plan To Quarantine For 2 Weeks
Family of Man Who Died of Coronavirus Hit With $1 Million Hospital Bill
They were arrested for breaking lockdown rules. Then they died in police custody
---
Couple Married for 53 Years Hold Hands as They Die of Coronavirus on the Same Day 
A couple who were married for more than half a century reportedly succumbed to coronavirus complications on the same day in Texas.

According to CNN, Betty and Curtis Tarpley, 80 and 79, died within an hour of each other on June 18 and held hands during their final minutes together.

The couple's son, Tim Tarpley, told the network that Betty showed symptoms of the deadly disease just before she was taken to Texas Health Harris Methodist Hospital Fort Worth on June 9. Curtis was admitted to the same hospital just two days later.

Tarpley said Betty phoned both him and his sister, telling them she was at peace with dying as her condition continued to decline.

"I just screamed, 'No!' I was like, 'I've got too much, too many other things to do in this life that I want to show you, and I'm not ready,'" he recalled to CNN.
America's dad Tom Hanks is very disappointed in you for not wearing a face mask in public
Controversy Brews Over D.C. Socialite's Backyard Party After Guests Reportedly Get COVID-19
Groom dies after infecting over 100 wedding guests with coronavirus in India
Cold Stone Employee Fired After Woman Says Kids Were Discriminated Against for Not Wearing Masks
India coronavirus: Official asked to wear mask assaults female worker
---
This Is America's Favorite Chain Restaurant, According to Report
Across America, cities are struggling with the realities of how to reopen dine-in restaurants during an ongoing pandemic. But back when "coronavirus" wasn't quite part of our vocabularies, America was already on its way to crowning a new favorite sit-down restaurant chain—at least according to the American Consumer Satisfaction Index. ACSI has just released its annual look at major brands across the dining spectrum, and this year, LongHorn Steakhouse has topped the full-service list.

Last year, Texas Roadhouse claimed the top spot for the second year in a row, having knocked off the 2017 champ, Cracker Barrel. But this year, after significant drops from both Texas Roadhouse and Cracker Barrel...
---
Phonies Don't Like Spending Time Alone; Authentic People Do
You know them when you see them – the phonies in your life. Maybe they are sycophants. They laugh too loudly at unfunny jokes. They say things you know they don't believe, because they think that then, other people will like them. Or the "right" other people will like them, the ones they are trying to impress. They are trying too hard.

You probably don't like being with people who seem inauthentic. It's uncomfortable. Well guess what? They don't like spending time with themselves either. That's one of the costs of phoniness – it is no fun being alone with yourself.

In contrast, people who are authentic have a great big advantage: they like their own company. Spending time alone doesn't scare them. They don't worry about being lonely. Their alone time is something they value. It is important to them and they benefit from it.
---
These Photos Of Pandemic Plastic Fitness Pods Are As Post-Apocalyptic As You'd Imagine
On June 12, California schools, bars, gyms, and a handful of other facilities in the state could reopen after an order from Governor Gavin Newsom. Of course, reopening comes with more than a few caveats. Per rules from the California Department of Health, in order to reopen, gyms have to abide by a number of stricter health and safety guidelines. This includes things like requiring guests to wear masks while entering and exiting the gym, encouraging the use of masks while working out, more stringent sanitation processes, and consistently enforcing social distancing guidelines. The guidelines also recommend fitness centers like yoga studios require guests to bring their own mats and towels. While "plastic pods" is not listed in the guidelines, Inspire South Bay Fitness in Redondo Beach, California saw an opportunity and just went for it.
---
Mother Denied Service Because Of Her Son's 'Athletic' Clothes Hires Civil Rights Attorney
Following the apology by a Baltimore restaurant, after the manager refused service to a Black woman, Marcia Grant, and her son, Dallas, because of his "athletic" clothes, the mother has retained a civil rights attorney.

Grant and her spokesperson, Michelle Watts, told TMZ that the apology was not sufficient given the longstanding practices of discrimination at other restaraunt's owned by Atlas Restaraunt Group.
---
National parks are being overrun by invasive species
Wearing headlamps and muck boots, the band of volunteer conservationists trudges into dark forests in Hawaii Volcanoes National Park and surrounding communities, turning over leaves and shining lights on tree trunks. Their quarry is a tiny frog called the coqui. No bigger than a quarter, the coqui makes an ear-splitting call as loud as a lawn mower: Ko-kee! Ko-kee! It takes special know-how and fortitude to home in on a frog in a blackened forest ringing with frog calls. But the coquistodores are efficient cutthroats. When they find a coqui, they catch it, and drench it in citric acid, killing it.
---
Texas and Florida close bars after explosion of COVID-19 cases
The governors of Florida and Texas closed down the bars Friday to slow down the spread of the coronavirus that has been rampaging at record levels through their states.

Florida Gov. Ron DeSantis ordered the bar shutdown as the state health department reported 8,942 new COVID-19 cases, shattering the previous record of 5,508 set just two days ago.

But DeSantis, who has been resisting calls to slow down the reopening of his state, left it to Halsey Beshears, the Secretary of Department of Business and Professional Regulation, to convey his message in a tweet.
---