All Posts Tagged as 'LGBTQ'
Welcome to Errattic! We encourage you to customize the type of information you see here by clicking the Preferences link on the top of this page.
Tony McDade, Black Trans Man, Killed By Police in Florida 
Wednesday evening around 20 to 30 people gathered lighting candles and holding flowers and posters to honor the life of Tony McDade. Social media has also been inundated with posts about McDade calling for justice after the 38-year-old-was shot and killed by Tallahassee Police. Organizations like the National Black Justice Coalition, Black Visions Collective, Equality Florida, and Basic Rights Oregon have all spoken out in what has increasingly become a complex story.
Trans man jailed in women's prison after threatening to kill his ex with a kitchen knife
---
Majority of queer men and women refuse to have sex with a partner with ungroomed pubic hair, eye-opening study says
An eye-opening study found that, when it comes to pubic hair, more than half of queer men and women would refuse to have sex with a partner who is ungroomed, you know, downstairs.

The study from Save.Health surveyed 1,207 people, where around 11 per cent were queer men and 11 per cent were queer women.

Around 58 per cent of queer men and 65 per cent of queer women told survey taskers that they believe grooming their pubic hair makes them more sexually attractive

To add to this, 51 per cent of queer men and 59 per cent of queer women said they were not willing to have sex with a partner who is ungroomed.

Of course, when it comes to pubic hair, the researchers stressed: "Our recommendation, in true Lizzo form, if they don't like your natural hair, kick them out the door."
---
Elite Star Omar Ayuso Went Instagram Official With His Boyfriend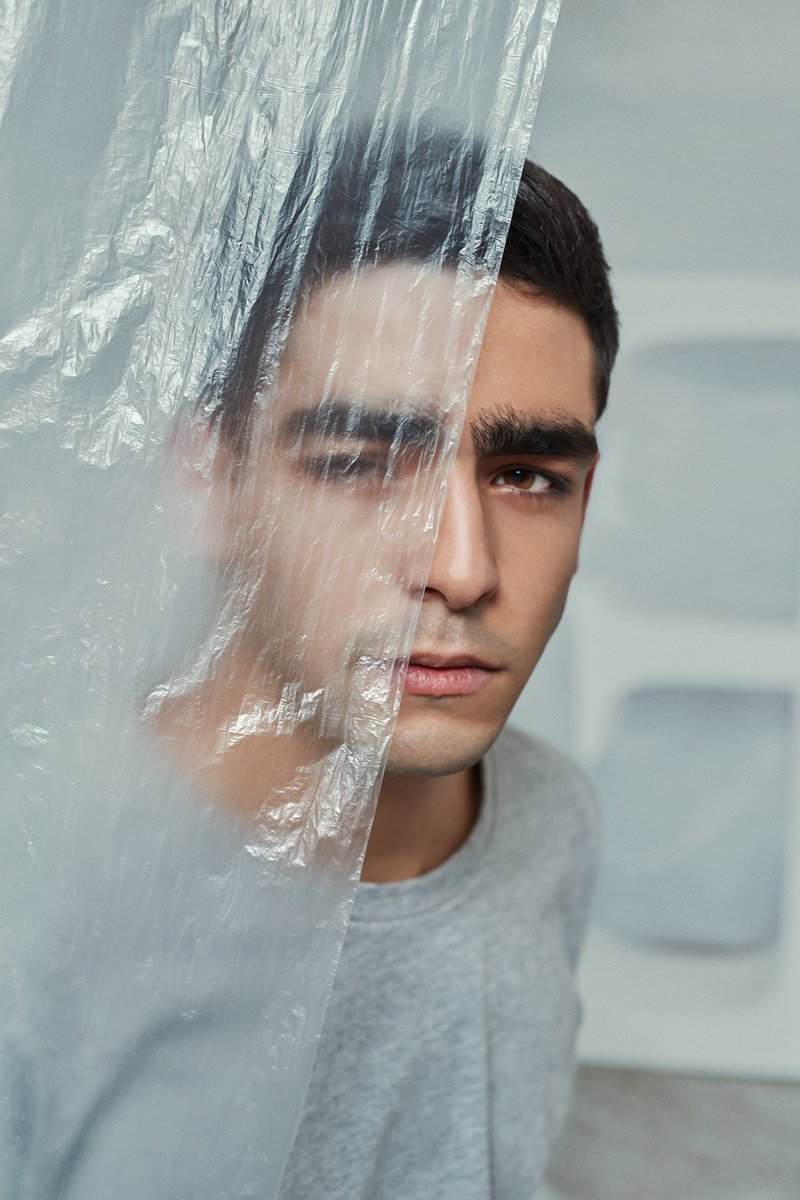 Omar Ayuso, star of Elite and our newly crowned thirst trap king, has made his relationship with his boyfriend Instagram official!
---
Without empathy the term 'community' is redundant
This idea of belonging and imagined private utopias were characterised in the subvertive explorations of the mid-twentieth century works of David Hockney's pictorial escapes in Domestic Scene (1963), retreats in his Cavafey poetry inspired The Beginning (1966), or differently in a more sexually liberating yet overtly violent esoteric excess William Borough's novel Wild Boys (1971). However courageous in their time for avocation for same sex relations, in retrospect collectively they portray queer visibility as lacking in outward empathy and visibility for others. This has become confounded.

Such manifestos for a vision for a supposed utopia doesn't widen for the inclusion for lesbians, transgender and BAME individuals. Also how does their context fit within the queer landscape of today given the lack of presence for others, especially where historically queer spaces and our representation are largely tailored and dominated by cis white gay men. This hasn't largely been questioned to the extent till now in which Rosie Hastings and Hannah Quinlan's practice observes and rightly exposes.
---
Larry Kramer, playwright and AIDS activist, dies aged 84
Larry Kramer has died aged 84.

The author and prominent LGBTQ+ rights activist died on Wednesday (27 May) morning in Manhattan, the New York Times has reported. His husband David Webster said pneumonia was the cause.

As well as receiving acclaim for his writing, including the autobiographical 1985 play The Normal Heart, Kramer spent much of his life campaigning for equality and awareness around the AIDS epidemic.

In 1982 he founded the Gay Men's Health Crisis to assist people living with HIV, and in 1987 helped launch ACT UP, a group that used headline-grabbing tactics to bring attention to AIDS and demand faster research for treatment.
---
Fortune Feimster's Comedy is For All Queers Without a Voice
The veteran comedian and actress has appeared on Chelsea Lately, The Mindy Project, and most recently, The L Word: Generation Q. In her stand-up special, Feimster offers a set that includes regaling audiences with tales of her family's love of Hooters — and proves she has the power to reach people and change lives through her hilarious, heartfelt storytelling.

Feimster has been making people laugh since the late aughts, but Netflix's massive platform has amplified her voice to new levels. The special was shot on Feimster's home turf in North Carolina where her mom, now a leader of the local PFLAG, introduced her daughter to the crowd.
---
Passenger who squeezed flight attendant's butt & called him "gay boy" gets sent to prison 
An unruly passenger was just sentenced to six months in prison for the sexual assault of a male flight attendant.

The passenger, Gavin Capps, was flying with EasyJet from Manchester, U.K., to Iceland for work this past January, when he attacked the flight attendant.

Related: 4 firemen arrested for attempted sexual assault of a male teenaged volunteer

Capps had three beers on the flight and went to the front of the plane to get more, but he was sent back and told to wait for the in-flight service. When the duty-free trolley came down the aisle, Capps took 400 cigarettes from it and hid them under his seat.

Flight attendants warned him to stop causing trouble, but then he attacked.
"Ex-lesbian" is "thanking God" for the COVID pandemic because Pride parades were canceled
South Korea's coronavirus contact tracing singles out LGBTQ community
Petition Calls To 'Change Symbol For NHS' From LGBT Pride Flag
A Straight Man Thinks the Pandemic Might Have Turned Him Gay
---
A study examined the death certificates of LGBTQ teen suicide victims. This is what they found. 
LGBTQ youth who die by suicide are more likely to have been bullied, according to a new study published in JAMA Pediatrics.

LGBTQ youth are both more likely to be bullied and more likely to report suicidal thoughts and behaviors than cisgender, heterosexual youth. A team of researchers set out to determine if the two high rates are related.

The researchers examined death records for teens from 2003 to 2017, examining both the coroner's or medical examiner's report and police reports about the suicides. Since the records don't always say how a decedent identified, the researchers looked for keywords describing how their families saw them, if they had a same-sex boyfriend or girlfriend, or if they were taking steps toward a transition.

Overall, they counted around 3% of the nearly 10,000 suicide records they had access to as LGBTQ. The researchers note that this is probably an undercount – there may have been LGBTQ youth whose death certificates and police reports didn't mention their gender identity or sexual orientation in any way.
Religion can make gay youth more likely to commit suicide
---
Jaremi Carey Says Drag Persona Phi Phi O'Hara Will 'Exit'
RuPaul's Drag Race can change a performer's relationship with their art form — at times, irrevocably so. What was once a hobby or creative expression can become a fulltime all-consuming job. A space meant for joy and freedom could become plagued with critics and overbearing gossip. And while the mainstreaming of drag in general can cause this, a stint (or two on Drag Race) can surely expedite it. And as a result, some performers can change (or, in the case of the artist formerly known as Tyra Sanchez, end) their relationship with drag.

"I've been wanting to stop performing in drag for years now," Jaremi Carey, who performed as Phi Phi O'Hara on Drag Race wrote in a recent post to Twitter. "When my hobby became a job ... it kind of killed it for me. I love the reaction and response I get for creating amazing pieces and characters and with drag becoming mainstream it has created a pool of 'experts' who have no experience in the art than entering their Netflix login, and [in my opinion] soured the fun for me."
---
Grindr is not a cure for coronavirus anxiety
In moments of great anxiety, it is not uncommon for me to embark on late-night Grindr sessions. My fraught relationship with the ubiquitous gay dating app goes back several years, and doesn't include a whole lot of actual dates, frankly. The endless grid of headless torsos and explicit usernames usually don't want dates; they want "pics." The whole exhausting experience often concludes with me staying up way too late on a weeknight, and uninstalling the app in shame.

But I keep coming back, addicted to the slot machine-like feel of the app, which LGBT researcher Jack Turban defines as the psychological concept of variable ratio enforcement. In his 2018 piece for Vox examining Grindr's impact on the mental health of gay men, Turban says Grindr awards its users for clicking at unpredictable levels, and that's one of the most effective ways to reinforce human behavior. In other words, Grindr works like a slot machine: once in a while you score, but more often, you fail — sending endless inquiries into the digital abyss.

Like many people, I have struggled with my mental wellbeing during the coronavirus pandemic. In a recent poll by the Kaiser Family Foundation, nearly half of Americans said the crisis has negatively impacted their mental health. Early on, I attempted to cure my quarantine despair with Grindr, despite the obvious futility of the endeavor. While I had no intentions of actually meeting up with strangers in the midst of a worldwide pandemic, I still logged onto the app religiously, looking for an escape from my loneliness. Of course, being unable to actually meet up with anybody only increased my feeling of isolation, worsening the vicious cycle.
---
California Authorities Bring Suit Against 'Criminal Minds' Team for "Unchecked" Sexual Harassment
California's Department of Fair Employment and Housing wants to make a stand against sexual harassment in Hollywood. This past week, the agency took the bold step of filing suit against the various studios behind CBS' Criminal Minds as well as the executive producers of the series, which had its final episode in February.

The complaint filed in Los Angeles Superior Court discusses alleged sexual touching by Gregory St. Johns, who acted as a director of photography on the show. He's been the subject of court action already, but what makes this particular legal action so extraordinary is that California authorities have decided to go after The Walt Disney Company, ABC Signature Studios, CBS Studios and various individuals for what happened.

"With the aid of defendants, St. Johns created an unchecked intimidating, hostile, and offensive work environment on the set of Criminal Minds," states the complaint. "Protected by the executive production team — including showrunner Erica Messer, executive producer Harry Bring, executive producer John Breen Frazier, director Glenn Kershaw, and unit production manager Stacey Beneville — St. Johns continued his unlawful conduct for years. Defendants' executive team not only had actual and constructive knowledge of St. Johns' abusive conduct, they condoned it. No necessary steps to prevent sex-based harassment and discrimination were taken over the years, nor were appropriate corrective actions. Instead, the executives fired anyone who resisted or who tacitly evaded St. Johns' advances or abuse."
A Florida teacher convicted of multiple sex crimes involving students begged a judge for castration instead of prison time
'People continue to turn a blind eye': behind a shocking film about music industry abuse
---
Stephen Fry praises ancient Greek mythology for portraying same-sex love as being 'just part of the joy of life' 
Stephen Fry has praised ancient Greek culture for portraying same-sex love as being "just part of the joy of life".

The actor and writer made the comments during a live broadcast as part of the digital Hay Festival and said Greek myth presented same-sex love as nothing special.

"We are aware that Hollywood is unlikely to spend too much time over that nature of things, and yes that is a pity, but on the other hand, the beauty of Greek culture is that it didn't make anything particularly special about LGBT+ relationships," Fry said during his digital appearance at the festival.
Homosexuality in Ancient Greece - One Big Lie?
Recognition Of Same Sex Unions
---
Oscar Wilde's reputed last words prove the iconic gay playwright kept his razor sharp wit till the very end
Monday (May 25) marks 125 years since gay poet Oscar Wilde was imprisoned for "gross indecency" and sentenced for two years hard labour all for the "crime" of being gay.

Wilde, a flamboyant literary giant, found himself once again trapped inside four walls in 1900.

Exiled and penniless, he was sat in a fleapit hotel on the east bank of Paris, France. Life had replaced the cold, stone walls of his prison cell with the dull, dowry tones of floral wallpaper.

The Picture of Dorian Grey author had signed into the Maison du Perier, Due des Beaux Arts, in the Latin Quarter, under the name "Mammoth" several months prior.

The reputed last words of Oscar Wilde are as poignant as they are funny.
Part of our understanding of death is the deathbed scene. Loved ones shuffle around hospital beds as someone imparts their closing remarks of a life well-lived, sometimes imbued with wisdom or a simple expression of gratitude.
---
Furious mob descends on woman who didn't wear a mask in a grocery store: 'Get the fuck out of here!'
A viral video shows the moment an angry mob of New York grocery shoppers descended on an unmasked woman and drove her out of the store.

In the 20-second video, a crowd is shown shouting profanities as it targeted a female shopper who was not wearing a face mask inside a Staten Island grocery store.
Gay sex club closed by police after allegedly violating social distancing rules: 'No way they are six feet apart'
---
'In Survival Mode': The Pandemic Is Devastating the Black LGBTQ Community
After the COVID-19 pandemic hit, Aiden James Nevils started getting followed. Nevils, who lives in Pittsburgh, is required by Pennsylvania's statewide regulations to wear a face covering while entering essential businesses, such as drug stores, pharmacies, and laundromats. But when he goes to the grocery store in his blue-and-white-patterned mask, he has noticed lingering stares from other shoppers or security guards who trail closely behind as he's picking up food for the week.

As a Black man, Nevils says he is viewed as "inherently dangerous," a reality that's reinforced by centuries of racial biases that send the message that people of his skin color are "wrong, bad, or a menace to society." Being a transgender man and having his face partially obscured by a mask only reinforces that stigma, he said. It's essentially four strikes in a game where Black people barely get one chance to swing and miss.

The COVID-19 pandemic has affected nearly every facet of American life, but perhaps no community has been affected as profoundly as Black LGBTQ people. People who live at this intersection of identity are not only more likely to face higher levels of scrutiny during a crisis in which racial minorities, especially Asian-Americans, are reporting a dramatic increase in hate crimes. They are vulnerable to the novel coronavirus in every conceivable way: from dramatic job loss to unique risks of infection that have yet to be adequately recognized by governmental authorities.
The Coronavirus Is Deadliest Where Democrats Live
The Pandemic Is Exposing the Limits of Science
---