Health/Food Posts Tagged as 'Sex'
---
Welcome to Errattic! We encourage you to customize the type of information you see here by clicking the Preferences link on the top of this page.
Two Houses Is Better Than a Divorce
Getting married is like voluntarily committing oneself to ride a tandem bike forever with no real destination. When one person gets tired, the other has to pedal harder or the entire operation collapses, and most divorce proceedings are just both partners yelling that if the other had pedaled hard enough then the bike would still be moving. Perhaps the appeal of living apart together (LAT) is avoiding this pressure for married couples to constantly synch up and operate in tandem rather than operating as separate entities that come together when it suits. LAT seems like an ideal solution for many of the problems that arise over the course of a marriage, affording the opportunity to be responsible for one's own bike without having any reason to critique anyone else's peddling.
---
Read This Before You Go Bareback (& We're Not Talking Horses)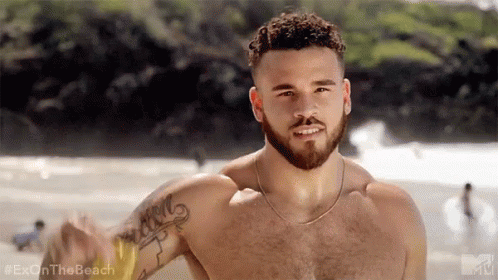 The term "bareback" is just one in a long line of metaphors comparing horseback riding to sex. There is Big & Rich's "Save A Horse (Ride A Cowboy)" and Ginuwine's "Pony," to name a few. When you think about it, the movements are relatively similar. So it kind of makes sense.

But what do we mean when we talk about "bareback sex"? Basically, it's sex without condoms, particularly penetrative anal or vaginal sex, though a few Urban Dictionary definitions mention oral sex too. According to Kinkly, initially, the term was primarily used in the gay community to refer to anal sex between two cis men with the same HIV status. But now, many use the term to refer to unprotected sex between people of any gender or sexual orientation.
---
What Today's Teen Boys Really Think About Sex, Toxic Masculinity, and #MeToo 
Conversations around toxic masculinity, consent, and the ways boys are taught about sex and relationships are extremely prevalent today. How have these conversations affected boys' real lives? Or are they still dealing with the same trappings of masculinity and rape culture that they were 10 years ago?

Boys still brag a lot about how they "never cry."

Brené Brown calls emotional vulnerability the secret sauce that holds relationships together. So, if we cut boys off from the ability to feel or express that, we're basically cutting them off from the ability to have, establish, and engage in healthy relationships.

I started noticing how often boys used 'hilarious' or something being 'funny' — those were the words they used — when what they really meant was that something was disturbing, that it violated their morals, that it was reprehensible, that it disgusted them. Hilarious or funny were a default position. If you see something as hilarious when you don't know how else to respond to it, then you won't be targeted or mocked.

It's another way that boys are disconnected from what they truly feel. Their heads are disconnected from their hearts. Among other things, that also undermines their compassion for the target of whatever is hilarious, which, in a situation of sexual misconduct, is a girl. I noticed some of the really high profile assault cases with high school boys as the perpetrators. What those boys said when people said, "How could you have done this horrible thing?" They'd say, "Well, we just thought we were being funny. We thought it was hilarious."
How to Talk to Boys About Porn, Consent and Sex, According to Boys & Sex Author
---
I Had an Orgasm During a Professional Massage With a Man. Should I Tell My Husband?
Dear How to Do It,

I recently orgasmed during a typical massage at a massage therapy chain. It happened during a thigh massage, but no boundaries were crossed. I am married and monogamous, and I get massages for stress relief, although I prefer male therapists both for the hand strength and the added titillation. I wasn't seeking anything in my sex life—our sex life is good—but the orgasm made me wonder how I can incorporate that experience in our sex life. I don't want to tell my husband what happened, but I want him to do it to me.

—On the Table
---
CES 2020: The bandaid for your taint promises to fix premature ejaculation
The taint bandaid is only partially bandaid. Attached to the bandaid part is a battery connected to electrodes designed to send mild electrical impulses to whatever area of the flesh it's attached to. Traditionally, electrodes like this are used to relieve muscle pain, but the taint bandaid is different. It's designed to stimulate and confuse the nervous system with one goal in mind: delaying male ejaculation during sexual intercourse.

In short, the taint bandaid is an innovation designed to help men who suffer from premature ejaculation, a condition that affects up to 30% of the male population. The root cause of premature ejaculation still isn't fully understood. Current treatments range from behavioral techniques to anesthesia to drug therapy.

"It's is the No. 1 male sexual dysfunction," explains Jeff Bennett, "but many men don't want to talk about it."
---
Straight couples who live together before marriage may be less sexually satisfied
More couples are choosing to test the waters before saying "I do" than ever before, foregoing some of the marriage traditions of the past, like waiting until after the wedding to move in together.

While some relationship experts applaud the trend as a healthy step before marriage it actually may not be great for your sex life.

A recent study published in The Journal of Sex Research found that straight couples who lived together before getting married reported having less sex in the first year of marriage and lower rates of sexual satisfaction overall than those who did not.
---
My Husband Is Very, Very Bad in Bed
Yes, I am in marriage counseling—but our marriage counselor is uncomfortable talking about sex. He's great with helping us communicate better, but he just does not cover that area of things. Yes, I know there is such a thing as a sex counselor, and no, my insurance doesn't cover any that I've been able to find. Yes, I've tried to teach my husband where my clitoris is. We've been married for five years, and he cannot be dissuaded from thinking it's my urethra, which, ow. Yes, I've tried teaching my husband to touch me gently, but anytime he tries, it's not only NOT my clitoris, but it's also way too rough. He will not learn.

My question is whether all men are like this—because in my dating life, they all were—or whether it's worth it to try to have an affair. For me, sex has always been all risk and no reward. I have become deeply cynical in this area. But there is a little tiny sprig of hope that makes me wonder: What if there is a reward to be had? What if some straight men are interested in the clitoris and understand how to operate it? What if I can have an orgasm with someone else before I die? That reward would be worth the risk.
---
Rapper T.I.'s remarks spark NY bill to end virginity tests
New York could bar doctors from performing so-called virginity tests under legislation prompted by the rapper T.I.'s controversial claim that he has a gynecologist check his daughter's hymen annually.

Assemblywoman Michaelle Solages said Tuesday the bill she submitted last month would prohibit medical professionals from performing or supervising such examinations, though it's unclear how common they are in the U.S. New York would also consider it sexual assault when such tests are performed outside of a medical setting.

"It's medically unnecessary," the Democrat said. "It's often painful, humiliating, traumatic. All in all, it's a form of violence against women."
---
The Rare Truth About Sexual Compulsivity
Today we have a tiny number of true sexual compulsives who do things like getting repeatedly arrested for public masturbation. We also have a large number who fear or believe or have been told they're sex addicts. But oddly, when surveyed about what purported addicts actually do sexually, they don't have any more sex or any wilder, less controlled sex than boatloads of people who feel certain they're psychologically fine.

Many women cannot fathom why so many men feel such a deep need to polish pipe. Many also believe that only evil men watch porn. Actually, almost every man has and does. Canadian researchers wanted to compare sexual attitudes among men who had and had never watched porn. They couldn't find a single adult man who hadn't—not one.

Porn is not evil. It's a cartoon version of men's fantasies of effortless sexual abundance. Virtually every Internet-connected man on Earth has seen porn, many frequently, some daily or more.
---
What Happens To Your Brain When You Get Turned On, According To Experts
Getting turned on refers to a physiological reaction we have to stimuli that gets us mentally and physically prepared for sex. Quite literally, it's like turning on a light switch — where there was darkness is light now. Where there was nothing, there is sensation now. While there are some obvious indicators, what actually happens to your brain when you get turned on is not likely something many of us put much thought into. But honestly, you should, because it's fascinating, and sexy.
---
'Alarming' increase in sexually transmitted infections found across Canada
Rates of chlamydia and gonorrhea across Canada have jumped, according to the latest figures compiled by CBC News, which comes amid a new surge in syphilis.

CBC News asked each provincial and territorial government for up-to-date figures for the three most common sexually transmitted infections that are nationally reported due to their public health importance: chlamydia, gonorrhea and syphilis.

The figures show there were more than 126,700 chlamydia infections and 28,300 cases of gonorrhea diagnosed in 2017, the most recent year for which data is available.

The number of syphilis cases in Canada actually dipped for the first time in a decade during that same year — to about 4,300. But public health officials worry that decline may be short-lived, given recent increases reported in Alberta, Saskatchewan and Manitoba.
---
My Husband Hasn't Touched Me in Six Years
Dear How to Do It,

I am so lost, and I just don't know what to do. Some background: I was married and divorced young (he cheated). We had three children, who are now grown with children of their own. Following my divorce, I was in a long-term relationship with someone. It was abusive and ultimately ended with him cheating on me with my best friend.

After that relationship ended, I started dating someone I knew since we were kids. We have always had a close relationship and kept in touch via phone about twice a year to catch up. He became my husband. We dated for five years and have been married for 7½ years (I was 41 when we married; he was 39). About a year and a half after we married, sex just stopped. He was never really the aggressor in the relationship, and I was OK with that. But then it stopped altogether. At first, we talked about it. He went to the doctor, reluctantly. The doctor tested his testosterone and said it was normal. Still nothing. I've tried everything you can possibly think of: dates, sexy lingerie, space, time, not pressuring. You name it; I've done it. The thing is, there is no intimacy at all in our relationship. We don't touch, literally. We don't cuddle. He kisses me once goodbye and once hello when he leaves or comes home. I believe porn was an issue at first; I found some on his phone, and I know he was "taking care" of himself. We instilled a rule of no electronics in the bathroom, but I am sure he is still using his phone in there when I am not home. I've pleaded to go to counseling, but he refuses. I went to counseling for about a year by myself, and it did nothing but reaffirm my feelings. I told him I feel like we are roommates; he said that was silly. I told him I was thinking about moving into our spare room, and he asked me not to. He is very prideful and worries a lot about what other people think.

Everything else in our life is wonderful: kids, grandkids, our home, where we live. I love it. But this is something that just has me so torn. Some days I think I can live without it. But most days I am so lost. I feel myself getting worse: getting snappy at everything, my dogs, him, and anyone around us. I go to my daughter's house occasionally and spend of few days with my grandchildren, and I realize we are in trouble because I don't miss him. I feel crushed. We are both Christians, and I am very involved in church and church activities. He refuses to become involved with anything. I don't believe he is having an affair—he is never home late, never goes out when he isn't working, and isn't weird with his phone. I cry most days lately because of this situation. I cry because I am so disheartened that another relationship could possibly end, and I don't want that. I do love my husband. But I wonder if he truly loves me or if he was in love with the idea of me for all these years before we got together, and now I am not living up to his expectations. Please help me—I don't know what else to do.

—Untouchable
---
The Number One Thing Women Hate the Most About Sex...
Sex is one of life's deepest pleasures. But as much as most people love a good romp between the sheets, let's be honest: There are things we really dislike about it, too.

With this in mind, the sex toy company Lovehoney decided to survey 3,000 adults about what they hate the most in the bedroom. The responses could feel eerily familiar...or they might truly surprise you.

The most common thing women hate about getting it on? Feeling self-conscious during the deed, with 30% of respondents giving this answer. Men, on the other hand, said their top sex dislike is when it's over too quickly, with 34% checking this box.
---
Boys are hitting puberty earlier, partially due to rise in BMI, study suggests
Girls aren't alone in hitting puberty earlier -- boys are, too, according to a study published Monday in the medical journal JAMA Pediatrics. And boys' body mass index as children might play a role.

Researchers looked through school health records and assessed trends in height and growth for 4,090 boys born in Sweden from 1947 to 1996. Boys born later in that 50-year time period hit puberty sooner. For every decade born later, boys reached peak height velocity, or PHV -- the study's marker for puberty -- 1.5 months earlier.

The age at PHV became progressively younger for boys born later, dropping from about 14.2 years in 1947 to 13.7 years in 1996.
---
Yes, women like porn, too – we're all just trained to believe they don't
Cover up, men! You're distracting women...

Shocking neuroscience news this week, as a rousing new study discovers women have sex drives. Researchers from the Max Planck Institute for Biological Cybernetics in Germany analyzed brain-imaging findings from a wide body of research and found that the "the neuronal response to visual sexual stimuli … is independent of biological sex". In other words, women and men get just as horny when they look at erotic imagery. These revelations were published in the Proceedings of the National Academy of Sciences.
---