Welcome to Errattic! We encourage you to customize the type of information you see here by clicking the Preferences link on the top of this page.
Detective Recounts Horror of Reading Texts From Mass. Teen Urging Her Boyfriend to Kill Himself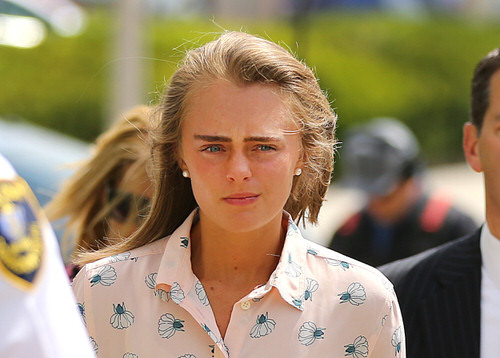 "It was one of those things where you keep reading and it just keeps getting worse. And that's what kinda put everything in motion," Fairhaven Police Detective Scott Gordon tells NBC News' Andrea Canning in an upcoming episode of Dateline: Reckless, which airs Friday at 10 p.m. ET/9 p.m. CT on NBC. (A clip from the interview is shown above.)

Roy died in his pickup truck from carbon monoxide poisoning on July 13, 2014 — an act Carter had supported and encouraged in text and phone conversations.

Carter was sentenced to 15 months in jail after she was found guilty of involuntary manslaughter in 2017 but had been free pending her appeal. Her defense argued her statements and texts urging Roy forward as he contemplated suicide were covered by First Amendment free-speech protections. But on Monday, a Massachusetts court rejected the appeal.
Indiana Honor Roll Student Allegedly Killed 18-Year-Old Who Used to Attend Her School
Woman gets 30 years in prison in Texas dismemberment killing