Welcome to Errattic! We encourage you to customize the type of information you see here by clicking the Preferences link on the top of this page.
Married At First Sight (2014-)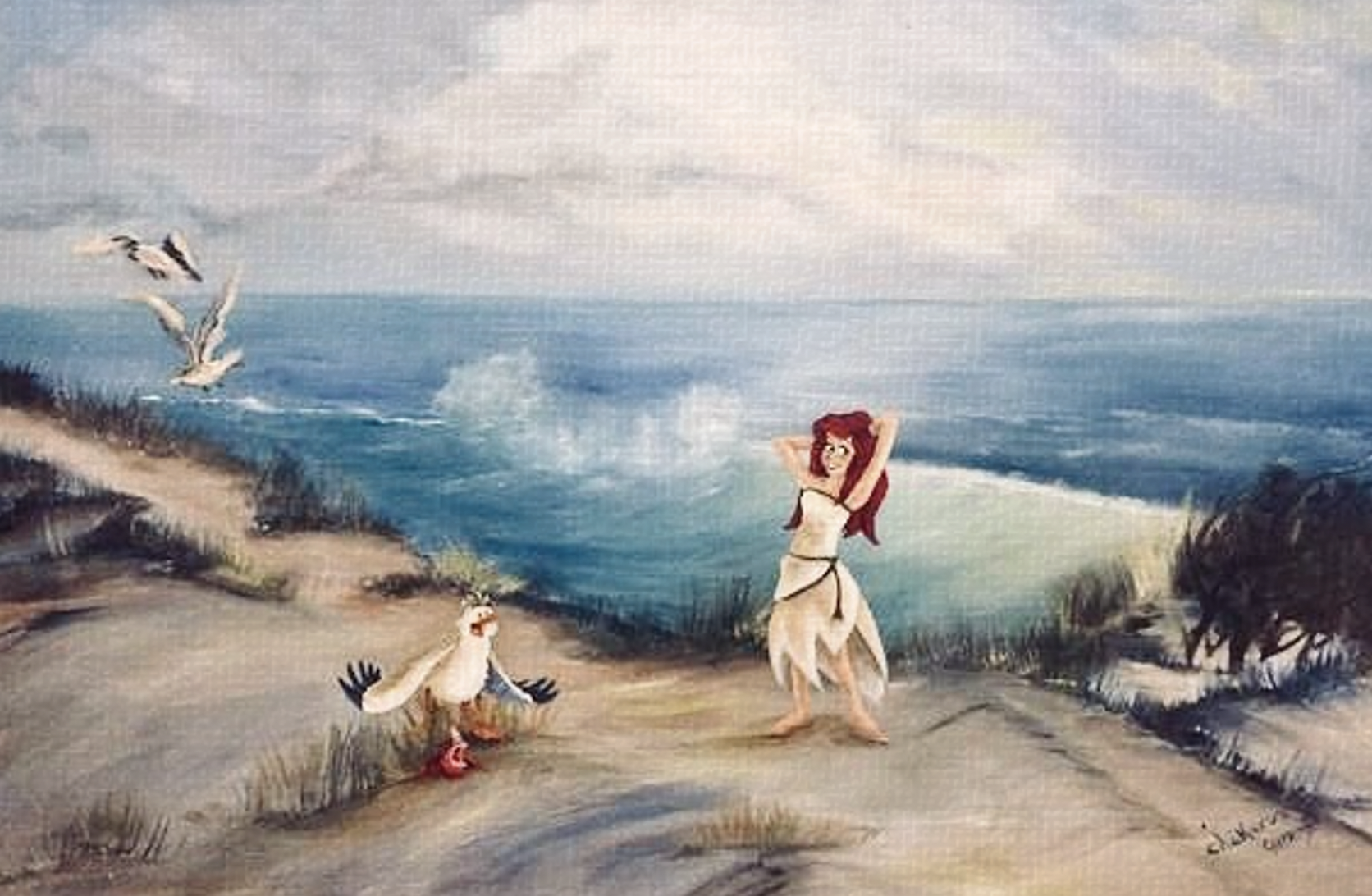 In order for a woman to sit mightily on her throne, the man she bestows knighthood to must bend at the knee. The effect: with no training or heroes to emulate the men choose to cease and desist (they aint fucking.) The opportunistic molester will always grab and persist but the rest of the men are scared.
Woody does not want to be married to a "warrior woman." Karen is still not attracted to her wife. Tree banger lives in a tiny house and banger wife lives in a tree. Olivia declared that travel is the key to human preeminence. Yes, because that instantaneous joy that recedes upon return will sustain a person during "starvation days." (Maybe if she fucked her husband - before someone else does - it would feel like a trip.) Does the bird really live in a bird house?
26-Aug-2020
The mermaid nosedived as the bird perched steadily on a board in the water. The mermaid tried to fry-cook another wife's bird.
Brett is such a horny man he can fuck his wife. She only gets holidays off. Olivia can expect a future filled with hookers and babies. Brett squirms so much I saw his toilet face. Olivia spoke about her constant need to stay in touch with friends and family. Brett reaches to no one, not mother (esp. not her,) not anyone, except maybe his cat. His reaction to her insistence was a fuck-off to her friends and family followed by a villain grin for the camera. He spent too much time talking to pussy and not real people.
Somebody stepped on piss, all week.
Karen could not accept her husband's mental illness. She had such a perfect childhood. No trauma that would make anyone protest on any street. It's not manly. Only girls and sissies get it. She didn't sign up to marry a woman. When she grouped with the wives, she started slashing into her new "wife" but Banger wife stepped in and interrupted. Lady diva worries too much. The beast will come out as soon as she makes him depressed.
The Bangers. The wife needs to comb her hair as many times as she flosses.
The group session was awkward for the men and resentful for the women. The white husbands squirmed in unison when asked to mathematize their relationships.
19-Aug-2020
I pictured Brett saying "that fucking bitch" before and after every sentence. "I loved that fucking bitch. That fucking bitch cheated on me. I forgave that fucking bitch. That fucking bitch cheated on me again. I hate that fucking bitch. I'm so lucky to be married."
Calling your wife a cougar is just a polite invitation to a bedroom dinner. Karen complained that 10 monogamous relationships was too much for a 26 year old man. I've had ten relationships in one month. No need to worry. It means he meets the demand for 11 women.
Woody's fingers shrunk in the pool as well as some thing in the shower, later. Woody also thought it was cute that the Banger tree swam with his junk out in front of Amani. Weird is the new sex offender.
The mermaid princess hawked her bird into deep waters, environmental waste and wobbly streets. He failed at all of it. When he literally flapped his arms, it made my day.
13-Aug-2020
The mermaid is a pisser and the bird continues to flap involuntarily and very quietly.
The bangers and their respective families are competing to weird us out.
If Brett's face and body moved according to the sound of his voice, I'd believe everything he says.
Woody's mask is hiding the devil inside.
06-Aug-2020
The show has outlined relations for the future.
What a man thinks when he meets a prospective woman:
"Can I fuck her?"
"Will she fuck me?"
"Opinion chatter?"
"She does."
"Business travel!"
Amelia & Bennett. The theory bangers. When the bride spoke with groom besties I envisioned a spontaneous and loving future group dinner. Bennett is a vegan and likes female hairy armpit. I hope she's crispy.
Amani & Woody. His Sammy persona tears. Too much spunk. I thought Amani daddies were a gay couple. Brute gave that boy a death grip. Amani swung her umbrella and his with ease and joy.
Olivia & Brett. He has Dracula Wives for besties and he lost the mojo to an unzip.
Christina & Henry. The shallow mermaid and that bird she's always hanging around with. It's a show for her to put on and him to swallow. Henry's father proclaimed himself eligible for PFLAG by stating that his son is being the sissy boy the present needs him to be. The rest of the family outed him further during their toasts. They pick on everyone. She'll get used to it.
Karen & Miles. Thunder and lightning. What he wants from marriage is a family to lead. When she made him rub her feet he felt so last century.
29-Jul-2020